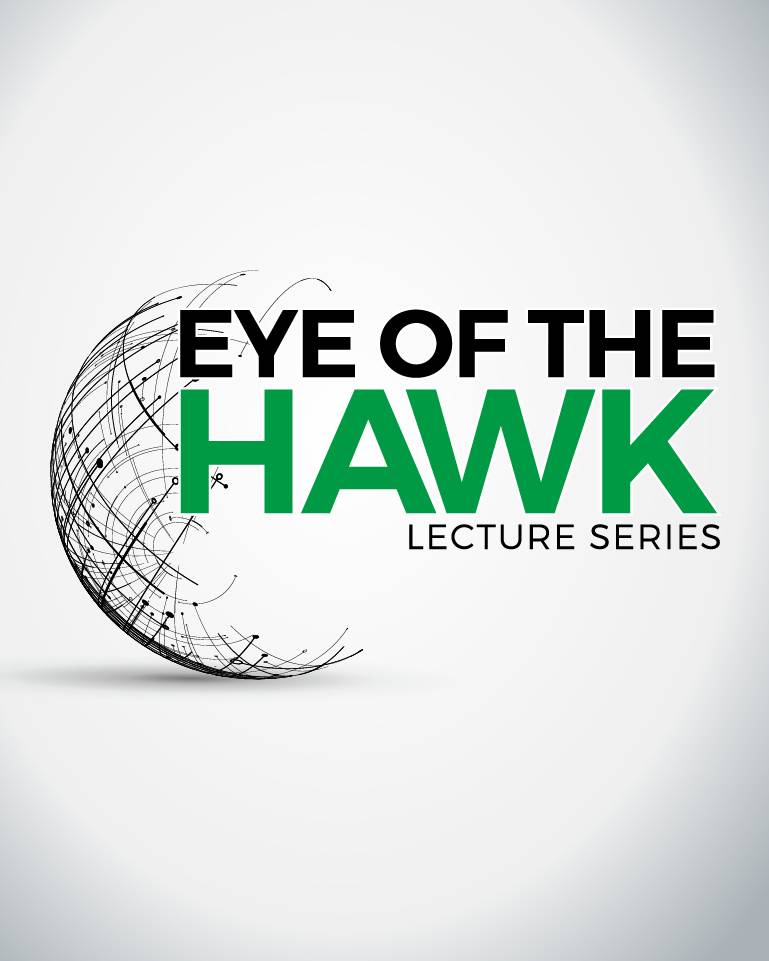 Eye of the Hawk Lecture Series
The Eye of the Hawk lecture series was developed as a way to bring the UND community together to discuss important topics with preeminent experts.
The lectures series is supported by UND Academics and the Provost's office. All events are open to UND faculty, staff, students and community members.
October 12 Eye of the Hawk Live Stream
About Eye of the Hawk
The goal of the Eye of the Hawk Series is to provide unique educational opportunities through seminars and lectures. The series brings perspectives from visiting scholars or experts in a given field to UND, provides learning activities or content that would be unavailable without endowment support. Lectures engage the UND community as well as the larger regional community, in a shared learning activity that adds value to the UND experience and in alignment with the donor's intent.
The series is in its fifth year.