TTaDA Symposium
Fall Symposium 2021
The Teaching Transformation and Development Academy (TTaDA) and the Office of Academic Affairs is pleased to announce the UND Fall Innovative Learning Symposium, Inclusion Across Campus: Strategies for Building Belonging featuring Karen Simms of Meridian K Consulting & Coaching from Champaign-Urbana, Illinois. This hybrid symposium will feature a University-wide keynote, staff, faculty and administrator workshops, and an evening student listening session. This symposium is open to all faculty, staff, administration and students who want to operationalize best inclusive strategies.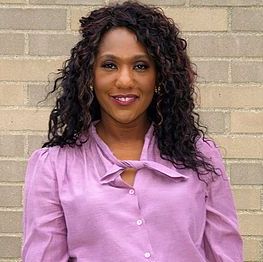 Karen Crawford Simms is an experienced consultant, trainer, facilitator, and coach. She has a master's degree in Marriage and Family Therapy; and has spent over 30 years advocating for individuals, families and communities who have been marginalized because of race, gender, sexual orientation/identity, health, or their socioeconomic status. Karen has expertise in trauma-informed care, culturally responsive practices, community engagement, outcome-based planning, collaborative processes and implementing evidence-based practices. She is also the owner/founder of Meridian K Consulting & Counseling Services which provides targeted training and technical assistance to schools, university, community organizations, law enforcement, local governments, civic organizations, not-for-profits, and employers.
Join us in person or from a distance September 29, 2021 as we widen the lens of diversity and inclusive practices in support of Goal 5 to foster a welcoming, safe, and inclusive campus climate at UND. This symposium is open to all NDUS employees.
Tuesday, September 28
Student Listening Session - O'Kelly 343
5:30-7:00 pm
Students will be invited to join Karen and UND representatives to talk about belonging at the University of North Dakota. Register for the student listening session.
Wednesday, September 29
Keynote - Memorial Union Ballroom C
8:30-9:30 am
This keynote will focus on how inclusive practices can be put into effect across campus in the wake of the global pandemic and a return-to-campus. Register for the Keynote (Zoom or In-Person).
Staff Workshop - O'Kelly 343
10:00-11:00 am
The staff workshop will consist of ways to support others and ourselves in the workplace by minimizing misunderstanding through communication and proactive inclusive strategies. Register for the staff workshop.
Leadership Luncheon - Memorial Union Ballroom D
11:30 am-12:30 pm
This luncheon, sponsored by the Office of Academic Affairs, will provide opportunities for campus leadership to discuss points of interest, ask questions about inclusive strategies for UND and next steps. (Invite Only – include RSVP)
Faculty Workshop - O'Kelly 343
1:00-2:00 pm
The faculty workshop will focus on how to respond to and support diverse students experiencing difficulty in the wake of the pandemic no matter how they are taking classes. Register for the faculty workshop.
Wrap Up + Book Read Kick Off - Memorial Union Ballroom C
2:30-4:00 pm
This session will feature Symposium closing remarks, next steps and the book read kickoff and book distribution.
TTaDA will provide registered participants with a copy of Diversity's Promise for Higher Education: Making It Work by Daryl G. Smith. In this book, Smith brings together research from a wide variety of fields to propose a set of clear and realistic practices that will help colleges and universities locate diversity as a strategic imperative and pursue diversity efforts that are inclusive of the varied—and growing—issues apparent on campuses without losing focus on the critical unfinished business of the past. Visit the Book Read page on the TTaDA website for more information about the book.
Additional DE&I Sessions
TTaDA will be offering additional sessions on Diversity, Equity, & Inclusion during the Fall 2021 term. A list of availble sessions can be found on the main Diversity & Inclusion page on the TTaDA website.