North Dakota Entrepreneur Hall of Fame
The North Dakota Entrepreneur Hall of Fame honors North Dakota entrepreneurs, innovators, and inventors for their lasting contributions to North Dakota, the region, and our nation.
These are extraordinary people who created products, processes, and technologies and who built businesses and organizations. They solved problems and invented new concepts, and by doing so, contributed immeasurably to our higher standard of living, our economy, and our general well-being.
These entrepreneurs have served, and will continue to serve, as worthy examples to emulate. Their stories inspire others to pursue individual ideas of innovation and entrepreneurial activity. Established in 1986, the Hall of Fame recognizes entrepreneurs for long-standing achievements and accomplishments.
Sponsored by The Center for Innovation.
Entrepreneur Hall of Fame Recipients
Lowell Swenson
Arctic Enterprise, Inc.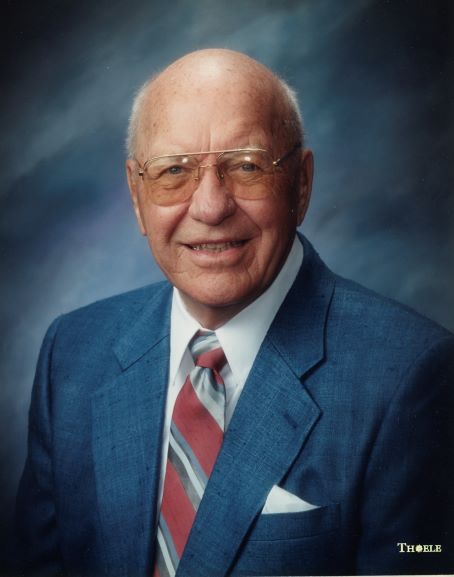 Lowell Swenson was born and raised in Lancaster, Minnesota. Swenson attended UND before enlisting in the Army in 1941. Upon his return from WWII, Swenson completed his degree and worked as an accountant for several companies before purchasing Arctic Enterprises in 1965. Arctic Enterprises manufactured snowmobiles in Thief River Falls, MN. Under Swenson's leadership, Arctic Enterprises became a publicly traded company on NASDAQ, with market capitalization of $350 million and over 1500 employees. Swenson sold controlling interest in the company in 1981. Swenson has also been involved in ownership of two Minnesota banks, and helped two of his sons establish Mesaba Airlines.
Croil Hunter
Northwest Airlines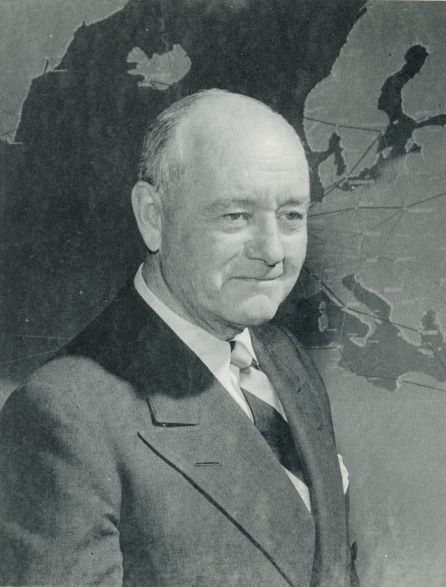 Croil Hunter, a Casselton, North Dakota native, served as the second president of Northwest Airlines from 1937 to 1953. Hunter led Northwest Airlines from its early days as a local airmail carrier into a transcontinental, overseas and international air passenger network of more than 20,000 certified miles. Probably best known for his creation of the "Great Circle" route to the Orient, Hunter is also credited with pioneering new equipment in the 1930s, establishing an extensive route structure, expanding to a national airline, and in 1949 establishing coach fares. In 1953, Hunter was elevated to the post of chairman of the board and continued in that capacity until his retirement in 1958, when he served as chairman emeritus until 1965. hunter died in St. Paul in 1970 at the age of 77.
Bruce Q. Gjovig
Center for Innovation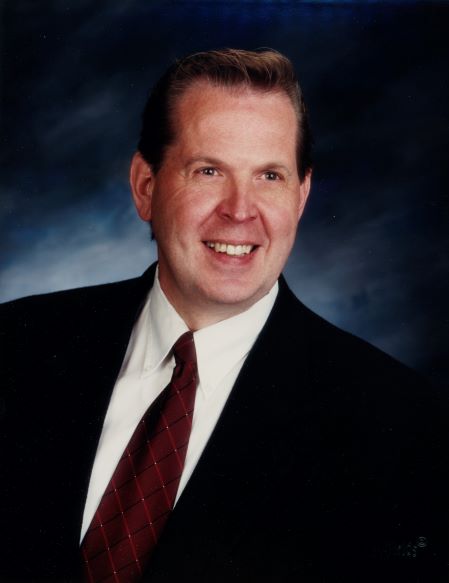 Bruce Gjovig founded the University of North Dakota Center for Innovation and Business Development in 1984. Since then, Gjovig has become known as a champion for innovators, entrepreneurs, small manufacturers and seed capital causes in the Upper Great Plains. Since its inception, the Center for Innovation has assisted over 300 businesses, start-ups, or product introductions. The Center has received national attention for its manufacturing start-up programs and its success in technology commercialization, especially in rural areas. In 1992, Gjovig helped secure funding for the Rural Technology Incubator, the first University-based business incubator in the region. He has been involved in founding the 3M Patent and Trademark Depository Library, the North Dakota Investors Congress, and the North Dakota Entrepreneur Hall of Fame and Business Innovator of the Year. Gjovig, a Crosby, ND native, holds two degrees from the University of North Dakota.
Dwight M.B. Baumann
Center for Entrepreneurial Development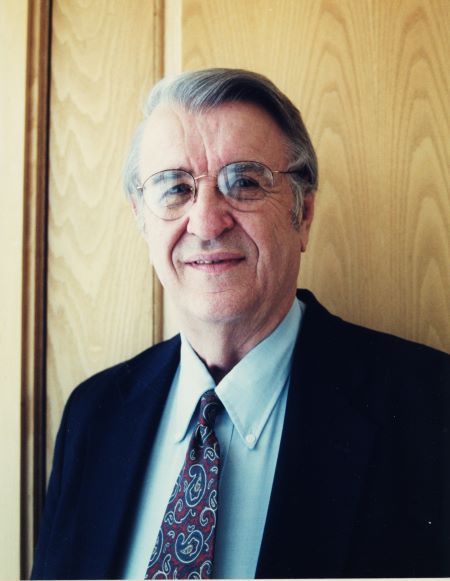 Dwight M.B. Baumann graduated from NDSU in 1955. NSF granted him a full scholarship to MIT. In 1957, he became in instructor at MIT at the age of 24, and upon completion of his ScD was promoted to Assistant Professor. In 1963, he began experimenting with teaching entrepreneurship as a "special topics" course. In 1970 he moved to Carnegie Mellon University as a Full professor, and in '71 began offering the first graduate entrepreneurship course "Design and Entrepreneurship" in the Schools of Engineering, Business, and Public Policy while founding the Center for Entrepreneurial Development, a Joint venture between the schools. Baumann is considered the "dean" of university-based entrepreneurship programs in the nation. He was primary author of the 1995 North Dakota legislation of "Tort Reform by Contracts" for aircraft manufacturing. Baumann is a native of Ashley, North Dakota.
Gerald Van Eeckhout
ACT Teleconferencing, Inc.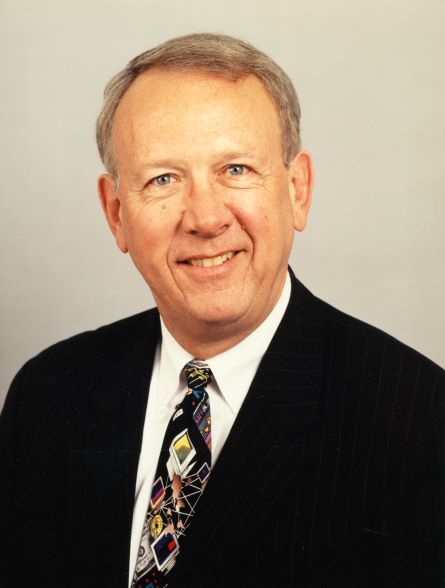 A native of Fargo, North Dakota, Gerald Van Eeckhout founded ACT Teleconferencing in 1989 in order to develop and expand teleconferencing on a global basis. With operations in the United States, the United Kingdom, continental Europe, and Austrailia, ACT has evolved into the most extensive multinational provider of global teleconferencing products and services in a rapidly growing $6 billion plus industry. In 1996, the company went public and is now traded on the NASDAQ Exchange. Prior to founding ACT, Van Eeckhout founded another Denver-based teleconferencing company, ConferTech, which he launched from start-up to a successful NASDAQ company.
Charles H. Robinson
C. H. Robinson Co.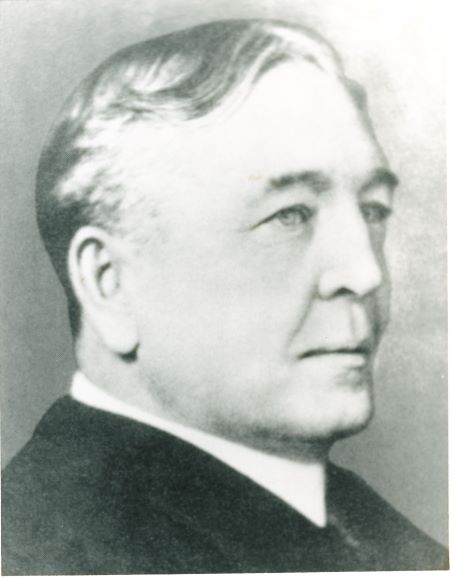 Charles H. Robinson moved to North Dakota and Grand Forks from new York in 1890. Starting out as a "travelling agent," in 1896 he branched out as a broker of fresh vegetables and general merchandise in the Red River Valley of North Dakota and Minnesota and built a leading brokerage business of his day. In 1905, he became partners with the Nash Bros. Wholesalers, and the C.H. Robinson Company was incorporated. Robinson died in Grand Forks in 1909. In 1919, the company was moved to Minneapolis, and today the company that bears his name is the largest distributors of fresh produce in North America and the largest third-party mover of reight in the country.
Larry Brown
AGSCO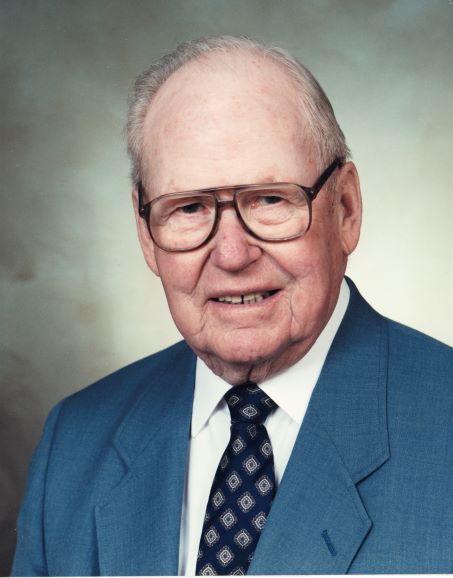 Larry Brown co-founded AGSCO in 1934 at age 24 to sell excess farm supplies to area farmers. For over 60 years, AGSCO was the first in the Upper Midwest to have plants for formulating and mixing farm chemicals and blending fertilizers, and the first to have a commercial farm chemical laboratory facility. Although the farm supply industry is dominated by large firms, this small independent company flourished through innovation. A native of Deer River, Minnesota, Brown attended UND. He retired as President in 1978, and continues as Chairman of the Board.
Raymond C. Rude
Duraflex International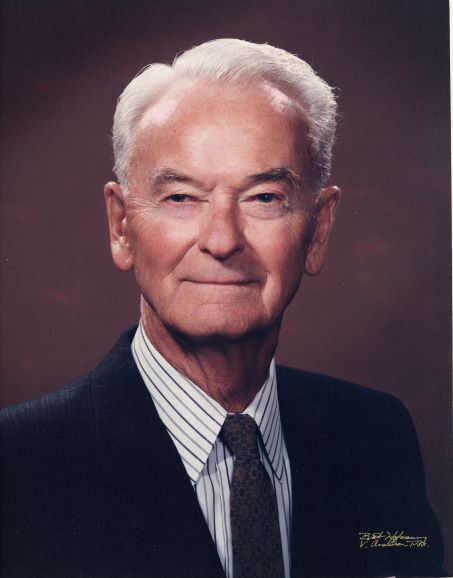 Ray Rude is founder and president of Duraflex International, the world's only competitive diving board manufacturer. A Stanley, North Dakota native, Rude launched his company in Pasadena, California, in 1947 to make tooling for airplanes. The first aluminum diving board was made from a rejected airplane panel in 1948. Duraflex diving boards have been used in every Olympic competition since 1960. Rude created the market for high performance diving boards and has dominated the world market for over three decades. The Sparks, Nevada firm has sold over 63,000 diving boards to institutional customers.
Bertin C. Gamble
Gamble - Skogmo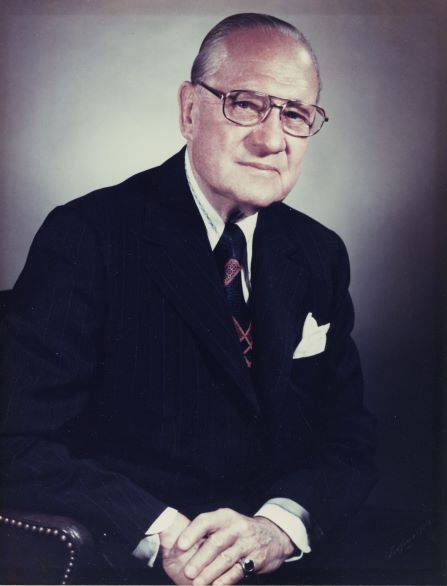 Bert Gamble and his boyhood friend, Phil Skogmo, opened the first Gamble's auto accessories store in 1925 in St. Cloud, Minnesota. Within ten weeks, there were four branches in the Dakotas. By 1929, there were 55 stores in five states; by 1939, there were 1,700 stores; and in 1969, there were 4,200 stores with sales of $2 billion. Gamble-Skogmo grew into 26 diversified divisions including Gambles, Red Owl, Alden, Snyder Drug, and IDS. Gambles became the nation's 15th largest retail chain. The Gamble-Skogmo Foundation remains as a legacy supporting youth, elderly, medical, and educational causes. A native of Hunter, ND, he retired as Chairman in 1977 and died in 1986 at age 88.
Eugene R. Dahl
Manufacturing Entrepreneur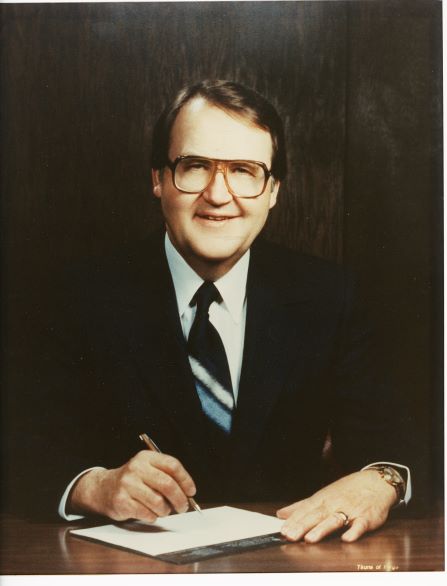 Gene Dahl played a key role in farm equipment manufacturing as a leader with the Melroe Company, Steiger Tractor, and Concord, Inc. First a teacher, he joined the Melroe family in 1950 to build the largest manufacturing company in North Dakota. When Melroe was sold to Clark Equipment in 1969, he joined Steiger as CEO and Chairman. Sales increased from $3 million to $105 million in six years, and the company became a world leader in the manufacture of 4-wheel drive tractors. Steiger was sold to JI Case in 1986. He served as Chairman of Concord, Inc., a manufacturer of minimum-till farm equipment from 1977 until its sale to Case Corp. in early 1996. He also co-founded First Dakota Capital, North Dakota's first venture capital firm.
James F. Seifert
Seifert Clothing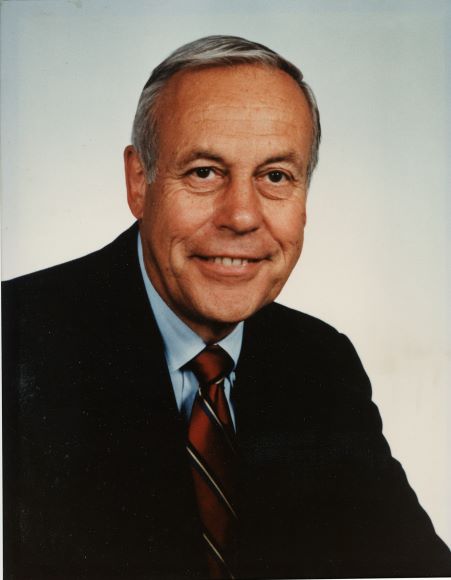 After growing up and working in the family's general store in Oakes, ND, and graduating with a degree in Commerce from UND, Jim Seifert borrowed $15,000 in 1954 to buy a women's apparel store in Washington, Iowa - the start of Seiferts Women's Apparel Chain. Active and spectator women's sportswear was a relatively new fashion phenomenon in the 1950s, and it became Seifert's competitive edge. Seifert recognized the managerial strength of women and built his company on that strength. That, plus being one of the first to use computers for multiple store management in the early 1960s enabled Seiferts to grow to an organization of 237 stores in 37 state employing 2,500 people.
Harris Baukol
Baukol Noonan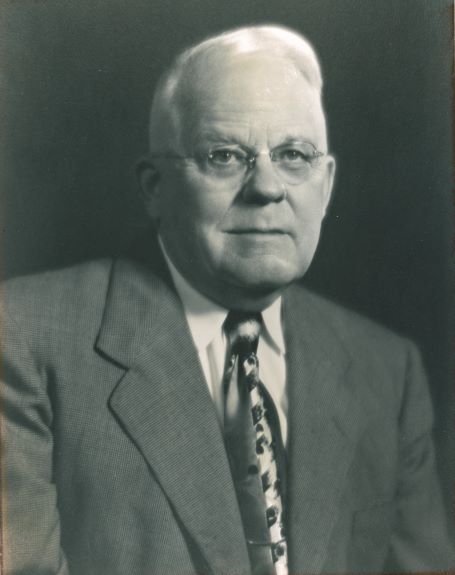 Harris Baukol founded the Baukol-Noonan Coal Company in 1929 at Noonan, ND, which grew into one of the largest coal-producing companies in the nation. Baukol was among the first to employ new surface mining procedures rather than use the underground and slope methods prevalent at the time. He was a proponent of revegetation programs, planting trees, shrubs, and grasses for bird and game habitats long before reclamation became popular. Baukol retired in 1950 and passed away in 1966. After 58 years of operation, Baukol-Noonan was purchased by Minnesota Electric Utility headquartered in Duluth in 1988. The coal company name was change to BNI, and its offices were moved to Bismarck in 1989.
Fred P. Nash
Nash Finch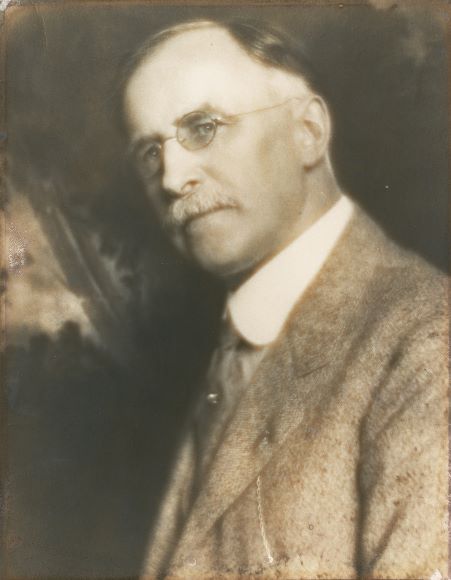 Fred P. Nash founded the Nash-Finch Co., in Devils Lake, Dakota Territory, in 1885 with his brothers Edgas and Willias. Fire destroyed their Devils Lake store in 1887, and they reopened in Grand Forks. After 35 years in North Dakota, North Dakota's oldest and largest wholesale business moved to Minneapolis in 1919 to be more centrally located. Nash-Finch, a Fortune 500 company, is the nation's third largest food wholesaler with 17 distribution centers supplying over 6,000 stores in 24 states. Fred passed away in 1926, but three generations of Nash and Harry Finch families have continued within the company as directors and officers.
Oliver Dalrymple
Bonanza Farmer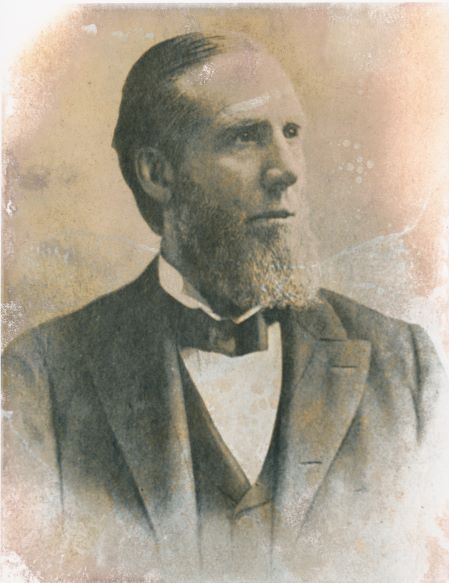 Oliver Dalrymple became the first bonanza farmer in pioneer Dakota Territory when directors of Northern Pacific railway chose him to manage the first farm factor in 1875. This Minnesota wheat grower had been left penniless by the Panic of 1873. Twelve years later, he was managing nearly 100,000 acres of farmland utilizing professional management, innovative large-scale machinery, and operating in divisions of 2,500 acres. In 1876, he purchased a complete telephone system for his farm divisions from Alexander Graham Bell. He ordered hundreds of new twine binders from Cyrus McCormick, a sight unseen in 1878. In 1881, he organized the driving of 100 mule-drawn grain tanks to Duluth to prove he wasn't a slave of railroad rates. The best known of the bonanza farmers, Oliver Dalrymple passed away in 1908 in Casselton, ND.
Patrick Haggerty
Texas Instruments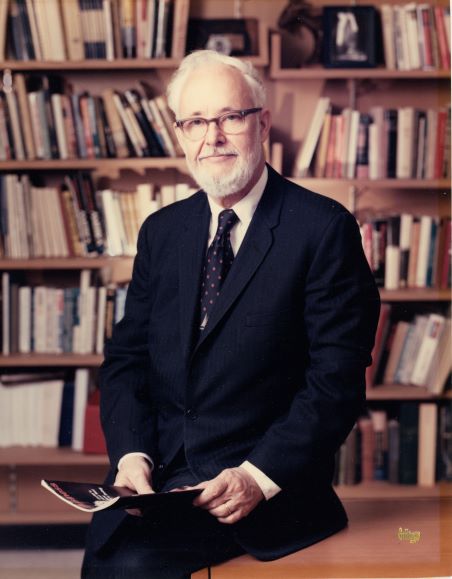 Patrick Haggerty, a native of Harvey, North Dakota, co-founded Texas Instruments in 1950. He was elected Executive Vice President in 1951, President in 1958, and Chairman of the Board in 1966. Under his leadership, TI grew into one of the nation's electronic and high-tech giants. TI's development of compact electronic technologies in semiconductors and integrated circuits placed the company in a national leadership position in the development of pocket radios, personal calculators, digital watches, and home computers. Fortune magazine called him "a star example of the engineer-executive breed." He passed away in 1980.
Gilmore T. Schjeldahl
Plastics & Electronics Pioneer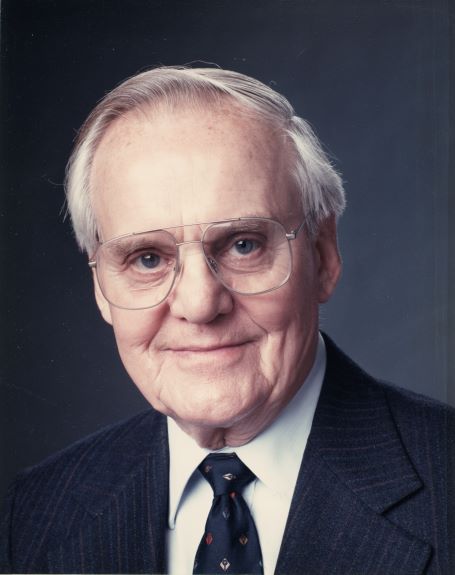 Gilmore T. Schjeldahl founded five companies in the Minneapolis area: Schjeldahl Inc., Herb-Shelly, Inc., Gil-Tech Development, Plastic Netting Machine Company, and the Cathedyne Corporation. A native of Northwood, North Dakota, Schjeldahl has made significant improvements to the world in the areas of plastics, packaging, space communications, coronary catheters, electronic materials and other related products. His inventions include the Echo satellite balloon, the air sickness bag for Northwest Airlines, and bag-making machines for the packing industry. He attended North Dakota State School of Science and North Dakota State University. He is the recipient of honorary degrees from NDSU and UND.
Andrew Freeman
Rural Electric Pioneer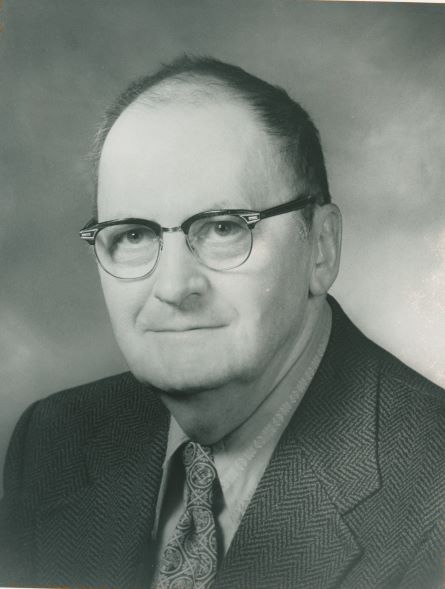 Andrew Freeman was the co-founder and general manager of Minnkota Power Cooperative from 1940 to 1982. He made Minnkota a utility leader by having the lowest cost electrical operating facility in the nation through innovation in mine-mouth lignite generating plants, dual heating and load management with off-peak rates. He championed the formation of the Area Power Conference and power-sharing agreement with Canadian power companies. He was the inventor of the Freeman Headbolt Heater in 1947, manufactured by Five Star manufacturing of which he was president. He was born in 1909 in Upham, North Dakota, and died in 1996 in Grand Forks.
Harold Schafer
Gold Seal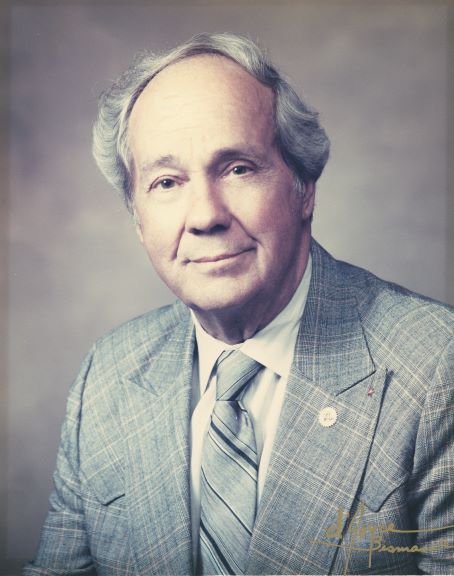 Harold Schafer founded the Gold Seal Co. in 1942, which became one of North Dakota's larges thome-owned enterprises. Glass Wax, Mr. Bubble, and Snowy Bleach all became sensational sales successes. The company was sold to Airwick Industries in 1986. In 1960, Harold Schafer began making substantial investments in Medora, North Dakota, to preserve the historical significance of the old cattle town. Today, it is North Dakota's top tourism attraction. A well-known philanthropist, Harold Schafer divides his time between homes in North Dakota and Florida.
E. G. Melroe
Prairier Industrialist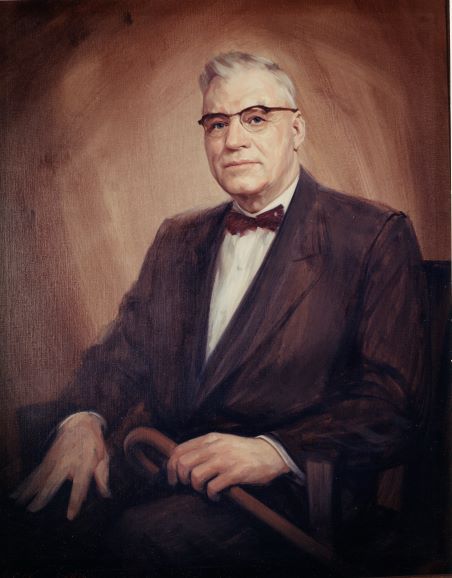 Edward G. Melroe was North Dakota's first major manufacturer. In 1946, Melroe, with his four sons, founded the Melroe Co. to manufacture an improved windrow pickup that is still in production today. His inventive nature surfaced early, and he built his first "Lester Tractor" in 1918. He often modified his farm equipment to make it work more effectively and sold his first patent for a windrow pickup to John Deere in 1939. Melroe's son-in-law, Gene Dahl, joined the company in 1950. Today, the Melroe Co. markets windrow pickups, harroweeders, and the Bobcat leader. It is the largest manufacturer in North Dakota, employing more than 1,200 people. E. G. Melroe died in 1955.
Thomas D. Campbell
Wheat King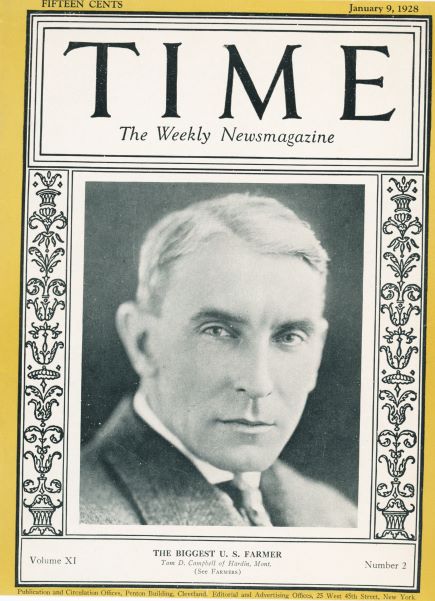 Thomas D. Campbell, the "Wheat King" was the owner of the world's largest privately-owned wheat farm and an authority on mechanized agriculture. He applied methods which had been proven successful in the development of American industry to farming while operating a 95,000 acre farm near Hardin, Montana, and a 448,000 acre ranch near Albuquerque, New Mexico, as well as the family farm near Grand Forks, North Dakota. He was UND's first mechanical engineering graduate (1904), going on to receive a master's degree in engineering from Cornell University. He was a Brigadier General during World War II and was decorated for inventing the "fire bomb" using petroleum jelly. He married Bess McBride Bull, daughter of George Bull and a stepdaughter of UND President Webster Merrifield in 1906. They had four children. He passed away in California in 1966.
George Bull
Cream of Wheat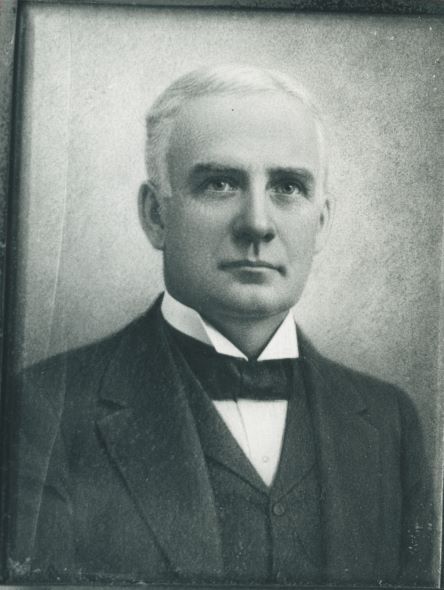 George Bull and his partners, George Clifford and Emergy Mapes, operated the Diamond Flour Mill in Grand Forks in the late 1880s. The Panic of 1893 left the partners in a desperate financial state. Thomas Amidon, the head miller, convinced the partners to produce a breakfast porridge made from farina (the whitest part of the wheat). Cream of What was born, and by 1897, demand exceeded the production capactiy of the Diamond Flour Mill and the company was moved to Minneapolis. George Bull died prematurely in 1897; however, his son, Daniel, led the Cream of Wheat Corporation from 1919 to 1960 when his grandson, David, became CEO. Cream of Wheat, "America's Favorite Hot Breakfast Cereal," was acquired by the National Biscuit Company (NABISCO) in 1962 and David was named Vice President of the company.