Client Experience Archive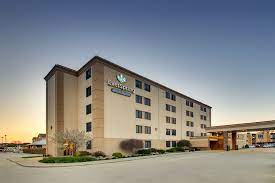 EverSpring Inn & Suites
Located in Bismarck, ND EverSpring Inn and Suites provides accommodations, meals, and other services, to government personnel from various agencies, including defense agencies, throughout the central region of North Dakota. They have used several of the North Dakota Procurement Technical Assistance Center (ND PTAC) services. The ND PTAC representitives assisted EverSpring's from getting educated on government contracting to creating marketing plans. Mike Motschenbacher, general manager at EverSpring Inn and Suites, emphasized that "The staff at the ND PTAC [APEX] has been a huge help assisting with government contracts and keeping my business up to date in SAM and WAWF."
Through the help of the ND PTAC [APEX] EverSpring Inn and Suites has been able to receive multiple awards. Because of these awards, Mike has able to retain two jobs and generate an additional three more. The service that EverSpring took advantage of the most was the no-cost guidance they received when registering for SAM and WAWF. Motschenbacher noted, "Getting set up in SAM and WAWF is difficult. The staff at the ND PTAC [APEX] has been wonderful in getting my account set up and maintaining it every year. Without PTAC [APEX], it would take me several hours to do this. It has been a huge help to me and my business."
Mike Motschenbacher, General Manager
Learn More About EverSpring Inn & Suites
Greenstone Construction

Founder and President of Greenstone Construction, Justin Lindteigen, passion for construction began at an early age. He spent endless hours in his Grandpa's woodworking shop when he was little. After his time in the North Dakota National Guard and Iraq, Justin brings military discipline, respect, and integrity to every project.
Since 2014, Greenstone Construction has been using the North Dakota Procurement Technical Assistance Center (ND PTAC) services and guidance. "We are always looking for new contracting opportunities and the PTAC bid match helped our team identify multiple contract opportunities for our businesses to succeed. PTAC helped us identify a project opportunity to build a new communications tower of the North Dakota National Guard," Justin explained.
With the help of ND PTAC, Greenstone Construction was able to secure contract awards. Aside from just using our bid match services, Greenstone has received ND PTAC assistance and them through their SAM registration, researching government markets, navigate through regulations, and have opened doors to other procurement and contract officers.
Justin Lindteigen, Owner
MonDak Portables

MonDak Portables provides portable restroom rentals for a variety of different occasions like worksites, public and community gatherings, sporting events, and parties. Aside from just portable restroom rentals, they also provide portable handwashing stations and heated trailers.
Since becoming a client in 2017, Dave Kleppe, ND PTAC program manager, has been able to help MonDak Portables receive close to $1.5 million in Federal awards. These awards have allowed them to retain twenty jobs and generate an additional three. Rick Rogers, the owner of MonDak Portables, described his experience with ND PTAC as,
"We were looking to get into government bidding and had done our research and were still very confused on where to start. A business associate of ours told us about the ND PTAC office, so we researched them out and ran into Dave Kleppe in the Bismarck office. He helped us get registered in SAM and showed us bid match and we started looking for opportunities that matched our business. From there we found the opportunity we needed to bid on the WAFB contract and were awarded the 2-year contract."
Rick Rogers, Owner
Razor Consulting Solutions
Razor Consulting Solutions was founded by Carla Schwarzenberg and Eric Mauch in 2010 focusing on professional services. From project management to process automation and much more, Razor Consulting Solutions provides a wide range of innovative planning and operational solutions.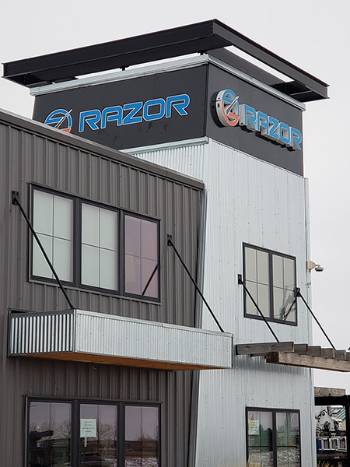 Darin Perius, from Razor first contacted Cathy from the ND PTAC office in May of 2018 to assist with CAGE code and SAM registration issues. Razor Consulting was forming a new Joint Venture and needed to ensure all registrations were correctly identified in SAM. Since then, ND PTAC team has been able to help navigate some of the inevitable questions that arise when working on specific certifications and contracting.
"The assistance the ND PTAC has provided us has been instrumental in our ability to successfully win government contracts," says Darin Perius, Government Contracts Manager.
Razor is certified as an SBA 8(a) business as well as Native American Owned Business and a Women Owned Business by the WBENC. These designations in federal contracting assist in leveling the playing field with other similar companies, and allows them to grow.
Most recently, they have been awarded the contracts to provide food services for The North Dakota National Guard Camp Grafton Training Center, and to provide Non-Clinical Case Management for the North Dakota National guard in Bismarck.
"On several different occasions, we've needed help answering complex government contracting questions and the ND PTAC has been extremely helpful in finding the answers to those questions," said Perius,
The company has grown considerably over the years, being recognized by Inc. Magazine as North Dakota's fastest growing company in 2016.
"We are very appreciative of the hard work and support we've received from so many professionals along the way," Perius noted. "It is exciting to look ahead to many more opportunities to work with the ND PTAC as we continue to grow as a business."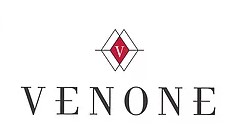 Venone Public Relations
"I first learned about the North Dakota PTAC office while attending a government contracting workshop in Minot. I had already secured a federally-funded State contract at the time, but that was after three years of blindly responding to RFP's. The assistance and guidance that I received from Dave Kleppe and Cathy Lindquist has been instrumental in helping us navigate all aspects of government contracting as well as assist us in managing the contracts after they were awarded. Dave and Cathy have an incredible wealth of knowledge in both the federal sphere and the local agencies in North Dakota, providing us with insight that we would not be successful without. As a team, they have helped us to find answers and solutions from billing and invoicing, to the development of our capabilities statement, and more. Without the support of the PTAC office, Venone wouldn't be as successful as we are today."
Kelly Richardson, Founder
Martin Mechanical Design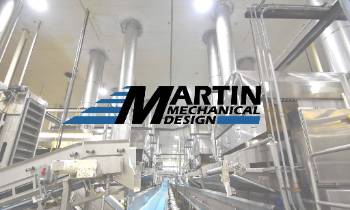 Over the course of the past twenty years, Martin Mechanical Design has been trusted with several high-profile mechanical engineering projects across the United States. Brian Martin, the president of the company, has become a leader in the industry and is one of the most well respected and trusted mechanical designers in the nation. Altogether, Martin Mechanical Design's staff has an outstanding 100 years of expertise within the industry for education, government, hospitality, and several other projects. Martin Mechanical Design is known for focusing on efficiency and long-term cost when it comes to their clients; this ensures that every project they complete is on-time and on-budget. The ND PTAC has felt lucky to work with such a skilled and successful client to expand their business even further.
Since becoming a client in 2018, the ND PTAC has been able to help assist Martin Mechanical Design with all aspects of government contracting. Natalie Perhus, their marketing coordinator, shared that, "Everyone at the ND PTAC was very helpful and we appreciate their services very much." They've taken advantage of our no cost bid match service to receive solicitations, received guidance through federal contracting sites, received feedback on proposal development, and had aid in the development of their capability statement. "It is so helpful to have a contact with government knowledge that I can reach out to in times of confusion," Perhus noted, "Cathy has been extremely helpful and made my life easier when dealing with government proposals."