Client Experience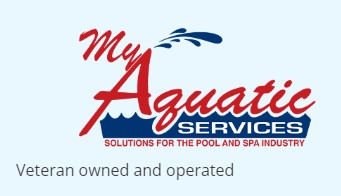 Derheim, Inc.
In 1991, Troy Derheim started his hot tub rental company, Derheim, Inc. Doing Business As "My Aquatic Services". Since that time, he has grown his company into a design, sales, construction, and service company specializing in commercial and residential pools, spas, and specialty aquatic products. In 2019, he sought the no-cost services of the North Dakota APEX Accelerator (previously ND Procurement Technical Assistance Center) to assist his company in determining eligibility to expand into government contracting.
For the past five years, ND APEX has assisted Troy and his team with their company entity validation and registration in SAM for federal contracts, ND Bidder List registration for state contracts, shown ways to search and find solicitations, made agency introductions, provided ideas to expand government contracting, and the Derheim team members have participated in various workshops. Services provided by the APEX team included registrations, solicitation exploration, proposal development, B2G marketing, and process navigation.

By developing a strategic plan for government contracting, the ND APEX team helped Troy expand his business and secure contracts. The APEX team provided a [trustworthy] and comfortable environment for Troy to ask questions and learn about the intricacies of government contracting. Additionally, ND APEX offered access to valuable resources like Govology and Defense University Acquisition (DAU) and educated Troy on various aspects of government contracting and the market.

Together, the ND APEX team and Troy explored new ways for My Aquatic Services to engage with government agencies and expand their product and service offerings. Bid match was utilized to receive solicitations and provide feedback on marketing materials such as capability statements and the company website. Additionally, Troy participated in webinars and procurement fairs, further solidifying his understanding of government contracting.

Navigating complex regulations like the FAR and DFAR can be daunting, but the ND APEX team supported Troy throughout the process. In Troy's own words, "They [procurement specialists] provided a 'road map' for success as a government contractor." The ND APEX team is proud to have played a role in Troy's achievements and look forward to witnessing the continued growth and success of My Aquatic Services.

As a veteran of the US Army, Operation Desert Storm, he was interested in selling to the Department of Veteran Affairs (VA) to improve water therapy for recovering veterans. As some are aware, the VA is first required to purchase from qualified service-disabled veteran-owned small businesses (SDVOSB). ND APEX worked with Derheim to apply and receive his certification as an SDVOSB.

"The value of PTAC [APEX] is unmeasurable. They are a fantastic group that truly shows how government should work. These individuals stretch every dollar giving as much as a client is willing to take. I've never had a question go unanswered; I'm extremely surprised this is not a for-profit organization. They treat clients as valued investments in their future. They are a great asset, and their services are much appreciated!" says Derheim.

Troy understands that winning a contract is not the only thing, but you must follow through with excellent service and continued communication to support the government market sector. Plus, you need a road map to provide a checklist to be a successful government contractor, which the ND APEX provided. APEX assisted with a course of action and no-cost bid match services to be successful; Troy understands using experts in the government sector to achieve his company's goals in this market.

Derheim said, "Their [ND APEX] help is instrumental in our success. The staff is fantastic and is great to deal with. We would be at a great loss without their support. It's a resource that is greatly appreciated!"
Troy Derheim, owner of Derheim, Inc; DBA: My Aquatic Services
Learn more about My Aquatic Services
---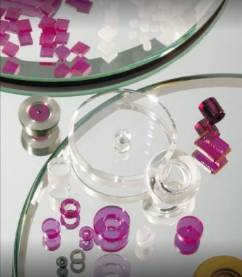 Microlap Technologies, Inc.
Microlap was established by the federal government as the Turtle Mountain Ordnance Plant, with the production of jewel bearings beginning in 1952. The name was changed in 1973 to the William Langer Jewel Bearing Plant. In 1996, the plant was privatized and renamed Microlap Technologies, Inc.

This company is a leading U.S. manufacturer of high-precision industrial components made from synthetic ruby, sapphire, ceramic, carbide, and other hard materials. Microlap offers standard products and can custom manufacture to your exact specifications (Source)
As a long running company, they use services available to them to make them bigger, stronger, and smarter. This is one reason they turned to the no-cost advising services of the ND APEX Accelerator.
"At Microlap Technologies, Inc company, we were thrilled to work with PTAC [APEX] and experience the high level of service and expertise they brought to the table. From the moment we reached out for assistance, PTAC [APEX] was able to provide immediate support and guidance, demonstrating their deep knowledge and expertise in the field of government contracting," says Tom Neameyer, President and co-owner.
Mr. Neameyer appreciated the guidance through their entity registration in SAM, the opportunity to learn more about government procurement, instruction on resources available, and attend webinars, workshops & procurement fairs. With the assistance of ND APEX, he created a plan of action to improve the company's position in marketing to prime contracts and government agencies.
"PTAC [ND APEX] were truly a valuable partner in helping our company achieve success, and we were grateful for the opportunity to work with such a skilled and dedicated team. Whether our company needed help navigating the complex world of procurement, developing a plan of action to increase our chances of winning contracts, or simply needing guidance and support, PTAC [APEX] was there to assist us every step of the way. We are extremely grateful for their help and highly recommend their services to any company looking to succeed in the government contracting space. Throughout the project, PTAC [APEX] worked closely with Microlap Technologies Inc to ensure that they were meeting their needs and exceeding their expectations. Microlap provided regular updates on their progress and were transparent about their challenges. In the end, the project was a huge success."
Tom Neameyer, President / Co-Owner
Learn More About Microlap Technologies, Inc.
---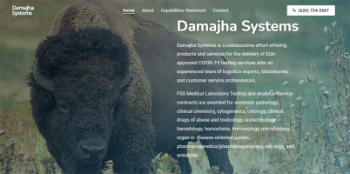 Damajha Systems
"I am at a loss for words to seriously describe how fortunate I am to have come in contact with ND PTAC [APEX] this team." Based out of Fargo, Damajha Systems, is a 100% certified set-aside, minority, service-disabled veteran owned small business that delivers service-oriented problem-solving innovations to federal, state, and local municipalities. Damajha Systems is a direct OEM authorized partner that helps with the goal of OSANG Healthcare, in which they work to create high quality products and deliver them to customers at the highest level of standards. The team at Damajha Systems is led by De Lorenco L. Jackson, a logistics and service leader himself.
Jackson has been able to utilize the no-cost resources of the ND PTAC [APEX] to grow his business. Jackson said, "In trying to execute partnerships with many different types of medical laboratories, testing laboratories, or in-vitro diagnostic substance manufacturing laboratories it has been, and still remains practically impossible." This frustration brought De to seek the services of the ND PTAC [APEX].
Damajha Systems has taken advantage of the ND PTAC [APEX] expert advisors, a variety of webinars, bid match service, and education resources. The PTAC [APEX] team made recommendations to understand an agency's purchase history, team, research to target agencies, and to have patience to work the process. Jackson's work resulted in the company receiving a $7 million federal contract.
Jackson stated, "I have, as a result of resources and or informative webinars provided by the entire conglomerate of PTAC [APEX] services, become a much more informed business owner. To me it means nothing more than a direct path to success. I can't, for lack of a better explanation, give more praise for ND PTAC [APEX]. Thank you very much for all that you do."
As Jackson notes, frustration is a common thread in government contracting for companies to break through and win your first contract. Instead of going in circles and getting nowhere, locate services that are in place to assist your business.
"The ND PTAC [APEX] personnel have been extremely attentive to providing all necessary resources and properly assisting with my small business concerns. The resources catered to a pathway that created ways to engage target agencies correctly."
De Lorenco L. Jackson
Learn More About Damajha Systems
---
Budding Stars
Budding Stars, doing business as Smash Da Trash, is a Self-Certified Small Disadvantaged Women-Owned Business in North Dakota. They specialize in providing facilities maintenance, construction, and janitorial services. Back in 2018, Budding Stars sought after the government market segment because of the high need for small business contractors. They saw an area of need within the government sector and thought it would be advantageous to jump into the market.
Attending a workshop in Fargo is where they connected with the ND PTAC [APEX] team. Owner Amanda Tukums stated, "That was the first time I learned about what the ND PTAC had to offer us as a small company just starting. Their representatives were so welcoming and friendly. They explained the benefits of the PTAC [APEX] team and how they could help us as a new business in the government sector." Initially, Budding Stars just needed assistance with their capability statements, but from their initial meeting they have developed an ongoing relationship with the ND PTAC [APEX] because of how helpful they have been over the years, Tukums explained.
By working together has allowed Budding Stars to take advantage of the ND PTAC [APEX] expert advisors, bid match services, Govology webinars, and a variety of other no-cost services, which has resulted in them receiving over $130,000 in federal contracts.
"As a company new to the government space, the ND PTAC [APEX] team was especially helpful in providing us with various tools and techniques that were especially useful and catered to our field. They spent time teaching us how to tweak and spruce up our business capability statements and were always willing to share their knowledge of how to increase the appeal of our business by using keywords that prospective vendors would find lucrative," Tukums said.
Tukums', very pleased with her time with the ND PTAC [APEX], explained, "Our favorite feature is the bid-match tool. It is specific to the types of contracts that fit under our company "umbrella"/NAICS codes and prospective solicitations are e-mailed directly to us daily. It has been incredibly helpful. Through bid-match, we were able to find and win our first janitorial contract, with the Fargo DMV Office."
Amanda Tukums, Budding Stars, Inc.
---
Liberty Engineering Group
In 2012, Adam Adams originally founded Liberty Structural Consultants on the values of integrity and excellence. Adams was an experienced structural engineer who had worked on a variety of projects.
Over the first six years, the business grew and grew. Adams knew that he had to figure out a way to keep up with the demand, so he decided to hire Jamie Kronbeck as a principal mechanical engineer in 2018. With the expansion came the name change to Liberty Engineering Group. The new name reflects the core goal of the company which is to provide integrated engineering designs for their clients' projects.
Over the years of being a client at the North Dakota Procurement Technical Assistance Center (ND PTAC), Liberty Engineering Group has taken advantage of our no cost bid match services to receive targeted solicitations, no cost training webinars and procurement fairs, research on government markets, SAM registration guidance, and so much more. Adam Adams states, "Government contracting can be a very difficult task in itself. Having someone get you through the challenging items is instrumental in gaining the ability to work with the government. That allows us to do what we do best and that is the work that is required of us and not mounds of knowledge just to get to the point of being able to provide the needed services."
Adam Adams, Founder
Learn More About Liberty Engineering Group
---
Interested in client experiences from prior years? Take a Look.