Be a Career Mentor
Are you interested in joining the Career Services team of Career Mentors?
It's time to get on our radar. Submit your information below and email a copy of your resume, and any other supporting documents, to Mary Feller at mary.feller@UND.edu.
When the position is officially open on HRMS you will have to apply. In the meantime, we'd love to hear from you and see who is interested!
What is a career mentor?
Guide students in various career-related aspects (resume writing, cover letter writing, interviewing, etc.), assist with presentations, take ownership within specific assigned projects, and complete additional tasks as requested.
Job Duties
Work one-on-one/in groups with students to assist in various aspects of career-related development
Take ownership of a major project as assigned
Provide coverage for various campus/community events
Support the mission and vision of Career Services
Support the mission and vision of the University of North Dakota
Provide reception coverage when necessary and complete additional tasks as requested
Ideal Candidates
Students returning for a full academic year
Able to work around 15 - 20 hours/week, Monday - Friday, between 8 a.m. - 4:30 p.m.
Sophomore, junior, senior level status
What Our Career Mentors Have to Say
Tommy, Judicial Doctorate - Law Master of Business Administration:
Each student is looking forward to the next step in their journey, however sometimes does not know how or does not believe they can get there. Being the person to push them in the right direction with well thought out strategy and kind words of encouragement is what makes this position so gratifying.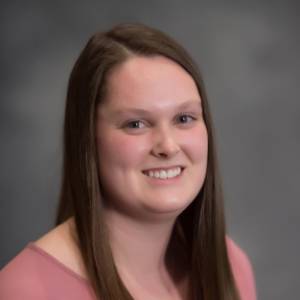 Adleigh, Finance Major:
As a Career Mentor, I love that I've gotten to help so many students in each step of the hiring process! I also enjoy meeting new students from all throughout campus and connecting with them. Being a Career Mentor is an extremely rewarding experience helping in whatever way the student needs, and especially when they find success in the career they desire.
McKenzie, Elementary Education Major:
My favorite part of being a Career Mentor is supporting students while they work towards their goals and begin their careers. From their first internship or graduate school application to applying for their first job in their field of study--watching students' confidence in themselves grow is incredibly rewarding!
Express Interest in Being a Career Mentor