Residence Hall Care Packages
A care package is the best way to remind your student that Mom and Dad are thinking of them on a birthday, a holiday, and during final exams.
Share your love and support all year long with the University of North Dakota care package program.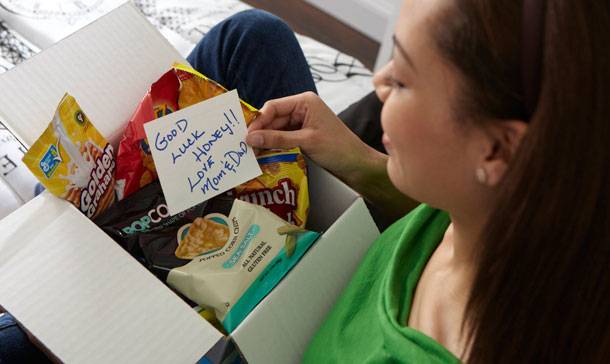 A care package says it all. Each of our care packages are loaded with all of your student's favorite snacks! The best part is that you can include your own personal note to your student in every package. Don't just show them how much you care, tell them!
Your student is practically guaranteed to call home and say thank you when their package arrives. We offer a wide variety of options that will fit any budget and satisfy your student's cravings. We even have gluten-free, vegan and peanut-free packages to choose from.
How to Order
You can place an order for a care package with Dormify online.