Wellness Center COVID-19 Policies
We are committed to respecting the health and safety of all members and staff.
General Guidelines
We expect all members to adhere to all policies and guidelines that have been developed to mitigate the spread of COVID-19.
Respect physical distancing and take basic precautions (wear a face covering, wash hands, use sanitizer, cover coughs).

Read signs with information

providing directions on how to

work out safely

in

the Wellness Center.

Watch for distancing markers and

directional signs

located

throughout t

he facility.
New Wellness Center Precautions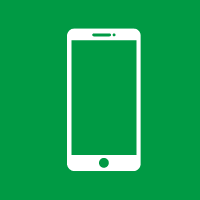 Download the UND Wellness Center mobile app on your mobile device to access your secure member bar code that will allow you to self-scan yourself into our facility. The bar code is a single-use personalized bar code that can only be accessed once per visit.
To download the app, search 'UND Wellness' on the iTunes or Google Play store. Click on the 'Member ID' icon within the app and log-in to your personal account using your UND credentials. If you cannot access the mobile phone app, you must bring your UND ID card. We will have card swipe device available for you to self-swipe your card to access the facility.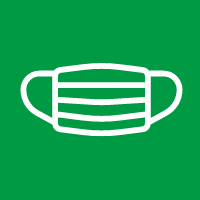 To help protect the health and safety of our campus community, and in accordance with the State of North Dakota and UND's statement on face coverings, a face covering will be required to be worn in the Wellness Center at all times including while participating in workouts and other activities.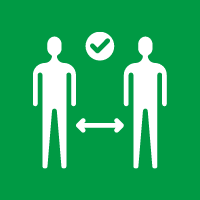 Please pay attention to signs and floor markings that will provide you guidance on proper distancing in our facility. Equipment has been spaced appropriately to ensure proper distancing for your safety during your workout.
Equipment has been spaced at least 6 ft. apart. Group Exercise classes will have a 12 ft. X 12 ft. area for each participant.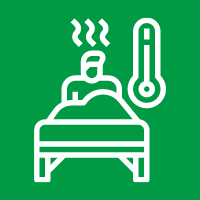 If you feel sick, have an elevated temperature, or may have been in contact with someone with COVID-19, staying at home is the best way to contain the virus and protect other people. If you do stay at home, online wellness resources are available and can be accessed through our mobile phone app or the Wellness Center.
Available Activities/Facility Spaces
Open | Available for Use
Closed | Not Available

Cardio & Strength Spaces

Cardio Deck (limited for adequate distancing)

Free Weights (limited for adequate distancing)

Strength Machines

Circuit Deck

Indoor Track

Wellness & Recreation Spaces

Multi-Activity Court (Group Exercise classes only)

Main Gym (open for Pre-Set Activities only)

Outdoor Basketball Courts (no close contact advised)

Outdoor Tennis Courts

Outdoor Sand Volleyball Courts

Small GX Studio 130 (open for individual activity)

Large GX Studio 272/274 (open for individual activity)

Functional/Stretching Area (open with some modifications)

Esports NEXUS (reduced capacity)

Rock Wall

Table Tennis (singles play only)

Classrooms (available for reservations only)

Indoor Cycling Studio

Basketball (suspended)

Quiet Lounge

Zen Den

Culinary Corner

Boxing Equipment

Membership Services

Current Students

Current Staff/Faculty Memberships

Outpost Equipment Rentals

Sports Equipment Check-out (limited)

Water Fountains (bring your own water bottle)

Restrooms

Lock N Charge Wallet Locker

Guest Passes

Sponsored Memberships

Towel Service

Fitness Equipment Check-out

Lockers

Showers
What You Need to Know
Sign your annual Safety Waiver. This can be accessed on our website or through the Wellness Center Mobile App (Program Registration).

At this time, you do not need to reserve a spot to visit the Wellness Center. Members will be admitted on a first-come, first-served basis.

Facility capacity has been reduced, so

you may be asked to wait until you can enter the facility.

Prior to your visit, we advise you to

check our real-time facility capacity on our website or on the Wellness Center mobile app.

Bring

a

mask/

face covering, pre-filled water bottle,

and

a personal

workout towel. Towel service will not be available at this time.

Arrive dressed and prepare

d for your workout as locker storage units and showers will not be available until further notice.

Changing rooms/areas may be limited or not available at this time, so please plan appropriately for your workout.

Please do not bring Gym Bags to the Wellness Center. Wallet/key lockers are available (but limited) in our Lock-N-Charge station.