Searching for the right place to spend his college years, Kaden Kueneman selected UND for the same reasons as many of his peers.
"When I was looking for that next stage after high school, UND really impacted me, especially the College of Business." Kueneman said.
"It's close to Fargo, but far enough away. The people were awesome here. The campus and all the new buildings that were coming up were really an attraction to me and all the new students, as well."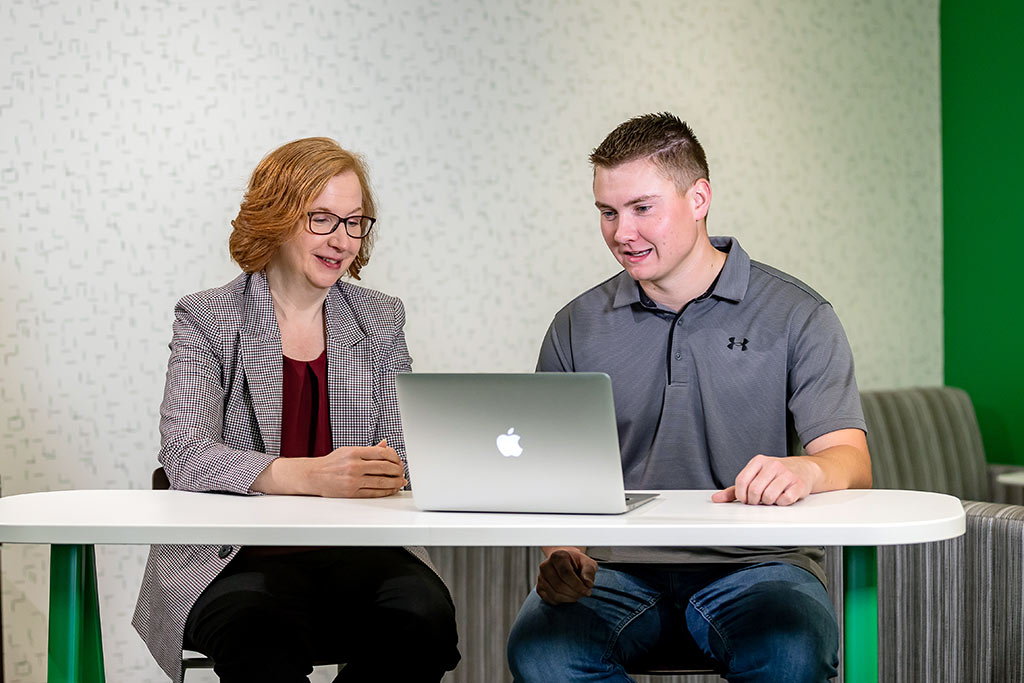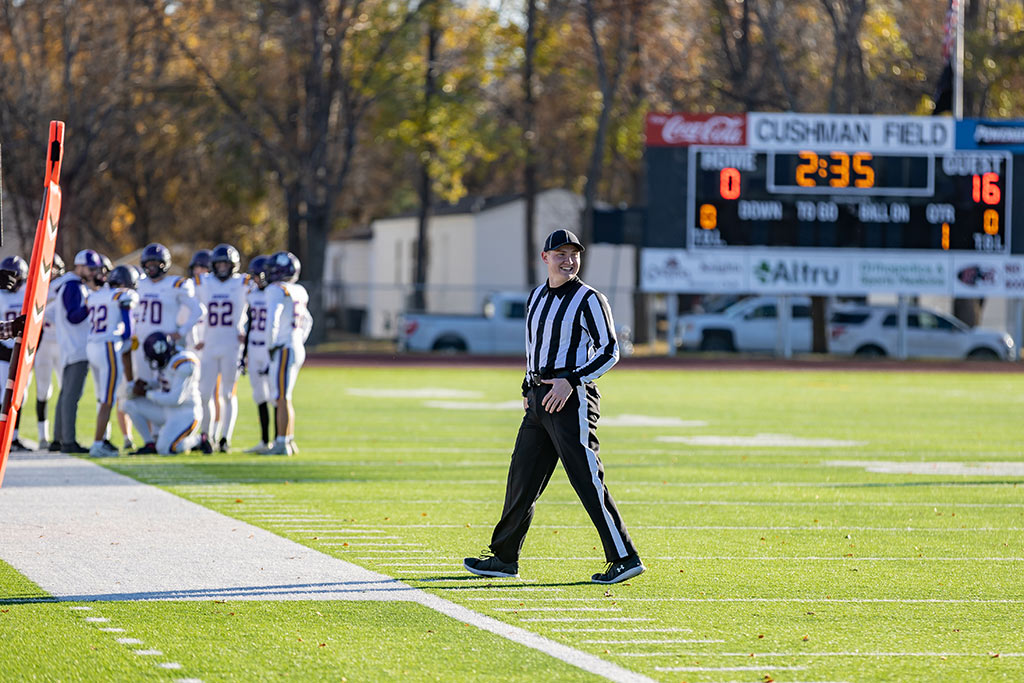 Getting involved in intramural basketball and the Newman Center smoothed out Kaden's transition to college life.
"Once you start to get involved with classes and get involved with stuff on campus, it becomes pretty easy to find things you're interested in," he says.
Kaden is a member of the Leader in Action Honors Program and volunteered at the YMCA and with the local Special Olympics basketball team. He also works part time as referee for multiple sports.
But his love of athletics doesn't stop there. He picked up a Sports Business minor, and this fall he and some classmates started a Sports Business Club. The goal is to get more students to join the minor and provide networking opportunities.
During his first semesters at UND, Kaden explored different programs within the Nistler College of Business & Public Administration, taking introductory courses in marketing, accounting and economics before narrowing his focus to finance. It was when he got involved with the Pancratz Career Development Center that things really started to take shape.
"Whether through resume building, the mentorship program or the career fairs, the Pancratz Center is a great resource for College of Business students, and I tried to take advantage of it."
UND has really set me up well for any career I choose.
Kaden, along with many other students, joined the mentorship program and was paired with a successful UND alumnus who could provide insights and help Kaden confidently choose his best career path.
"It was a great program that helped me decide that I wanted to go into finance. I had a great mentor who is very successful in the field of finance."
He then met an Eide Bailly representative at a Pancratz Center career fair and landed an internship, which allowed him to put into practice the models and formulas he learned in the classroom. That internship led to a second internship and a full-time job with Eide Bailly waiting for Kaden once he graduates this December.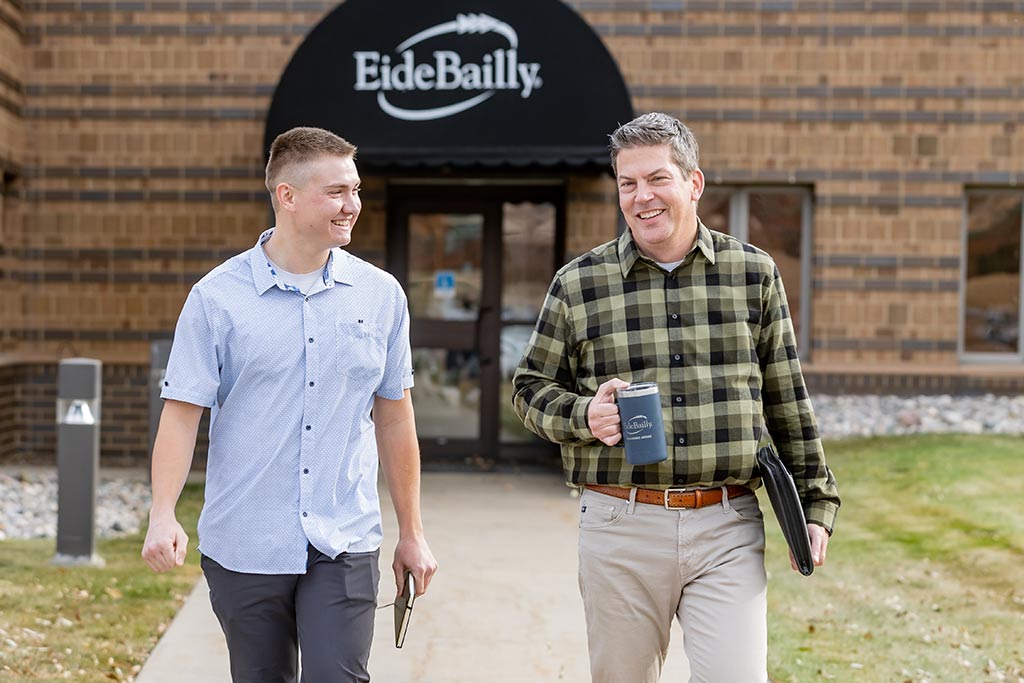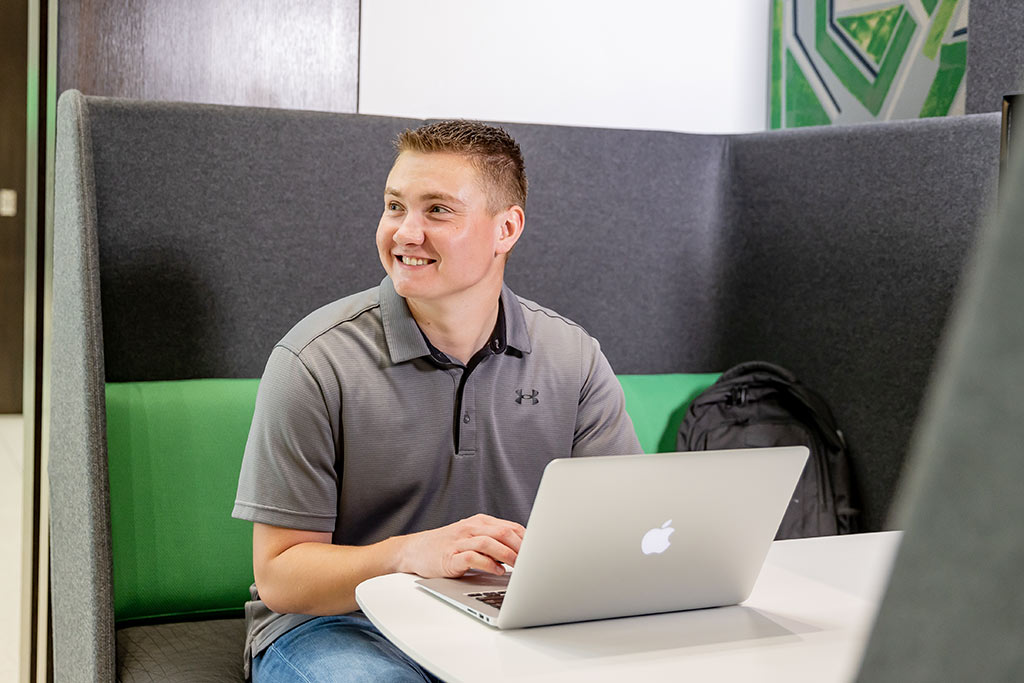 Kaden plans to pursue a law degree and ultimately a career combining finance, sports and law, perhaps in a front-office position.
Looking back on his college experience, it's easy to see how those first impressions held true.
"The College of Business provides many opportunities for students, especially with this new building," he says.
But in the end, Kaden is most appreciative of the people he has met along the way.
"The best part about UND for me has honestly been the people, whether it's the friendships or professional relationships or the teaching relationships."