Top Online University | UND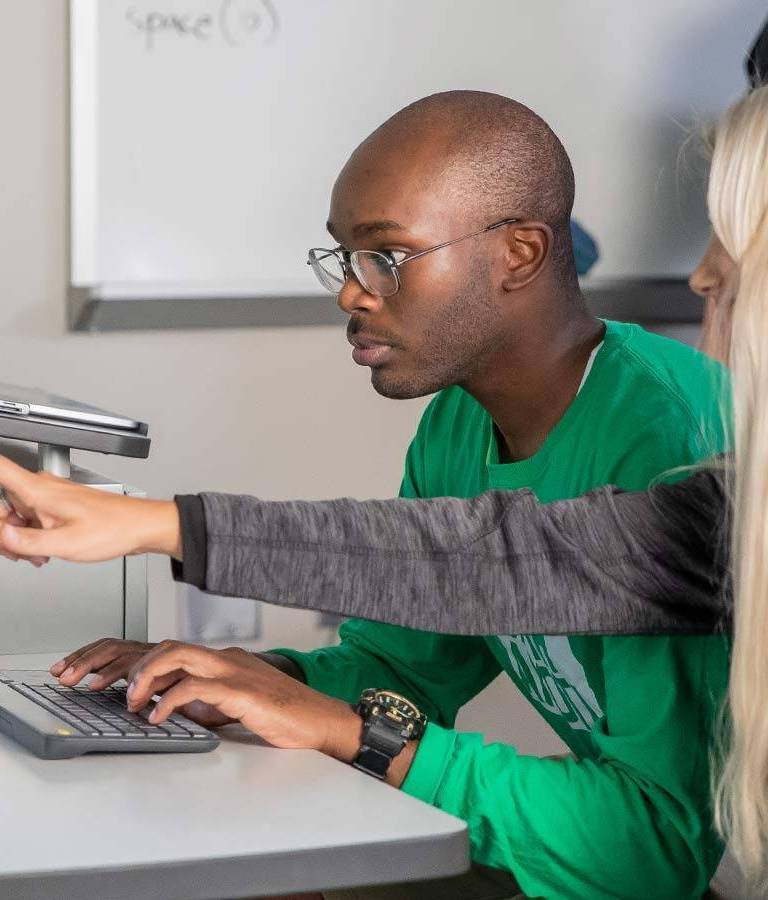 Push The World Forward
Technology is changing way we live our lives. How we work, play, and communicate is changing at a rapid pace. Companies are using big data to make decisions, both large and small. Designers use data to create websites, packages, and marketing messages to effectively speak to their audiences. And as the use of data becomes more integral in how the world works, securing data is more important than ever before. Cybersecurity is of extreme importance to companies and organizations across the globe.
650%
Data scientist job growth since 2015
99K
Median salary for an information security analyst
100%
Graphic arts grads employed in their field of study
UND University Analytics & Planning
Cyber Security (B.S.)
Start your new career path in the exciting world of cybersecurity, helping to tackle vulnerabilities and strengthen security.
Customize your curriculum to focus on specific areas of cybersecurity that interest you the most.
Get a broad, high quality undergraduate-level education, along with the specialized cybersecurity expertise and skills needed to excel in this high-demand field.
Gain access to significant UND computer resources and technologies, including the Secure Cyber Physical Energy Systems & Data Sciences Laboratory.
Data Science (B.S.)
Data science graduates impact major industries, government, health care, and academia. As data is collected and accumulated, those with the expertise to find meaning in the numbers and drive positive business decisions will be in high demand.
Earn your degree on-campus or through our flexible, 100% online option.
Tailor your experience to match your interests with one of four specilization tracks: System and Program Security, Software Engineering, Information Technology, or Game Development and Computer Animation.

Experience hands-on learning at a big data hub that houses a cutting-edge supercomputer and leading platforms to enhance your education.
Graphic Design (B.F.A.)
Graphic designers have a powerful impact on the products we use, websites we visit and marketing messages we see. At UND, you'll gain the skills to pursue a successful career in a variety of industries.
Present your pieces at professional conferences and art exhibits locally and nationally.
Put your creativity to work with local and regional businesses through an internship.
Work closely with professional artists with industry experience.