Tax Update Speakers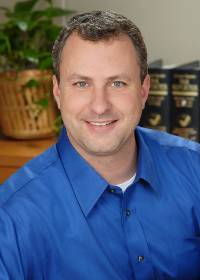 Robert 'Chris' Province is a highly sought-after, award-winning discussion leader delivering dynamic and engaging CPE seminars to CPA's and business professionals across the country. State CPA societies and firms alike consider Chris to be their trusted provider of CPE and often comment he was "asked for by name" by many seminar attendees. Chris consistently receives outstanding evaluations for the courses he instructs. Chris has authored and co-authored many CPE courses throughout his career. He was a founder and co-owner of Garverick Province, LLC. Chris currently serves as a technical writer and reviewer of seminars materials for various tax and financial seminar companies. Chris received the California CPA Education Foundation's "Discussion Leader of the Year" Award, has been featured in several business publications, and has appeared in various CPE webinars and broadcasts.

In addition to his speaking, Chris is currently a self-employed CPA specializing in taxation of high net worth individuals and closely held businesses with clients located in many states throughout the United States. Chris has also served as a tax partner and senior tax member for several local, regional, and national CPA firms.

Chris earned his Bachelor of Science degree in Accounting and Finance from California State University Northridge. He is a member of the American Institute of Certified Public Accountants and the California Society of Certified Public Accountants. Chris is currently a member of the national AICPA S-Corporation Technical Resource Panel. He has also served as a member of the Qualifications Committee for the California Board of Accountancy. Chris is a licensed Certified Public Accountant in California and North Carolina.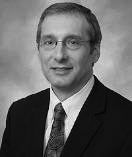 Roger A. McEowen is the Kansas Farm Bureau Professor of Agricultural Law and Taxation at Washburn University School of Law in Topeka, Kansas.

Through 2015, he was the Leonard Dolezal Professor in Agricultural Law at Iowa State University in Ames, Iowa, where he was also the Director of the ISU Center for Agricultural Law and Taxation, which he founded. At ISU he also introduced a course in agricultural law into the undergraduate curriculum initially as an experimental course, ultimately building the course from the ground up to almost 100 students in attendance by the spring semester of 2015. He was also the highest rated speaker at the annual fall CALT tax schools every year through 2015.

Before joining Iowa State in 2004, he was an associate professor of agricultural law and extension specialist in agricultural law and policy at Kansas State. From 1991-1993, McEowen was in the full-time practice of law with Kelley, Scritsmier and Byrne in North Platte, Nebraska.

McEowen has been a visiting professor of law at the University of Arkansas School of Law in Fayetteville, Arkansas, teaching in both the J.D. and L.L.M. programs. He has taught at Washburn Law and the Drake University School of Law Summer Institute in Agricultural Law.

He has published scholarly articles in the Journal of Agricultural Taxation and Law, Indiana Law Review, Drake Journal of Agricultural Law, North Dakota Law Review, Nebraska Law Review, Monthly Digest of Tax Articles, Tax Notes, West's Social Security Reporting System, Toledo Law Review, Washburn Law Journal, Creighton Law Review, Agricultural Law Update, and the Agricultural Law Digest. He is the author of Principles of Agricultural Law , an 850-page textbook/casebook that is updated twice annually, and a second 300-page book on agricultural law. McEowen also authors the monthly publication, "Kansas Farm and Estate Law." In addition, he co-authors Bureau of National Affairs (BNA) Tax Management Portfolios on the federal estate tax family-owned business deduction and the reporting of farm income, and is the lead author of a BNA portfolio concerning the income taxation of cooperatives.

McEowen conducts approximately 80-100 seminars annually across the United States for farmers, agricultural business professionals, lawyers, and other tax professionals. He also conducts two radio programs each airing twice monthly heard across the Midwest and on the worldwide web. He also can be seen as a frequent guest on Ag Day TV, other Farm Journal media outlets and has a weekly program on RFD TV where he discusses various agricultural law and tax topics with the RFD TV hosts.

In 2003, McEowen was named the recipient of the American Agricultural Law Association (AALA) Distinguished Service Award. He is also the recipient of the AALA's award of excellence for professional scholarship. In 2006, McEowen was named the President-Elect of the AALA.

He received a B.S. with distinction from Purdue University in Management in 1986, an M.S. in Agricultural Economics from Iowa State University in 1990, and a J.D. from the Drake University School of Law in 1991.