Chasing a bouncy ball at 5 years old, Merrick McMahon once got a little too close to the oral surgeon's operating room and shouted out, "Hey, Dad, what are you doing in there?"
A nurse lifted him up to see, and he was hooked on health care ever since. Later on, hanging out after school, he had more opportunities to watch Dad at work — doing extractions, placing implants and correcting troublesome jaws.
"I was always curious, full of questions and very attentive to detail growing up," McMahon said. "I wanted to know everything about everything. I should say I'm very stubborn, and I don't like to give up."
Today, the UND Biology and Pre-Dentistry senior is determined to become a dentist and work with the Indian Health Service just as his parents started out. They had met while working at the IHS office in Belcourt, N.D., where she was an X-ray technician.
"Ever since I was young and exposed to the reservation life, it's always been a goal of mine to give back to the community. These are my people," McMahon said.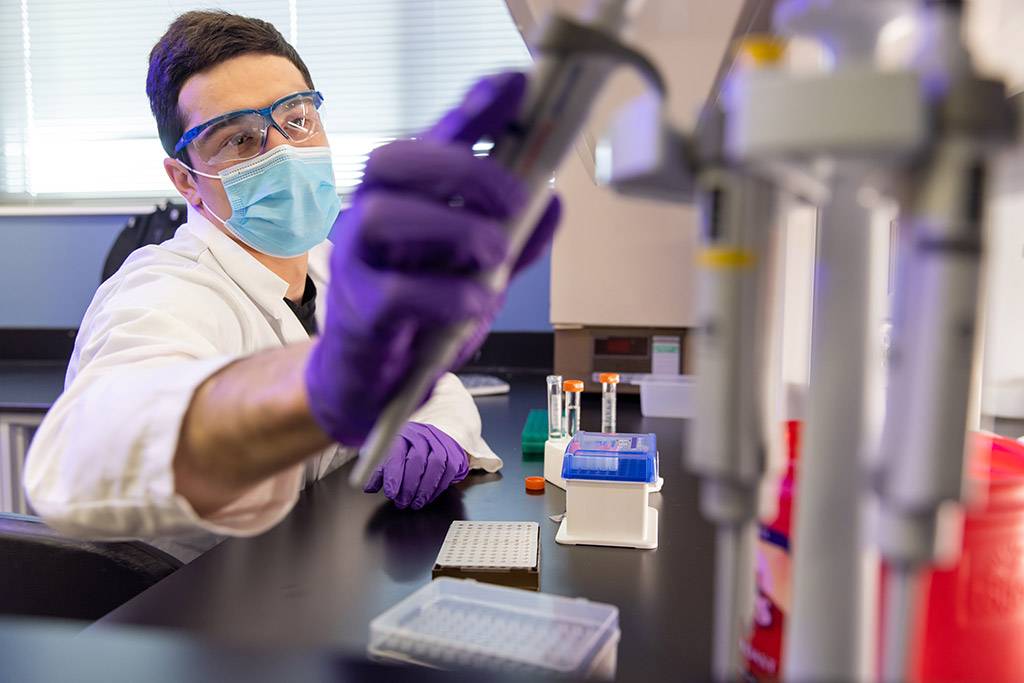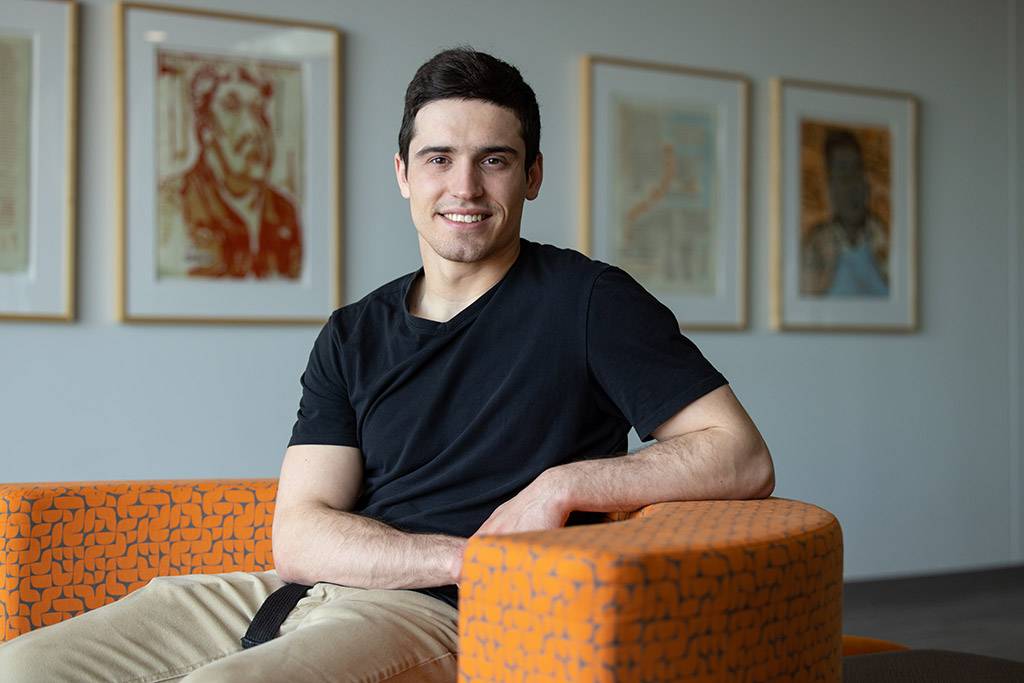 Though he grew up in Minot, N.D., McMahon is a member of the Turtle Mountain Band of Chippewa and spent a lot of time visiting friends and relatives on the reservation.
It's there where he saw firsthand some of the disparities in access to quality health care for the mostly rural Native American population. Whether limited by the number of IHS dentists, lack of public transportation, poverty or nutritional education, dental care often was severely lacking.
In fact, it remains a national concern. The American Journal of Public Health says the Native American population has the highest tooth decay rate of any cohort.
"There's just a lot of issues in terms of health care, especially dentistry," McMahon said. "I want to do whatever I can to help people — whether that's relieving pain or providing other services."
I'm a lot stronger leader and believe I can do anything I set my mind to do.
McMahon, who worked five summers as a certified nursing assistant at his hometown hospital, says it's incredibly rewarding to play a part in improving someone's well-being. And he says it's been a similarly rewarding experience to work as a UND chemistry tutor, teaching assistant and medical researcher.
"I see that a lot of students struggle with chemistry, and I like to be that voice that can reach them," McMahon said. "I think it's honed my leadership skills just being able to get up and speak in front of everybody and earn the respect of a large group of diverse people."
That didn't always come so easily, he said. Rather, the whole UND community helped him grow as a leader.
"The day I stepped onto campus, I really was not so confident in my abilities," McMahon said. "But then I met several mentors who helped me gain that confidence. They were there to guide me. They helped me believe in myself and showed me I shouldn't be afraid to pursue those leadership roles.
"UND made it easy to network with people, too. I feel like there's just a lot more opportunities. At a bigger school, you really have to search for those opportunities, but here, they're a lot more readily available."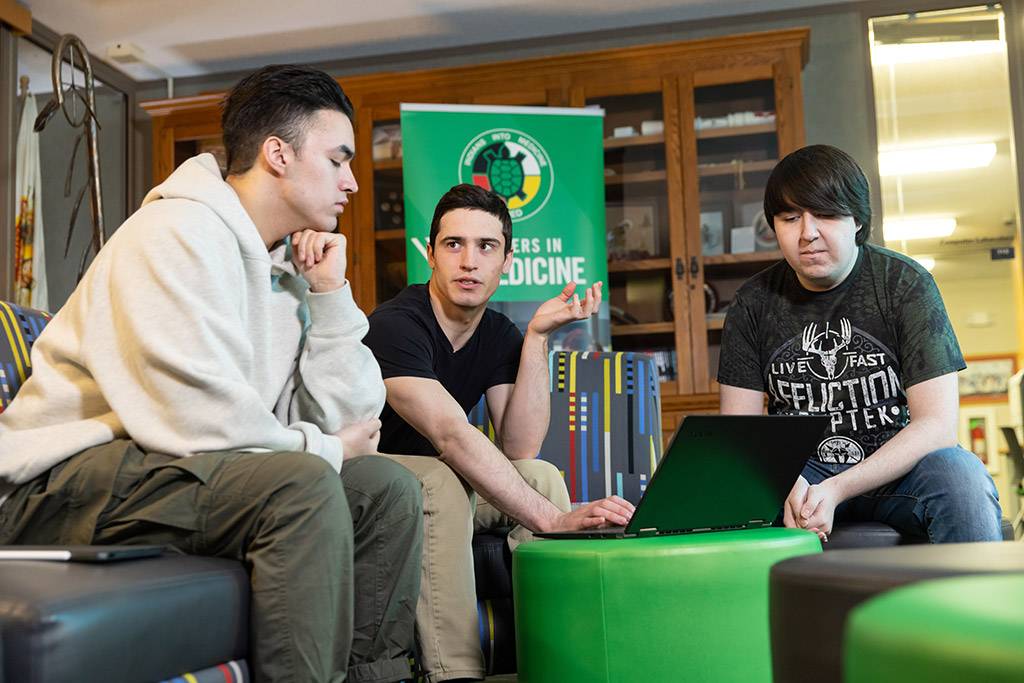 McMahon, a three-time winner of the national Cobell Scholarship, says he also found new friends and one-on-one support through Student Diversity & Inclusion as well as UND's Indians Into Medicine — a comprehensive program that prepares students for advanced professional health careers.
While his biology classes have prepared him for the rigors of dental school, McMahon says his research on gene expression and kidney cell growth at UND's Pathology Department has taught him to be more skeptical, analytical and, overall, "scientifically literate."
"I am a lot more confident than when I started four years ago," he said. "I'm a lot stronger leader and believe I can do anything I set my mind to do. I'm confident now I can take my life wherever I choose."
First up, dental school. Then, that bouncy ball is in his court.