Four years ago, Sydney Menne was a commercial aviation major taking physics and astronomy classes because she found them interesting.
Now, her physics research has led her to one of the most prestigious scholarships in the world. Sydney will spend the next few years of her life studying in the United Kingdom with a Marshall Scholarship. She is one of 40 recipients out of 951 university-endorsed applicants.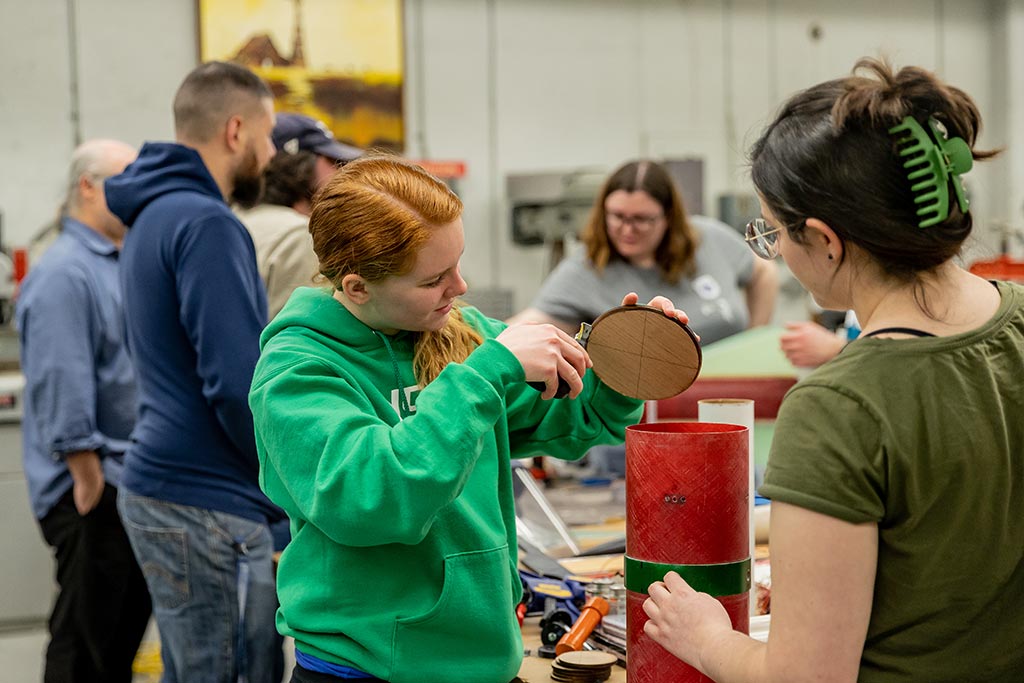 "It's just a great feeling," Sydney says, "to be able to represent on that level and show that with a lot of support from the faculty and hard work you can go to UND and they'll give you the support that you need to achieve really big things."
From Shoreview, Minn., Sydney came to UND ready to jump into aerospace.
"I flew the summer before coming here and got my pilot's license. And then I was planning to do commercial aviation."
But an opportunity to participate in research with her astronomy professor led her to switch majors midway through her first semester.
She then was accepted into the McNair Program at UND, a program for first generation college students that offers opportunities to conduct independent research and work with a faculty mentor in preparation for graduate studies.
This kind of opportunity, especially for undergraduate students, is one of the reasons Sydney is a proud UND student.
"Doing research with a professor, getting to know them really closely, and being able to lead your own research, I think, is something really unique that you can do here."
But there's more to life than studying which stars might go supernova, mathematics and nuclear physics. There's cross-country skiing, volunteering and even UND's "Chopped" cooking competition. Sydney admits that making time for everything was challenging, but she still managed to become co-president of the rocketry club and develop strong friendships.
Many of those friends and mentors came together to celebrate Sydney being announced as a recipient of the Marshall Scholarship, surprising her after one of her finals. "That was a very heartwarming moment," she says with a smile.
For Sydney, leaving an impressive legacy at UND started with making connections. "What is really special about UND is everyone really cares a lot about the students. You can tell that by talking to them. They'll take the time to get to know you, give you more instruction or help you with different things. That's definitely something that I've found really special at UND."
She'll spend her first year under the Marshall Scholarship earning a master's degree from the University of Southampton. Then she'll pursue a Ph.D. Despite knowing she'll miss some of her close connections when she leaves Grand Forks, Sydney is ready to represent UND throughout her career and continue her adventure.
"It'll be a lot of fun. I'm excited to travel a lot and see new places, experience new things."
And with the experience she's made at UND, she'll make an impact wherever she lands.