McNair Program
Get ready for doctoral degree success.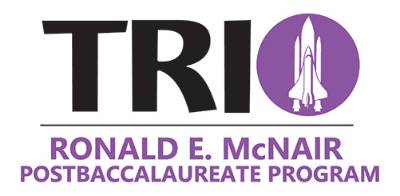 The Ronald E. McNair Postbaccalaureate Achievement Program encourages students to prepare for graduate studies by providing opportunities to define goals, engage in research, and to develop the skills and student faculty mentor relationships vital to success at the doctoral level.
McNair Scholar Criteria
To qualify for the McNair Program, college students must have completed their sophomore year (60 semester credits) and are either:
Are first generation college student and low income, and/or
Are from a group underrepresented in doctoral studies
Additional criteria include:
Have a minimum of 3.00 college GPA.
Creative, independent undergraduates with good writing skills.
Intellectually curious and interested in conducting research under faculty guidance.
Planning to complete a Ph.D.
UND McNair Program receives 100% of its annual budget from the U.S. Department of Education.
What the McNair Program Offers
Graduate school preparation
Faculty mentorship
Personal and emotional counseling
Tutoring
Seminars and workshops related to graduate education
Research skills
Travel to national conferences
GRE Preparation and graduate school visits
Academic advisement
Opportunities for tuition and fee waivers as well as research stipends