Top Online University | UND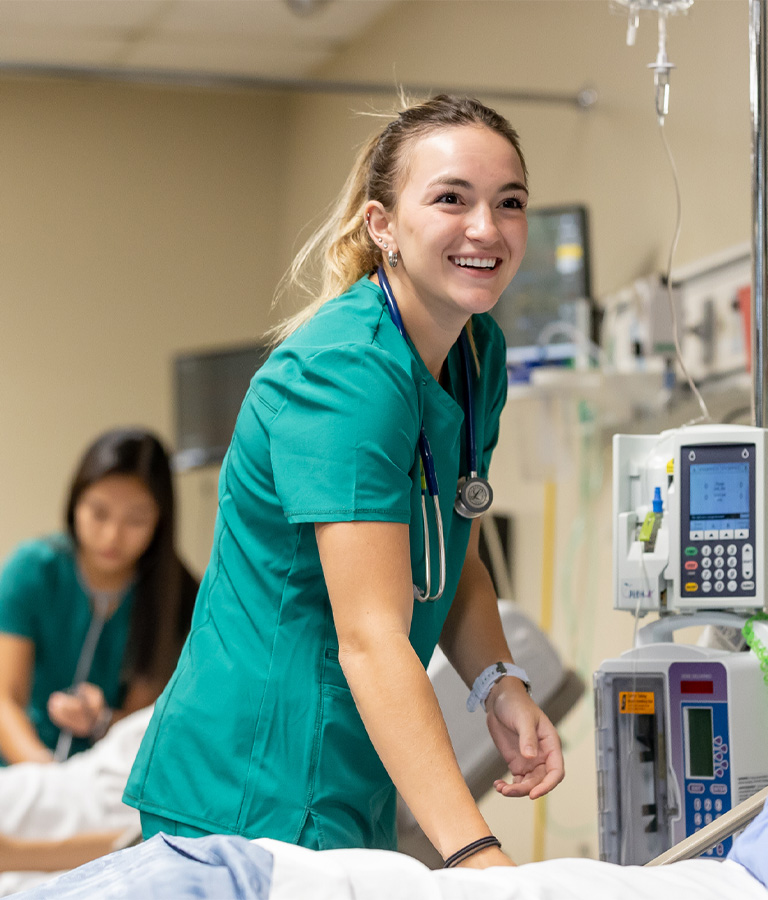 Make A Difference
Lead your own way at UND.
Healthcare professionals are needed more than ever. At UND, we understand the importance of properly training our students to have both the technical skills and compassion needed to help others. Whether you plan to be a nurse, doctor, nutritionist or public health expert, UND has the programs and people to help you succeed.
12
Pre-professional medical programs
13%
Projected job growth for healthcare occupations
1
North Dakota's only four-year doctor of medicine degree
Nursing (BSN)
Put compassionate care into practice. Nurses are needed now more than ever.
Gain 4 weeks of real-world experience through clinicals working with a preceptor to learn the role of the professional nurse.
Gain international experience in UND business student exchange programs.
Registered Nurses can complete their bachelor's degree in nursing with 100% online classes through our RN to BSN degree.
Biology (B.S.)
Take the first step toward becoming a medical professional with the Biology: Professional Health Sciences Emphasis degree from UND.
Gain the foundational knowledge and skills needed for students interested in medicine or allied medical fields such as dentistry, veterinary medicine or medical research.
Take coursework or gain research experience from UND Medical School faculty.
Work in state-of-the-art facilities including animal rooms for terrestrial and aquatic organisms, tissue culture facilities, a biology core molecular facility and an imaging/microscopy core facility.
Medical Laboratory Science (B.S.)
Acquire the skills needed to perform diagnostic medical testing and make a difference in patients' lives.
Select from various program options to find the path that's right for you.
Gain clinical experience at one of over 70 affiliated clinical sites throughout the nation.
Utilize digital slide software and other technologic advancements in state-of-the art student laboratory spaces.