Planned Keynote Speakers
Bill had a 31-year GIS career in New York State government, culminating with his being named NY's first Geographic Information Officer (GIO) in 2013. After retiring from the state in 2016, he spent two years in Washington, DC as GIS Director at the Universal Service Administrative Company, a nonprofit that supports nationwide broadband expansion programs for the Federal Communication Commission. Bill Joined AppGeo in April, 2016, where he is applying his carpe geo philosophy of building trust through collaboration, of effecting fundamental change through thoughtful investment, and of consistent attention to excellence, as AppGeo's carpe geo evangelist.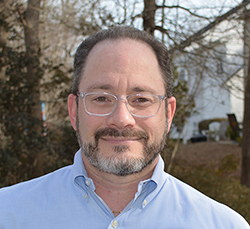 Adam Carnow is a Community Evangelist at Esri. He is a keynote speaker, thought leader and technology evangelist, helping organizations get the most out of their GIS investment, and make a difference in their communities. He inspires customers to maximize their return on investment in the ArcGIS platform. He works closely with the Esri teams and Partners to assure customer success. He helps these organizations use the ArcGIS platform to transform from mapmakers into solution providers, through the application of location intelligence, to deliver spatial insight. He strives to assist customers in creating and reaching their vision, and gaining professional recognition for their efforts, like awards, presentations, articles and videos. Mr. Carnow has over 25 years of experience as a GIS practitioner in the public and private sectors, as well as academia. He holds a BA in Geography, and a MA in Urban and Regional Planning from the University of Florida, and has achieved certification as an Urban Planner (AICP) and GIS Professional (GISP).