North Dakota Business Innovators of the Year
The North Dakota Business Innovator of the Year Award recognizes and honors our state's entrepreneurs who are discovering new and better ways of serving customers, changing the way business is done, exploring new frontiers, and building through excellence. These innovators are leaders who are enhancing the productivity, competitiveness, growth, and diversity of North Dakota's economy. Established in 1989, the award recognizes recent accomplishments and business innovation.
Sponsored by The Center for Innovation.
Ronald D. Offutt
R.D. Offutt Company & RDO Equipment Co.
Ronald Offutt was raised on the family farm in Moorhead, Minnesota. He attended college in Moorhead in 1964. Just four years later, Offutt founded R.D. Offutt Company, comprised of a variety of businesses which now employs over 4,000 people. The cornerstone of the company is a farming enterprise that has grown to encompass farmland in 12 states totaling 190,000 acres. RDO Equipment Co. owns the largest network of John Deere construction and agricultural equipment dealerships in the United States with over 60 locations in 10 states. In 1978, Offutt entered the food processing business with the purchase of an Atlanta, Georgia french fry plant. Today, the company owns 8 plants and processes over 500 mllion pounds of potatoes.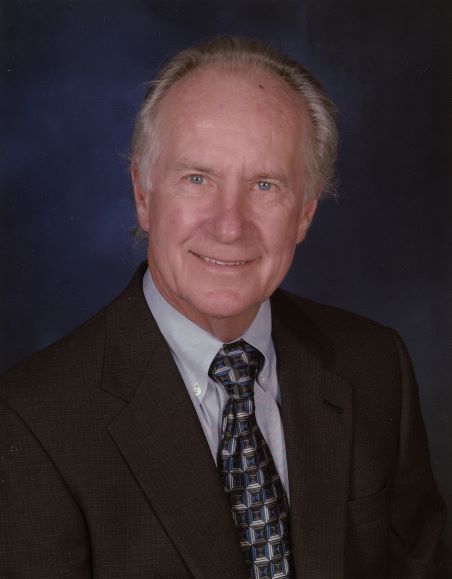 Larry E. Jodsaas
VTC Inc. & PolarFab
Larry Jodsaas quit high school in Lisbon, North Dakota when he was 15 years old to work full-time to help support his family. At age 19, Jodsaas joined the Navy, where he served as an electronics technician on submarines. At the same time, he earned his GED through the United States Air Force Institute. ...THIS PART IS MISSING INFO...and then enrolled at UND. He graduated in 1962 with a degree in electrical engineering. Jodsaas worked for Control Data for 28 years before purchasing the company's semi-conductor division, VTC Inc. In 2000, Larry sold VTC to Lucent Technology, but retained the manufacturing portion of the business. A new company, PolarFab, was formed. PolarFab was a foundry to supply design processes and wafers to independent design companies. In July 2005, PolarFab was sold to Sanken, a Japanese company.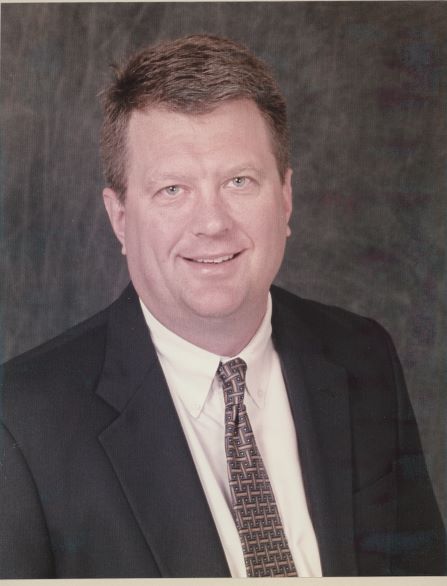 Scott Molander
The Simple Furniture Company & Hat World
A native of Crosby, North Dakota, Scott Molander, graduated from Dickinson State University in 1988. By 1995, he and a co-worker decided they should open their own business selling hats in malls. The company, Hat World, grew to over 500 stores before it was sold in 2004 for $177.4 million. Molander left the company following the sale and in 2005, launched his second company, The Simple Furniture Company. This company manufactures modern looking ready-to-assemble furniture through retail outlets and online. The furniture requires no screws or fasteners of any kind, and requires no tools to assemble. The furniture is manufactured using a high tech CNC router that manufactures within 1/1000th of an inch tolerances. The company targets young adults living in apartments, condos, and even dorm rooms. In addition to serving as Executive Chairman of The Simple Furniture Company, Molander has rejoined Hat World, Inc. as Director of leasing for Canada and airports for North America.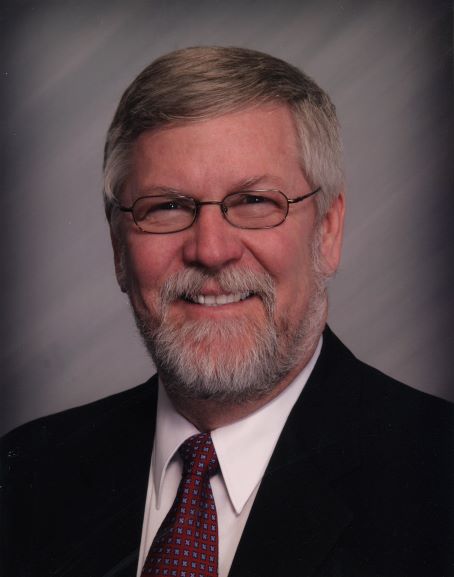 James D. Carlson
PRACS Institute, Ltd.
James Carlson grew up in a small Iowa town and came to North Dakota as a faculty member at NDSU in the College of Pharmacy. In 1983, Carlson co-founded PRACS Institute, Ltd. of fargo to scientifically compare and evaluate drug products. The company has since expanded to two new locations, one in East Grand Forks, Minnesota, and one in San Diego, California. The three locations have over 600 research beds and 13 study units which complete over 360 projects annually with 480 employees. In 2004, 12,000 people participated in those studies, being paid a total of nearly $12 million. PRACS Institute, Ltd. is known in the North American clinical research arena as the "gold standard."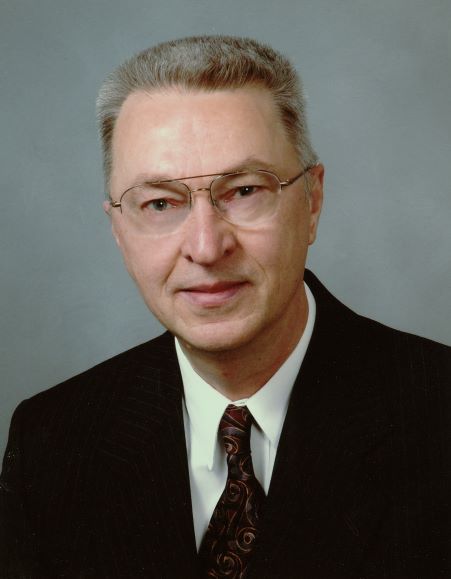 Ronald Bergan
Fargo Assembly Company
A graduate of NDSU, Ron Bergan and two partners purchased a wire harness company in 1975 that had just two employees. Only 10 years later, the company had grown to 40 employees, and Bergan bought out his two partners. in 1992, Bergan purchased a Pennsylvania wire harness company with five plants in three eastern states. Operated as a separate company, Fargo Assembly of PA employs 650 people. In 2004, sales, including the acquisitions, exceeded $100 million with 1,500 employees and 15 plants in 6 states. Seven of those plants and 700 of those employees are in North Dakota.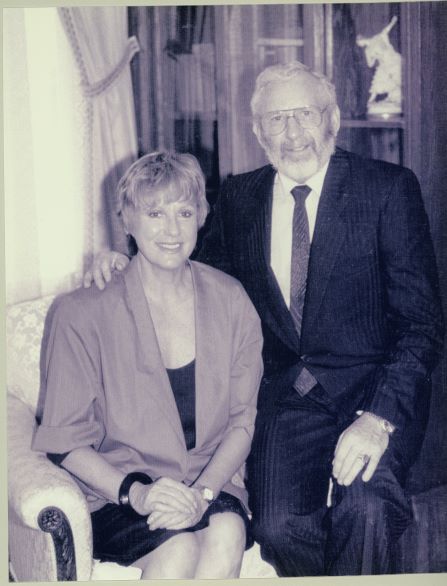 Marilyn and John Whitney
Gaymar Industries
Marilyn Whitney, along with her husband, John, founded Gaymar industries, which started out as a basement operation in Tonawanda, New York where they made placemats and book covers for the consumer market. The comany soon entered the growing field of healthcare products. Over 42 years, Marilyn and John grew the company into a high-tech company specializing in products for pressure ulcer temperature management, with sales of $50 million in 1997. In 1999, a year after John's death in the crash of a demonstration airplane, the company was sold. Marilyn is the lead investor and Chairman of the Board for Technology Applications Group, a magnesium coatings company in Grand Forks. Marilyn is a native of Kulm, North Dakota and a graduate of UND.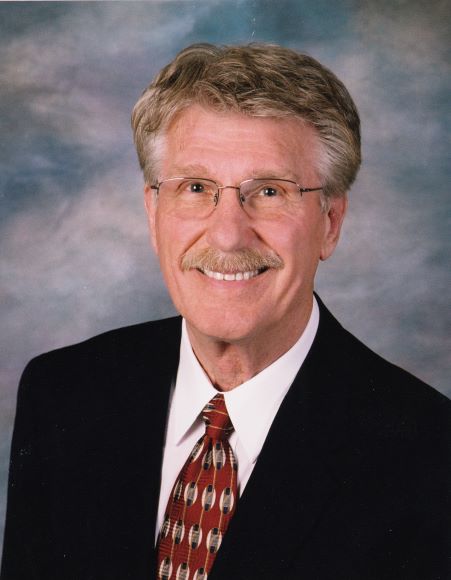 Eddie R. Fischer
Vista Paint & Fisher Flying Products
Born and raised in North Dakota, Eddie Fischer and a fellow North Dakotan founded Grove Paints in 1957. Originally a retail paint store, Grove soon grew to include the manufacturing of paints. The name of the company was changed to vista Paint in 1966. Fischer purchased his partner's ahre of the company in 1975 and has been sole owner of Vista Paint since that time. With 47 stores, 600 employees, and projected 2005 revenue of over $100 million, Vista Paint has evolved into a well-known and highly respected brand throughout California and Nevada. In 1981, Eddie Fischer purchased Fisher Flying Products, which distributes and sells ultra-light and experimental aircraft. By moving thise enterprise to his hometown of Edgeley, he helped strengthen the town's growing economy.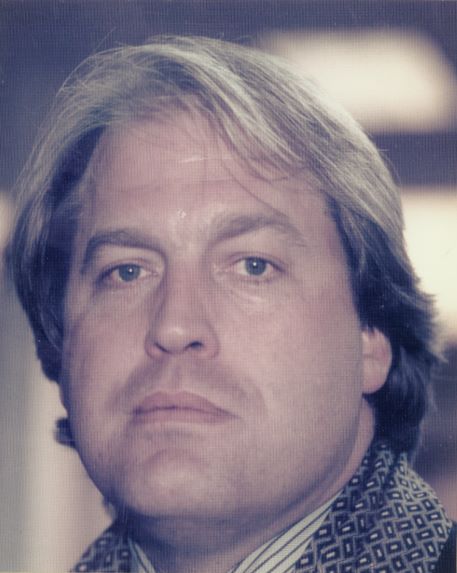 Wade A. Dokken
American Skandia, Inc.
Wade Dokken is the former President and CEO of American Skandia Inc., one of the fastest growing financial service companies in the Untied States, which was purchased by Prudential Financial in 2003 for approximately $40 billion for nearly 1 million investors. Dokken, a native of Towner, North Dakota, is also the author of the book "New Century, New Deal: How to Turn your Wages into Wealth through Social Security Choice." Dokken attended UND in the early 1980s and studied political science and journalism. Wade is married to Susi Dokken, and together they have three boys: Andrew, Chade, and Blake. After Wade engineered the sale of American Skanida to Prudential in mid 2003, Wade, Susi and the children packed this bags and traveled around the world for the next year.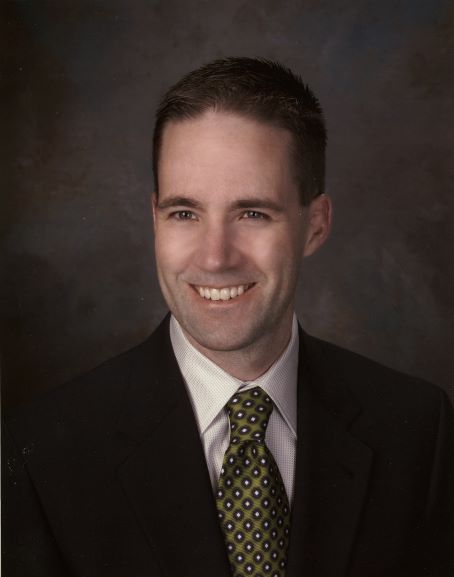 Michael Andrew Chambers
Aldevron, LLC
A native of Carrington, North Dakota, Michael Andrew Chambers earned Bachelor's Degrees in biotechnology and microbiology with a minor in chemistry in 1997 from NDSU. Student John Ballantyne from New Zealand co-founded aldevron, LLC in 1998. Aldevron is a prominent and rapidly growing biotechnology company which currently employs about 25 people. Chambers oversaw the acquisition of Genovac, a German biotech company. With an initial $2.5 million contract, the technology from the two companies was used to develop new vaccines for the US Department of Defense.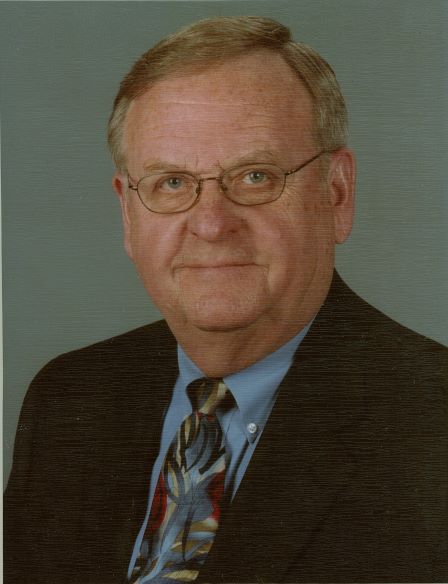 John E. Miller
Turtle Mountain Corporation
John Miller is President of Turtle Mountain Corporation, providing comprehensive contract electronics manufacturing solutions. Miller was the founder of the corporation in 1974. Since that time, Turtle Mountain Corporation has grown to ship over $1 million each week in products, and employs over 300 people, two-thirds of whom are members of the Turtle Mountain Tribe. Turtle Mountain Corporation became a wholly-owned subsidiary of Pemstar, Inc. in 2000. Miller graduated from NDSU in 1957 with a degree in engineering. He received the Alumni Achievement Award from NDSU in 1996.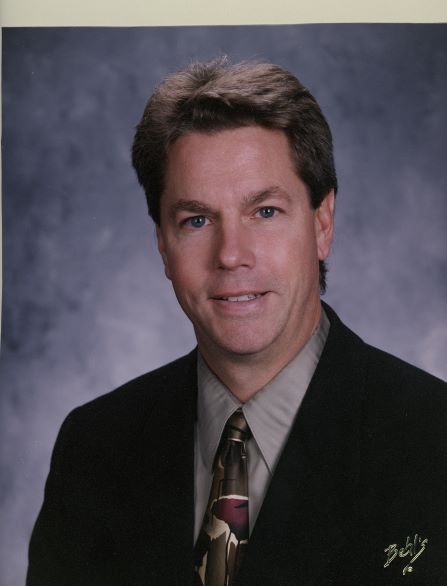 Randy R. Brown
Brown Corporations
Randy R. Brown is CEO and Owner of the Brown Corporations, which include AGSCO Inc., Capital Harvest Financing, Ag Depot Service Center, AgSupplier.com, Dakota Jet, Dakota Fusion, EnDyn, and others. Randy has beaten the odds in the consolidating agriculting sector by innovating and offering more services to his farming customers. He took over as president of AGSCO, Inc. in 1995 and became sole owner in 1998. Randy expanded the existing business of providing crop protection products and services to farmers to include warehousing and distribution for the agricultural industry nationwide. In addition, he introduced several new companies which enhanced AGSCO's business and provided more opportunities to agricultural producers. Together, the Brown Corporations employ over 250 people and produce sales revenue of over $100 million.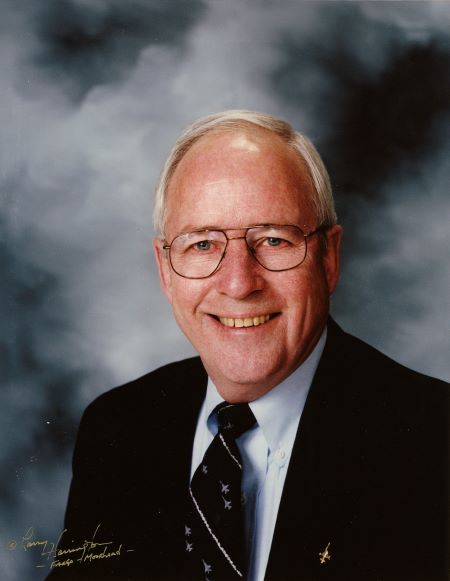 Thomas E. Kenville
Mid-America Aviation
Thomas E. Kenville, President and CEO of Mid-America Aviation of West Fargo, a company that specializes in overhaul and repair of accessory drive and dynamic drive components for military and civilian aircraft. Mid-America was formed in 1992 when Kenville and a group of investors purchased the assets of SMS Instruments of New York. Sales were projected to be $5 million in 2002. In 1999 they were selected as the SBA Region VII Prime Contractor of the Year and the Small Business Exporter of the Year in 2000. Kenville grew up in Grand Forks and graduated from UND in 1963.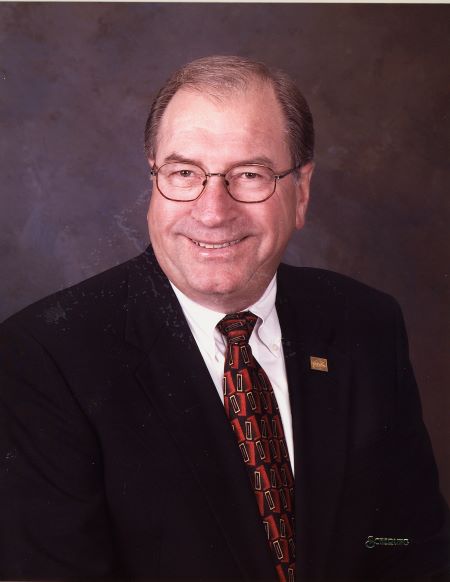 Darold D. Rath
Eide Bailly LLP
Darold Rath, Managing Partner/Chief Executive Officer Eide Bailly LLP, a Fargo consulting and accounting firm formed in 1998 by the merger of Eide Helmeke and Charles Bailly firms. Eide Bailly and its affiliated companies provide a full array of services, including tax, audit, accounting, employee benefits, human resources, integrated financial planning, technology solutions, fraud prevention, detection and investigation, and business- and industry-specific consulting services. Today, it is the 16th largest accounting firm, with 9 offices in 6 states. Eide Bailly dominates the midwest market between Minneapolis and Seattle. The firm, with 69 partners/principals, generated $62 million in revenue for 2002. Rath was born and raised in Pettibone, North Dakota. he graduated from UND in 1967.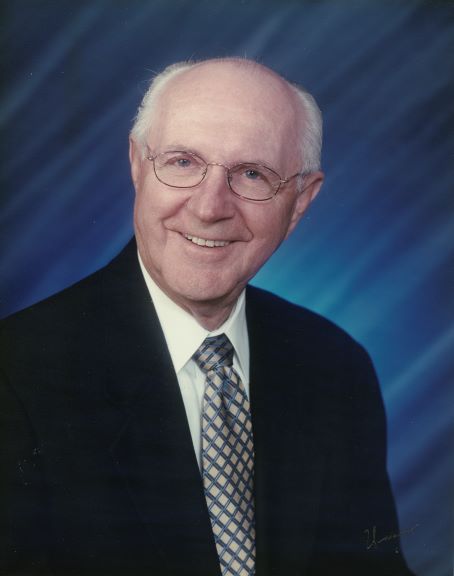 Norman C. Skalicky
Stearns Bank
Norm Skalicky purchased Stearns County Bank in Albany, Minnesota in 1965. Since then, Skalicky has added 5 rural banks in Minnesota and one in Arizona. Skalicky is also President of Stearns Financial, a nationwide leasing company, Stearns Agency, National Dispatch Insurance, S & D, Inc., and Skal-Kin, Inc., all located in the St. Cloud Area. Skalicky is recognized as an innovator in the banking industry, and his company has been recognized as one of the top-performing independent banks in the nation. Norm was born on a farm near Brocket, ND, attended high school in Lankin, ND and graduated from UND in 1955.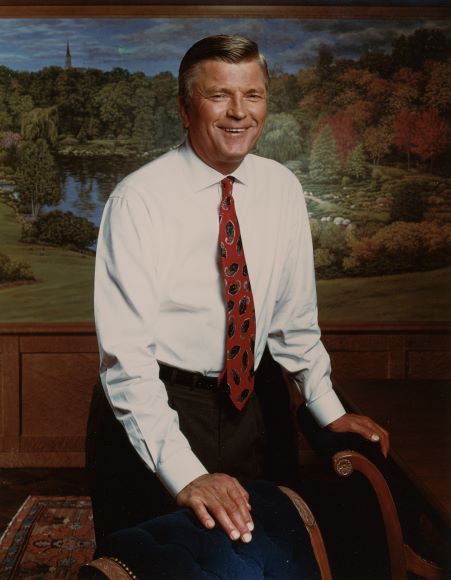 Richard S. Strong
Strong Financial Corporation
Richard S. Strong is the founder, Chairman, and Chief Investment Officer of Strong Financial Corporation, a financial services firm with offices in Wisconsin, Minnesota, Illinois, and Indiana. Strong Financial manages nearly $40 billion in assets for individuals, retirement plans, financial advisors, institutions, and foundations. Raised in Wahpeton, North Dakota, Dick was orphaned at age 17 and moved to Minnesota to live with relatives. Relying on the lessons of achievement he learned from his family, he went to college and graduate school and began his investment career in 1966. In 1974, Dick started R.S. Strong Capital Management, an independent entrepreneurial firm with a hands-on intensive approach to researching the companies in which it invests. In 1982, he launched his first two mutual funds. Since 1974, Strong Financial has grown into one of the country's largest independent financial services firms, employing over 1,500 associates.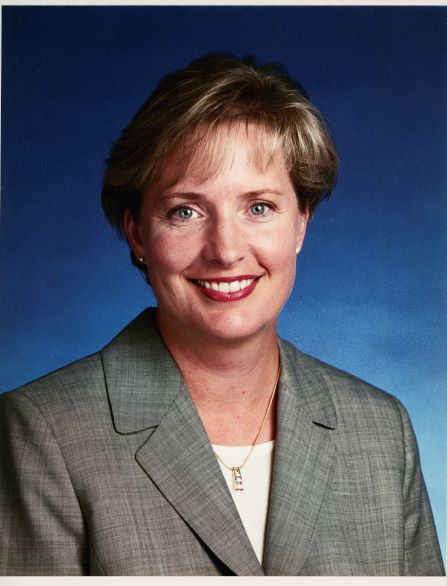 Sally Wold Smith
Buffalo Wild Wings International, Inc.
Sally Wold Smith, a Grand Forks, North Dakota native and UND graduate joined Buffalo Wild Wings as part-time Chief Financial Officer in 1994 to establish the company's accounting and finance departments. After helping the company weather a $1.8 million loss in 1995 and store closings in 1996, she was named President and CEO in 1996. One of the few female CEOs in the restaurant industry, Smith has overseen the growth of Buffalo Wild Wings Bar and Grill from a small regional restaurant chain to a national player through innovation and operating practices. In 2001, the company posted annual sales of more that $220 million and had over 160 locations in 26 states.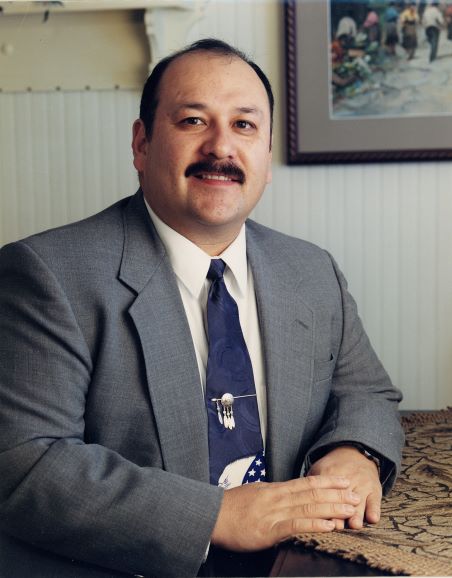 David "WhiteThunder" Trottier
Chiptronics, Inc.
David "WhiteThunder" Trottier, and enrolled member of the Standing Rock Sioux Tribe was born in Devils Lake, North Dakota and was educated at two Indian Mission Schools and at North Dakota public schools. He received his degree in English from Mayville State College in 1981. Trottier joined Chiptronics, Inc., a Dunseith, North Dakota supplier in 1992 and was named President only six months later. When Trottier joined Chiptronics in 1992, the company had annual sales of about $7 million. In less than ten years, company sales grew 570% to nearly $40 million in 2001. Chiptronics has been very innovative in setting up local warehousing and inventory management systems that have allowed the company to have high quality on-demand parts for its customers.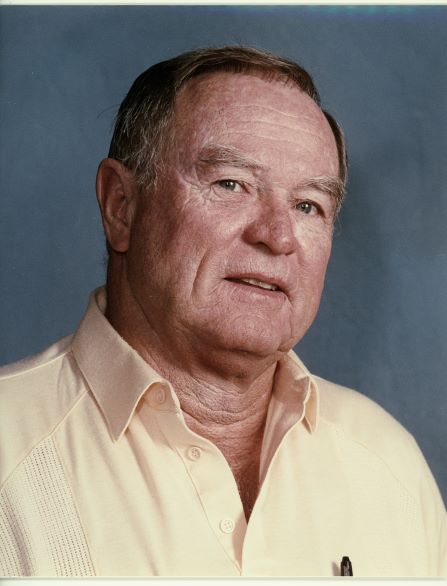 Ralph Engelstad
Imperial Palace, Las Vegas, NV
Ralph Engelstad came from humble beginnings in Theif River falls, MN. He worked from the time he was 12 years old, and worked his way through college at UND. Vowing to be a millionaire by the age of 30, Engelstad started a construction company in Grand Forks. He reached millionaire status at the age of 29. In 1959, he moved to Las Vegas to work year-round construction of FHA homes. He purchased a tract of land where the Thunderbird Airport now stands. With profits from the airport sale, Engelstad purchased Flamingo-Capri Motel on the Las Vegas strip, and acting as his own contractor, built the site into the Imperial Palace which opened in 1976. By 1999, the Imperial Palace was the largest privately owned hotel-casino, and the 16th largest hotel in the world. Engelstad introduced several firsts in the industry, including an on-site medical center for employees and gusts, the first drive through Race and Sports Book and the first to begin Airline Baggage Check-In service fro a hotel. Engelstad operates the Imperial Palace debt free which is highly unusual in such an enterprise. Engelstad is a quiet philanthropist to many causes. Engelstad Arena became one of the Top Ten gifts to Higher Education in America.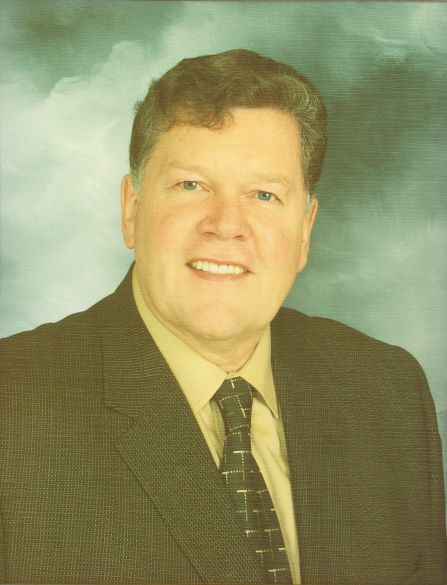 Michael Hofer
Global Electric MotorCars
Global Electric MotorCars of Fargo, started by Mike in 1997, became the market leader in the Neighborhood Electric Vehicle classification, the first new car classification given by the Department of Transportation since 1929. In November of 2000, GEM was sold to auto giant DaimlerChrysler and still operates in Fargo. GEM employs over 80 people and produces more that 5,000 vehicles a year with sales of $40 million. Hofer was also instrumental in the growth of Diagnostic Medical Systems, Inc., taking the company from $14 million in sales in 1985 to $50 million in 1996. Over this time, the company grew from 67 employees to 200 employees to become a U.S. leader in both capital equipment sales and mobile services, covering 13 states. In 1997, he started Imaging Solutions, Inc. that bases its business on the value of cloase relationships as cornerstones in the business of selling high-quality CT and MRI scanners and other diagnostic imaging equipment, as well as spearheading the development of outpatient diagnostic imaging centers.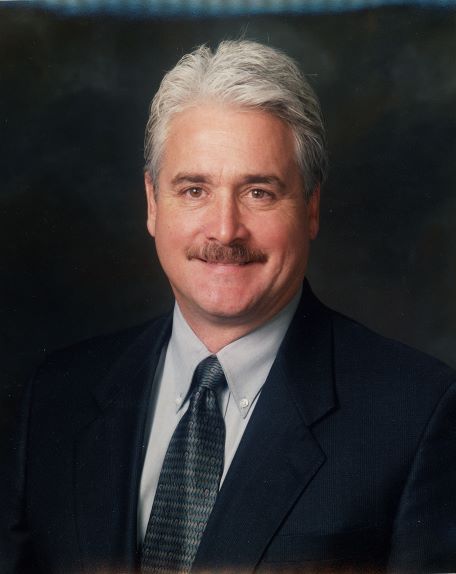 Patrick H. Sweeney
Weather Modification, Inc.
Patrick H. Sweeney has been the Presdient of Weather Modifications, Inc. (WMI) of Fargo since 1992. WMI is a worldwide leader in atmospheric research and cloud seeding. WMI conducts business in Europe, Asia, South America, North America and the Middle East. The company operates multiple meterological radars and more that 25 high performance aircraft staffed by experienced pilots, meteorologists, technicians and engineers on its atmospheric research and cloud seeding programs. In 1995, Mr. Sweeney formed WMI's sister company, Fargo Jet Center, Inc., a full service aviation company located at Fargo's Hector International Airport. In 1999, Mr. Sweeney formed Ice Crystal Engineering, LLC, which is the largest producer of cloud seeding pyrotechnics in the world. In 2000, Mr. Sweeney was instrumental in the development of Fargo Air Medicall LLC, a professional, on-demand, fixed wing air ambulance service for North Dakota, Minnesota, and the Upper Midwest.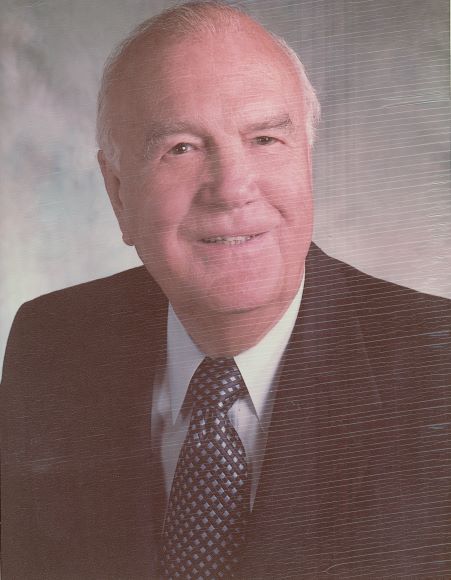 Marshall V. Noecker
Noecker Group
Marshall V. Noecker, aluminum entrepreneur, grew a small shop making aluminum windows to a portfolio of 13 manufacturing companies and 7 investment firms. During World Was II he worked with the wartime landing craft industry and realized that aluminum was the metal of the future. He developed the franchise program to sell tools to small manufacturing businesses around the world. He sold these franchises all their materials to make aluminum windows and doors and allied products. Noecker's companies expanded to include virtually every aluminum product market, including windows, doors, bus shelters, and Lionel train cars. Noecker's goal was always to increase his volume by 15% annually which he achieved. Noecker's companies boast annual sales of $60 million, and employ over 400 people, and account for more aluminum windows than any other company in the world. Born and raised in Sanborn, ND, Marshall received his accounting degree from the University of Minnesota. His first job was on Wall Street in New York City.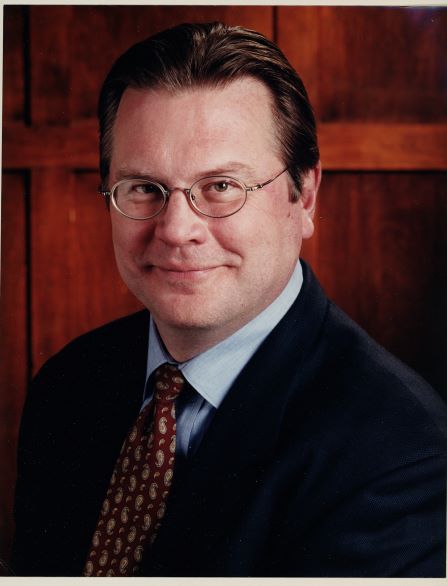 Mark O. Stutrud
Summit Brewing Company
Mark Stutrud launched Summit Brewing as a microbrewery in 1984 and built the first new brewery in the Twin Cities area in over 100 years when in 1995 he built his 58,000 square foot brewery with a capacity of 70,000 barrels per year. Summit Brewing became one of only 33 "regional" breweries producing more that 15,000 barrels in 1995. Summit brews in the traditional British style three beers year-round and four on a seasonal basis. Profitable since 1990, the company has enjoyed nearly a decade of double digit growth, ranging from 11% to 35%. Summit is one of the nation's leading regional brewers of specialty beer, and is the premier specialty brwer in the Upper Midwest. Stutrud is a native of Wahpeton and is a graduate of UND as well as the Siebel Institute of Technology in Chicago.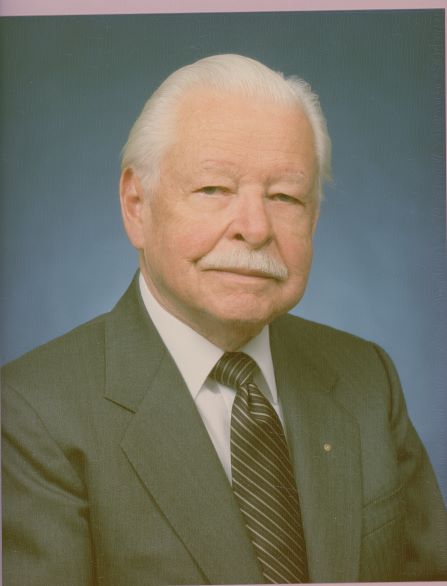 Stanley A. Moe
Daniel, Mann, Johnson and Mendenhall
Stanley A. Moe is one of the six partners and founder-shareholders of Daniel, Mann, Johnson and Mendenhall (DMJM), one of the world's largest architectural, planning and engineering firms. A leading pioneer in his profession, Moe expanded architecture and engineering services to an international scale, establishing more than two doze foreign operations around the world. Moe's talents are also firmly imprinted on the U.S. space programs, since he directed the design efforts of such space vehicles and systems as the Atlas, Jupiter, Thor, Titan I, the lunar excursion module and the space shuttle. Moe received the UND Sioux Award in 1985, and an honorary Doctor of Engineering degree from UND in 1993. He is a native of Ross, ND and lives in Los Angeles.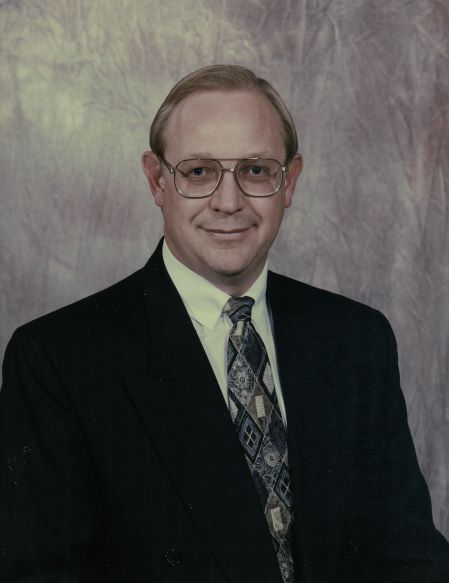 Tim Dodd
Dakota Grower's Pasta Company
Tim Dodd is the foremost authority on integrated pasta manufacturing. He was responsible for the design, construction and start-up of the Dakota Grower's plant and has continually used innovations to refine the manufacturing process. A Kansas native, Dodd has developed three pasta plants that are considered leaders in the field. Dodd quadrupled sales of Dakota Grower's pasta in four years, and built the company's clientele to include 30 supermarket chains and a number of restaurant chains. Dodd led the company to becoming the largest producer of non-branded pasta in the United States, and the third largest producer in the industry.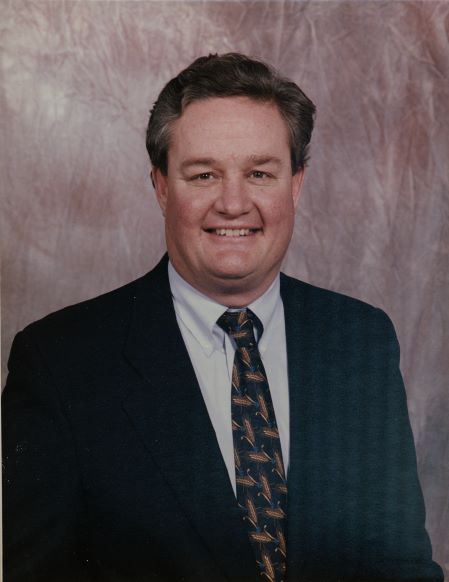 Jack Dalrymple
Dakota Grower's Pasta Company
Jack Dalrymple, a Casselton, ND durum grower and influential state legislator saw a changing market for pasta and recognized that the quality of pasta the general public was demanding could only be achieved through complete control and integration of the grain procurement, milling and manufacturing processes. Dalrymple also recognized that this could best be achieved through a grower-owned cooperative structure, ensuring a steady supply of the right kind of durum wheat. In its first five years of operation, Dakota Growers became the third largest producer of pasta in North America, employing 500 people with processing capacity of 470,000 million pounds of pasta a year and sales in excess of $150 million.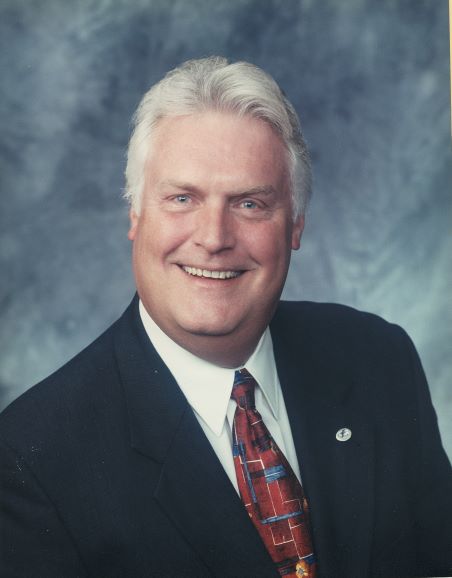 Donald R. Mengedoth
Community First Bankshares, Inc.
In 1986, when First Bank decided to divest 42 community banks in a five-state territory, Donal R. Mengedoth saw the potential of serving the smaller, m ostly rural markets. Mengedoth led a group of investors who acquired 21 of the banks in minnesota, North Dakota, and South Dakota. Beginning with 21 banks and $630 million in assets, Fargo-based Community First has grown under Mengedoth's leadership to become a $6 billion multi-bank holding company serving 154 communities in 11 states. It now employs 604 people in North Dakota alone. Community First's expansion strategy has been to grow through acquiring financial institutions in small and medium sized markets that are typically under-served or overlooked by other major banking organizations.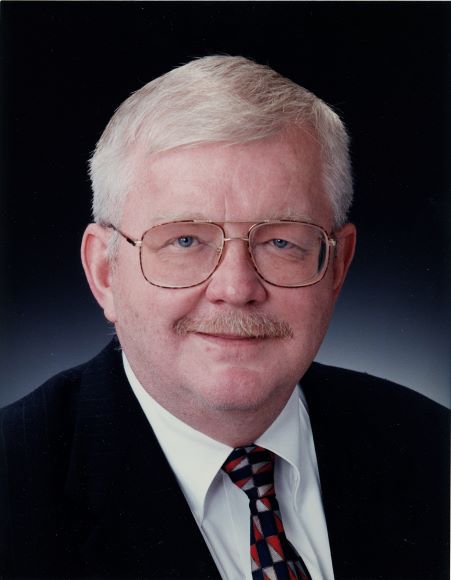 Dr. Richard J. Lee
RJ Lee Group, Inc.
A native of Berthold, North Dakota, and a UND graduate in physics, Richard J. Lee, Ph.D. purchased an analysis and consulting company with six employees in Monroeville, Pennsylvania in 1985. Through his leadership, RJ Lee Group, Inc. now employes a staff of over 120 professionals at five nationwide locations, providing contract research, analytical services and applications development in various fields of materials characterization. The company engages in all kinds of materials analyses and problem solving on behalf of an international client base. In the late 1980s, company scientists and engineers developed an innovative personal electron microscope which is now produced and sold by a new spin-off company, RJ Lee Instruments, Ltd., located in Trafford, Pennsylvania.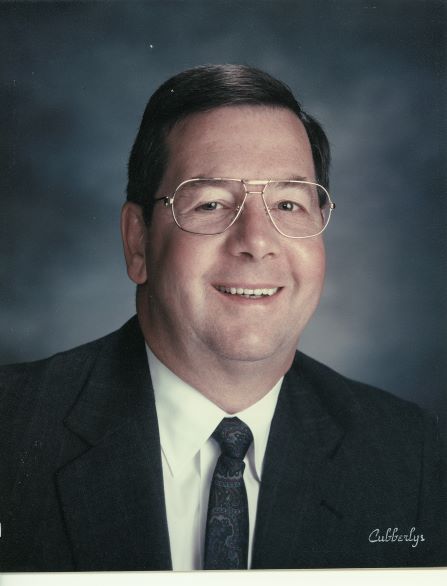 James H. Wallace
Cranel, Inc.
A native of Tokio, North Dakota, and graduate of NDSU, James H. Wallace founded Cranel, Incorporated in 1985 as a corporation to distribute high performance products in the computer peripheral area. Since Cranel's focus is on leading-edge, high technology products, the company continues to evaluate and focus on both market and technology changes of the future. Cranel, which now has 170 employees, is the fourth successful independent company started by Wallace, and is recognized as a solid competitor in the distribution and integration arenas. Prior to its inception, Wallace founded Microtech, Cascade Data, and REP Associates. In addition to owning successful businesses, Wallace devotes significant time, energy, and effort to helping and encouraging fellow entrepreneurs, those considering starting their own businesses, and other non-profit organizations.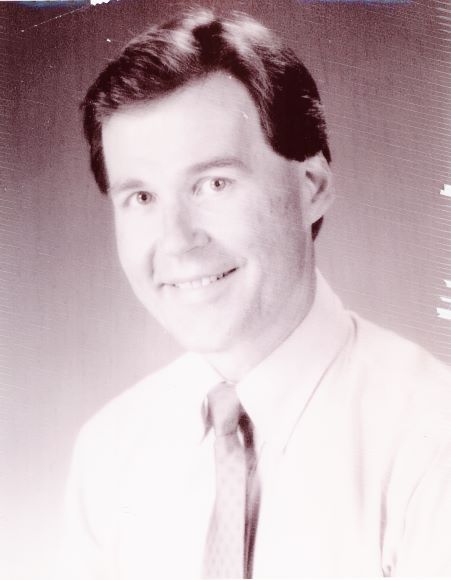 Howard A. Dahl
Concord, Inc.
Continuing a family tradition of creativity and innovation, Howard Dahl founded Concord, Inc, a manufacturer of conservation tillage farm equipment, in 1977 in Fargo. in 1981, the first Concord Air Drill was manufactured. Surviving the severe economic downturn in the ag machinery market of the 1980s, Concord emerged as a leader in seeders for wheat and small grains. concord was the first to manufacture an air drill with row-by-row packing and precision depth control, the first to put down fertilizer below the seed at the same time as planting, and the first to build a machine that changed seeding and fertilizing rates on the go. After the sale of Concord to Case Corp. in 1996, some of the retained technology was incorporated into Amity Technology, a leading manufacturer of the Concord Air Drill in Russia, Ukraine, Kazakhstan, and China.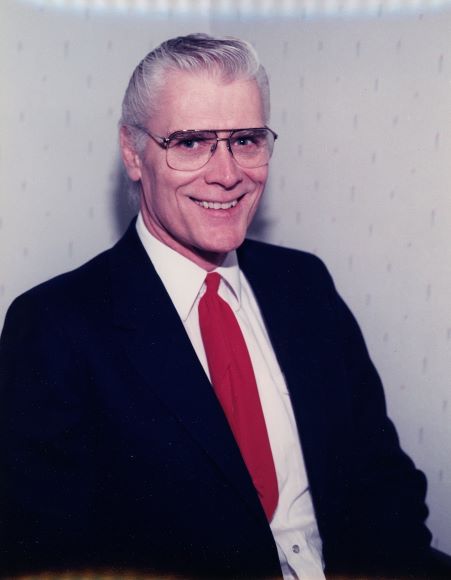 Wes Rydell
Rydell Chevrolet / Cartiva
After purchasing the Grand Forks Chevrolet dealershp from his father, Leonard, in 1976, Wes Rydell has expanded the Rydell organization to include nearly 30 automobile dealerships in seven states. The expansion of the organization has grown out of Wes' personal philosophy rather than the desire to simploy "get bigger." Taking great pleasure in promoting the success of his employees, each and every dealer in the organization used to work for Wes, or is an employee of former employees who are now owners. In 1995, Wes established Cartiva, a planned network of used car dealerships, based on the concept of enhancing the image of the used car business by taking better care of the customers. He believes giving the customers what they want, when they want it, is the key; profits and market share follow.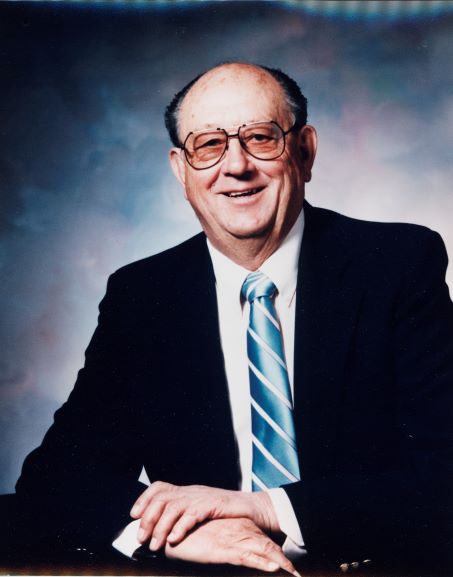 George Kuhlman
Acme Electric / Tool Crib of the North
George Kuhlman founded Acme Electronic Motor Inc. in 1948 in Grand Forks, North Dakota. Starting as a motor repair business in a 10-square-foot shop, the company is now a major tool and equipment distributor with five retail store locations: Grand Forks, Bismarck (1979), Fargo (1982), and Minot (1985), North Dakota and Duluth, Minnesota (1995). George's strong work ethic and emphasis on customer servcie attracted loyal customers. Many of the contractors who came to Grand Forks in the mid-1950s to build the Grand Forks Air Force Base relied on George and his company for their materials. Many of these contractors remain Tool Crib customers today, even though they live in other states and countries. Today, 200 employees handle hundreds of product lines and provide expert advice to customers throughout the world. Tool Crib also has one of the nation's largest woodworking and construction mail-order operations.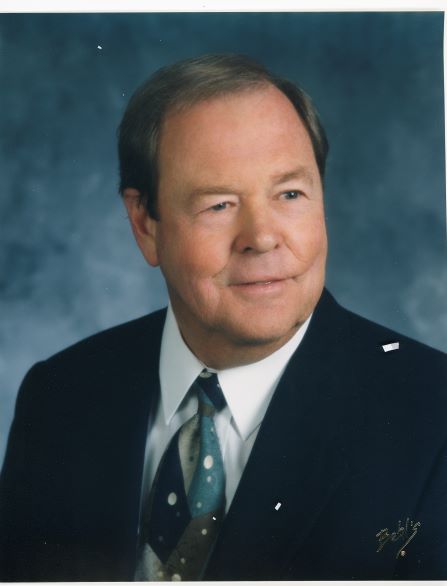 L. Russell Brown
AGSCO Inc.
Russ Brown joined the family business, AGSCO, in 1956. After three years at the Watertown, SD, branch, he returned to Grand Forks to become Sales Manager in 1961. He was named CEO and President in 1978, a position he held until 1995, when his son, Randy Brown, was named President and later CEO. Russ continues as Chairman of the Board, and his father, Larry, as Advisor. Under Russ' leadership, AGSCO expanded tremendously and earned a national reputation as an innovator in the use of seed treatments, herbicides, insecticides, adjuvants, and chemical application equipment.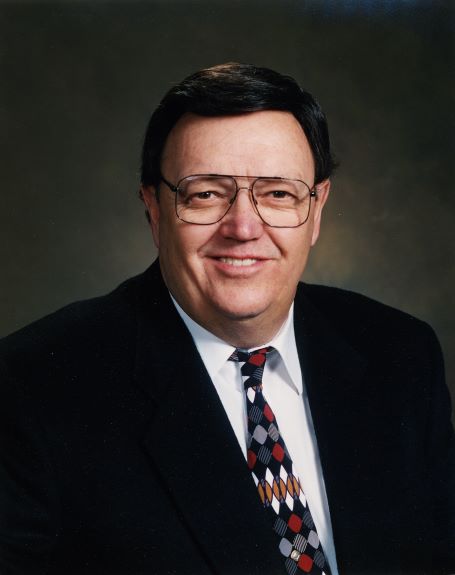 Gerald W. Beyers
ABC Seamless
Starting as a home-based business in 1973, Gerald "Jerry" Beyers turned ABC Seamless and Construction into the ABC Seamless Siding Corp., North Dakota's first franchisor and the world's largest seamless siding company. ABC Seamless has more than 250 employees in its fargo and branch offices, and the franchises, spread across 38 states, employ 3,000. More than 200,000 homeowners have been served by ABC Seamless which is consistently rated among the top franchises in the country. Success magazine rated the company 6th in its Franchise Gold 100.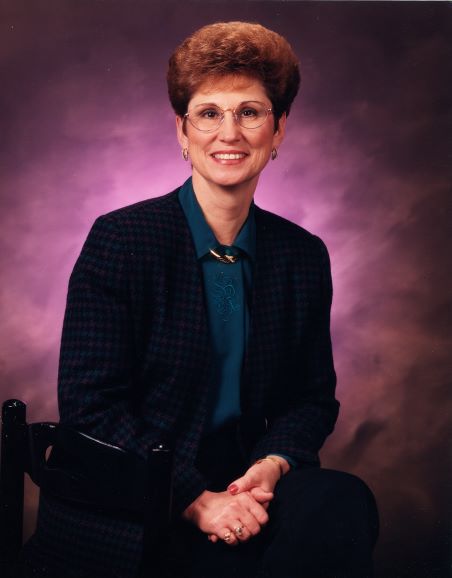 Darlene Jackson-Hanson
Fisher Flying Products
Darlene Jackson-Hanson is the President and CEO of Fisher Flying Products and President, CEO, and Owner of Jackson Mfg. of Edgeley, North Dakota. Fisher Flying Products is North Dakota's only light aircraft kit manufacturer and a leader nationally in the number of models available. Their R-80 Tiger Moth and the Dakota hawk won "Best of Show" awards at Oshkosh '94, the international fly-in convention. Their bi-wing model, the "Classic," has won "Champion" awards for 1991, 1992, and 1993. The company is one of the largest in sales in competition with 60 other companies offering 500 models.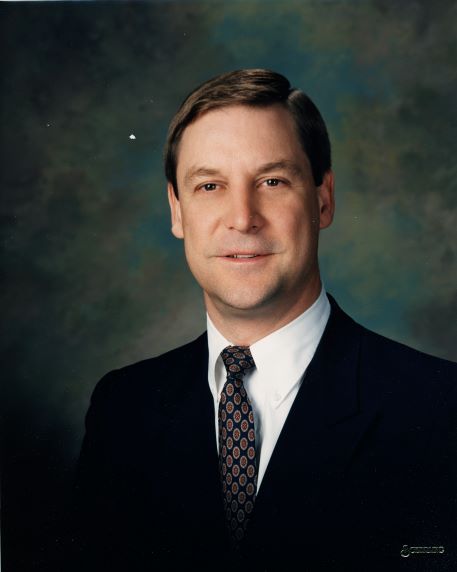 Barry Batcheller
Phoenix International
Barry Batcheller is the founding president of Phoenix International Corp. of Fargo, which has an international reputation for quality electronic design and manufacturing. Phoenix supplies electronic instrumentation, control systems, sensors, and other devices to more than a dozen North American manufacturers and five in Europe. Starting with three employees in 1987, Phoenix has grown to over 450 people. Sales have doubled every year since 1990. Batcheller holds 17 patents on control and instrumentation products and has authored numerous papers on the use of electronics in agriculture.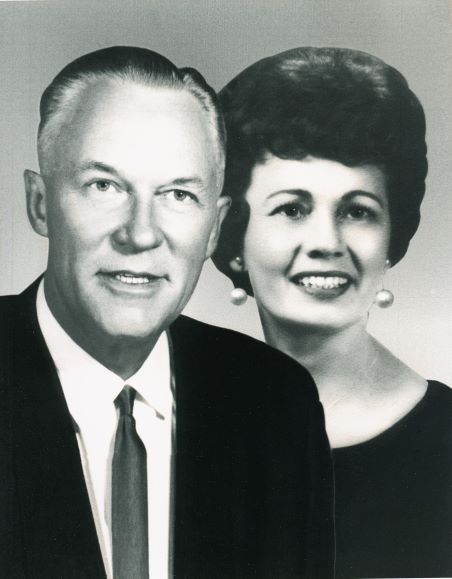 Bob and Jean Klesau
Home of Economy, Discount Store Originator
M.W. (Bob) and Jean Klesau founded Home of Economy in 1939, selling tires, batteries, and a few auto supplies. A year later, they branched out into sporting goods, furniture, and applicances. After WWII, Klesau originated the discount store concept by indentifying farmers to qualify as "fleet" operators. Mid-States Distributing Co. was formed in 1952; Bob served as President for four years of this unique buying partnership, which includes 64 independent retailers with 475 discount store locations. Jean became President of Home of Economy in 1970. Under her leadership, the five stores thrive in a very competitive rural market, remaining the largest independently-owned retailer in the Midwest.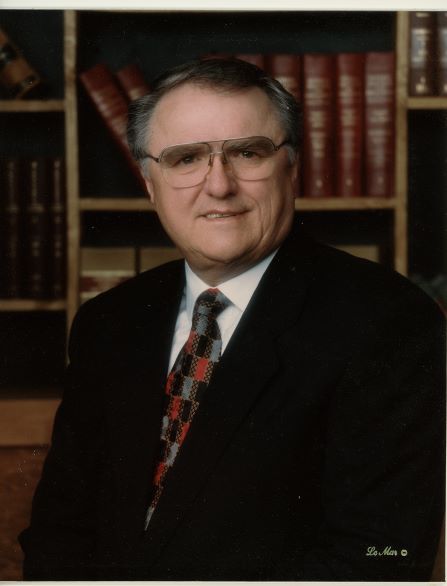 Edward F. Shorma
Wahpeton Canvas: PrimeWood, PrimeBoard
Ed Shorma bought a shoe repar shop in 1953 and turned it into one of the state's largest manufacturers, Wahpeton Canvas Company®. He later formed six more companies, including PrimeWood, Inc.®, which was the first U.S. manufacturer to produce veneer-wrapped wood products. Company-developed technology has made it an international leader in the industry. Mr. Shorma's companies manufacture products made of fabric, rubber, metal, wood, and plastic to sell to U.S. and international markets. PrimeBoard®, a $15 million company, was launched to manufactured WheatBoard®, a particle board made of wheat straw. It is the first plant of its kind in the world. Shorma's companies employ over a thousand people.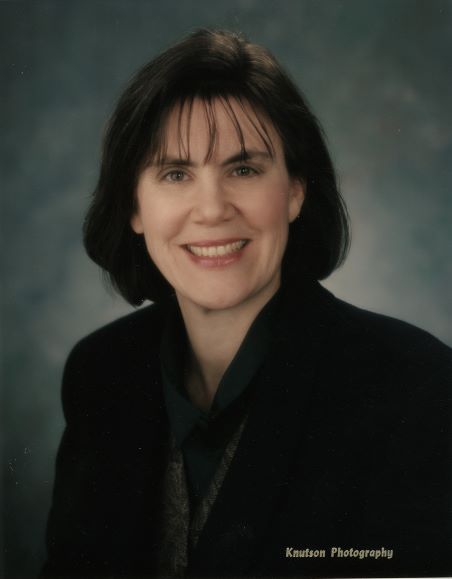 Judith Ekberg Johnson
Meyer Broadcasting
Judy Johnson is President and CEO of Meyer Broadcasting Company of Bismarck, and under her leadership, Meyer Broadcasting has become a national industry leader in automated telecasting, using custom-designed computer applications. Meyer Broadcasting has long dominated the electronic media in western North Dakota and purchased KTHI-TV in 1995, renamed KVLY. As a parter in Pentor Communications, Johnson was the first American woman to own a business in post-Communicst Poland. Pentor Communications is a media conglomerate in Warsaw, employing 200 people.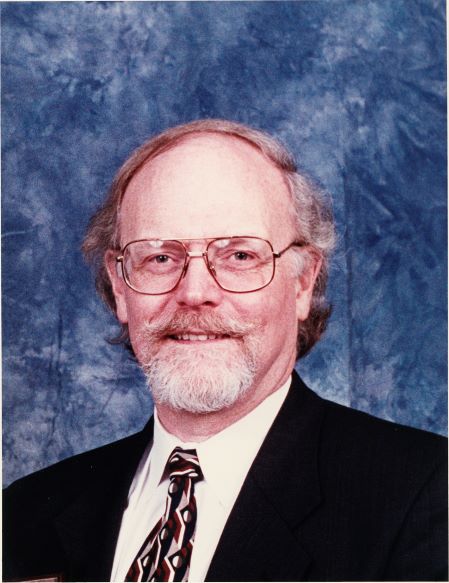 Gerald Groenewold
Energy and Environmental Research Center
Gerry Groenewold became Director of the UND Energy and Environmental Research Center in 1987. Under his leadership, the EERC has grown from $6 million in annual research contracts to over $21 million in 1996. EERC is the world's largest low-rank coal research center and the leader in lignite coal and groundwater research. North Dakota's largest research entity, with a staff of 260, EERC offers technical solutions to energy and environmental problems.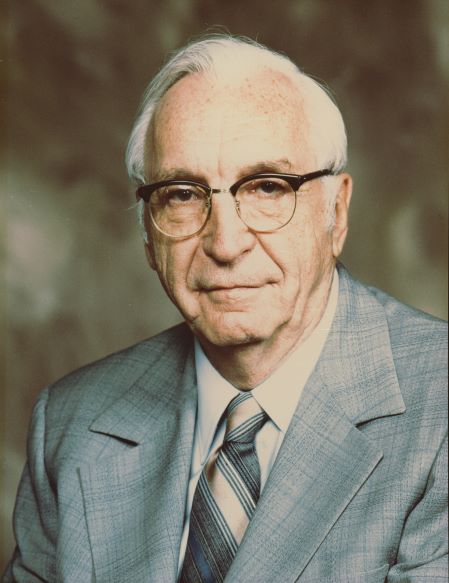 James L. Grahl
Basin Electric Power Cooperative
James Grahl became the first employee and general manager fo Basin Electric Power Cooperative in 1962. Under 24 years of his leadership, Basin grew to be the largest power supply cooperative in the nation, serving 128 rural electrical systems in eight Plains states, which in turn provide service to more than 1.2 million rural residents. Basin pioneered the use of lignite coal on a large-scale basis, building a generating station which was three times larger than any other. They pioneered mined-land reclamation laws, studies in dry-scrubbing technology for sulfur dioxide removal, and the use of economic and environmental impacts for large construction projects. Grahl retired from Basin in 1985.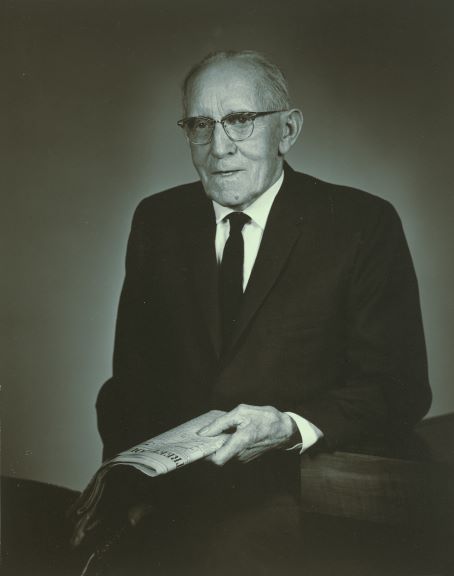 Rev. August Hoeger
Good Samaritan Society
The Reverend August Hoeger founded the Good Samaritan Society in 1922 in Arthur, North Dakota. Responding to the needs of a child crippled with polio, $2,000 more was raised than was needed, and the extra funds were used to help other individuals. In 1929, a home for "old folks" was opened in Fargo, and by 1940, expansion had taken the Good Samaritan Society into 27 communities in 10 states. The Society had grown to 150 facilities caring for 12,000 residents when Hoeger died in 1970 at age 85. Today, the GSS owns and operates 240 facilities in 26 states, caring for 28,000 residents. Two sons, August and John Hoeger, and a grandson, Mark Jerstad, followed Rev. Hoeger as President.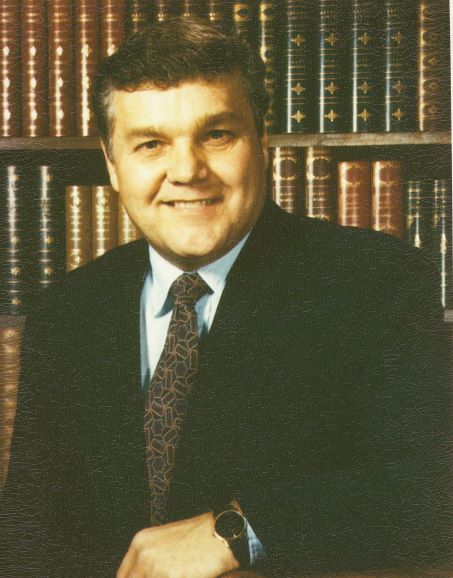 Gary Tharaldson
Tharaldson Enterprises
Gary Tharaldson's Fargo-based company, Tharaldson Enterprises, is the largest developer of new motels in the U.S. Today, his company owns and operates 225 motel properties in 21 states, including 13 in North Dakota. Carving out a market niche, Tharaldson's motels fall into the "economy luxury" category and are locate din mid-size university cities. Hotel and Resort Industry magazine called him "the entrepreneurial and financial guru for the U.S. motel development and management industry." Room sales will exceed $190 million in 1996 with a 74% occupancy rate.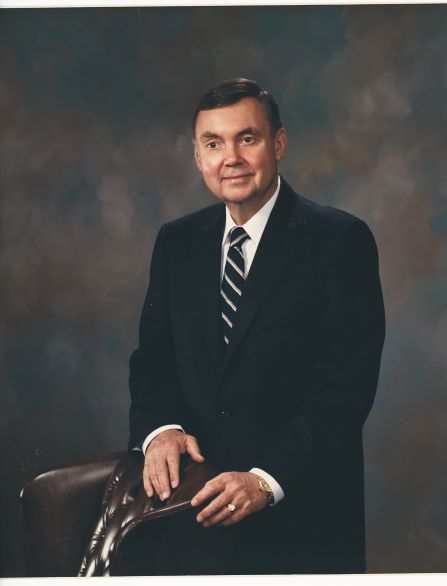 Robert Spolum
Melroe Company
Bob Spolum joined the Melroe Company in 1963 as Controller; sales at that time were $4 million. When he was named Executive Vice President in 1969, sales had increased to $25 million. In 1992, sales of the Bobcat® skid-steer loader totaled $500 million per year, outselling the nearest competitor two to one. All of the Bobcats sold worldwide are manufactured in Gwinner and Bismarck, North Dakota. Fortune magazine has twice named the Bobcat one of "America's Top 100 Products." Melroe is now owned by the Ingersoll-Rand Company and employs 1,500 people. spolum retired as President and Chairman of the Board of Melroe in 1992, and was awarded an honorary Doctor of Laws degree from North Dakota State University in 1995.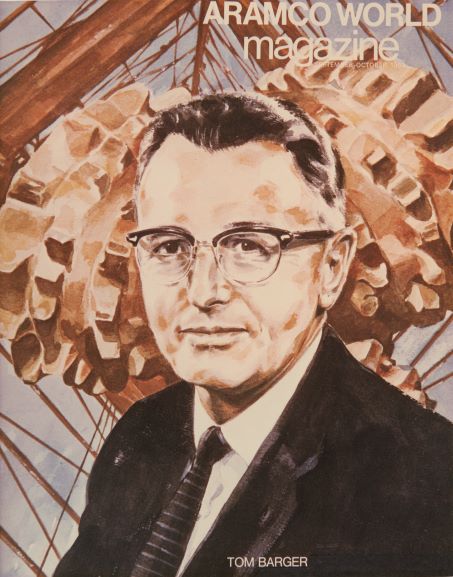 Thomas C. Barger
ARAMCO
Tom Barger went to Saudi Arabia in 1937 to help explore for oil, and he stayed there for 32 years. He helped to build the Arabian American Oil Co. (ARAMCO) into a world-class oil-producing venture. Named President in 1959, under his leadership ARAMCO grew to be the largest oil producer in the free world and the first company to produce more than one billion barrels of oil in a year. Profits were among the highest of any major company. An authority and scholar on the Middle east, he promoted social and educational projects for the Saudis. A native of Linton, and a 1931 graduate of UND, Barger retired as Chairman in 1969.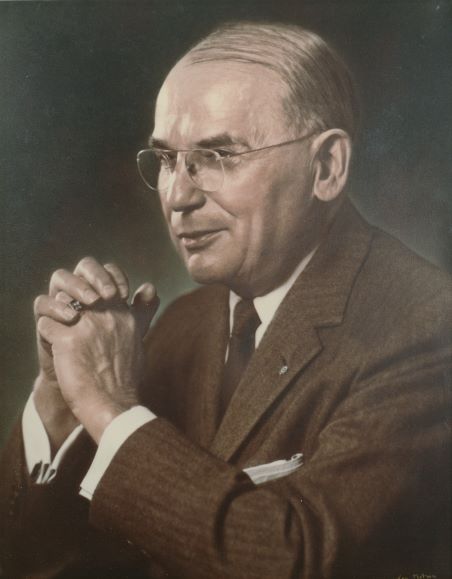 Herman Stern
Straus Clothing - GNDA
Herman Stern emigrated from Germany at 16 years of age to work for his cousin, M.G. Struas, in Casselton. The Straus Clothing store was founded in 1879. Stern moved to Valley City in 1911 for Straus, which later branched out to six stores across the state. stern was the founder of many organizations including the Greater North Dakota Association (GNDA) in 1925, the North Dakota Winter Show in 1938, and the North Dakota Automobile club (AAA) in 1940. In the 1930s he sponsored over 120 Jewish refugees fleeing Nazi Germany.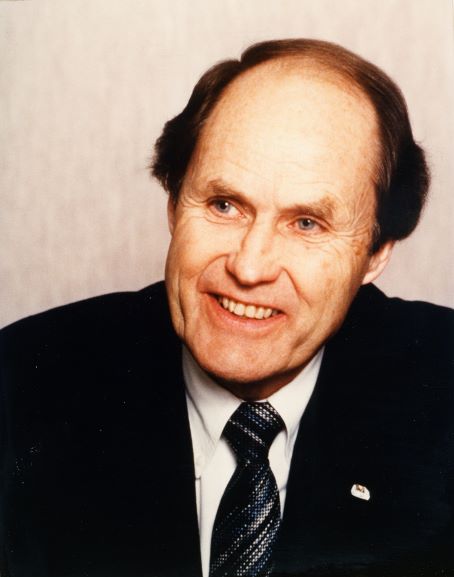 Norman M. Jones
Metropolitan Federal
Norman Jones began his career at Metropolitan Federal in 1952 and was named President in 1967. At that time, Metropolitan's assets were $57.5 million and its branches were limited to the Red River Valley. By 1990, it was one of the largest institutions of its kind with assets of $4.3 billion and a financial performance that ranked in the nation's top ten. It was the first North Dakota company to be named on the Fortune 500 list. Jones was named Chairman of the Board in 1983 and led the company's conversion from a mutual to a stock thrift. Among Metropolitan's innovations were the acquisition of Edina Realty, Minnesota's largest home seller, and the acquisition of seven insolvent thrifts. Metropolitan was acquired by the First Bank System in 1995, at which time Metropolitan had assets of over $8 billion.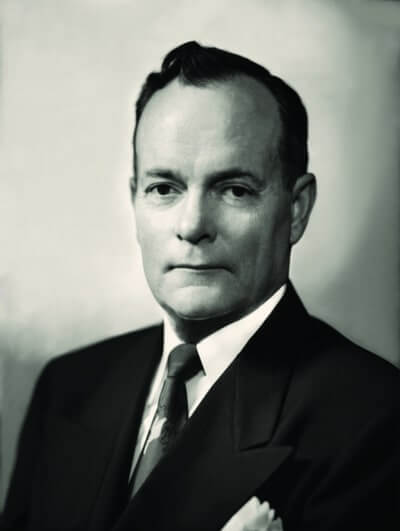 Thomas W. Leach
Oil Pioneer
Thomas W. Leach, a surface geologist, did more than anyone to persuade the major oil companies to explore for oil in the Williston basin. He predicted oil would be discovered on his first visit to North Dakota in 1928. He established an office in Bismarck in 1936, and spent 15 years proving the skeptics wrong. Amerada Oil brought in the Clarence Iverson well near Tioga in 1951 with Leach's encouragement and leasing. he formed North American Royalties in 1952 to consolidate his lease holdings, which went public in 1953, and in 1957 it was the first North Dakota company listed on the American Stock exchange. Leach and his partners held 4 million of the 30 million acres under lease, making him the largest operator in the state.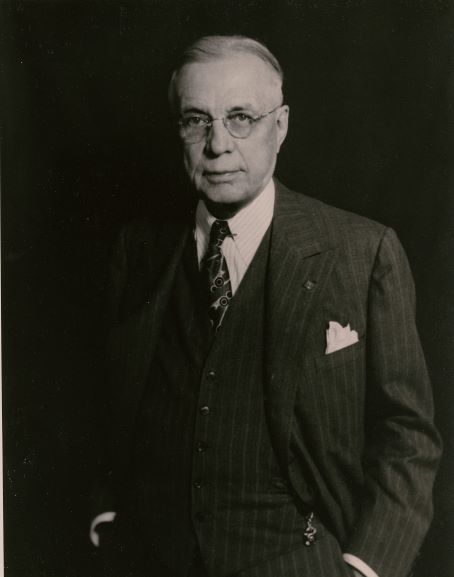 Rolland M. Heskett
Montana Dakota Utilities
Interested in electricity since his boyhood in Ohio, R.M. Heskett earned an electrical engineering degre ein 1902 from the Armour Institute of Technology in Chicago. Beginning in 1913, he built the Chisholm Electric Company in the Mesabi Iron Range of Minnesota, which he sold in 1923 with plans to retire early. In 1924, he and a few investors began buying electric companies in Montana and the Dakotas. They diversified through natural gas pipelines, oil production, and lignite coal mining, thus forming the company which would become Montana Dakota Utilities. In 1948, MDU became the first North Dakota company to be listed on the New York Stock Exchange. Heskett served as president of MDU until 1954, but continued to serve as chairman until 1964 when he retired at the age of 93.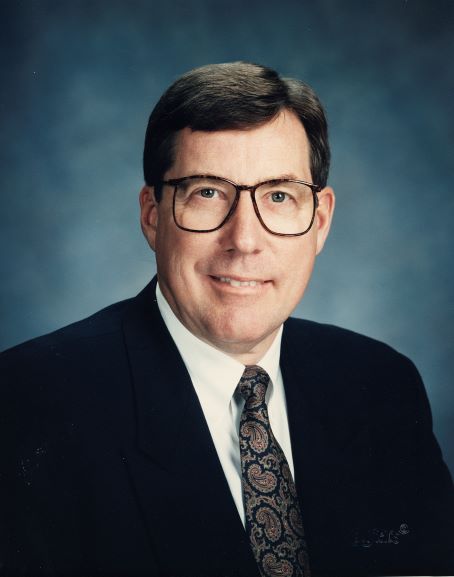 John D. Odegard
UND Aerospace
John Odegard, Dean of the UND Center for Aerospace Sciences, and President of the non-profit UND Aerospace Foundation, is a native of Minot, ND. In 1968, Odegard pioneered UND's aviation program with one other faculty member and a pair of aircraft financed by the University's Alumni Foundation. Under his leadership, the college has grown to become one of the nation's most widely respected aerospace education programs, and a leader in atmospheric research. Beginning with only 12 students, enrollment is now over 1,400. The center's flight training facility is the largest of its kind in North America. Odegard's reputation for leadership has earned him industry respect and numerous rewards.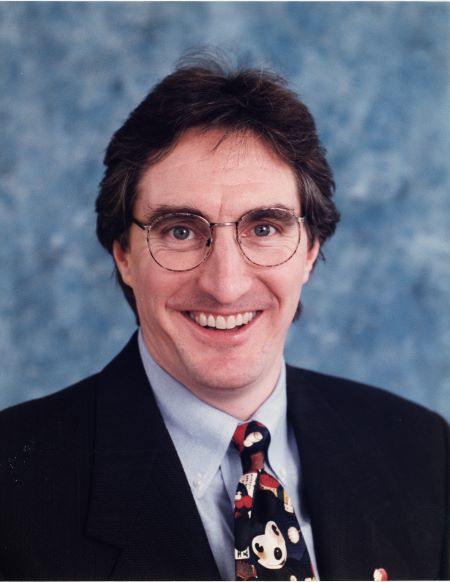 Douglas Burgum
Great Plains Software
Douglas Burgum, a native of Arthur, ND, is Chairman and CEO of Great Plains Software, a developer, manufacturer, and marketer of accounting and financial mangement software. Industry research ranks Great Plains #1 in accounting software for the smal to medium-sized market, and Burgum was named one of "The Top 100 Most Influential People in Accounting" in 1996. Their success is attributed in part to providing customers with superior service; their guaranteed one-hour response time to technical calls was the first in an industry where a one- to two-day response time was customary. Founded in 1981, GPS has grown to 530 employees and over 3,500 value-added resellers, consultants and independent software vendors worldwide. Company culture promotes motivation, creativity, and team-orientation.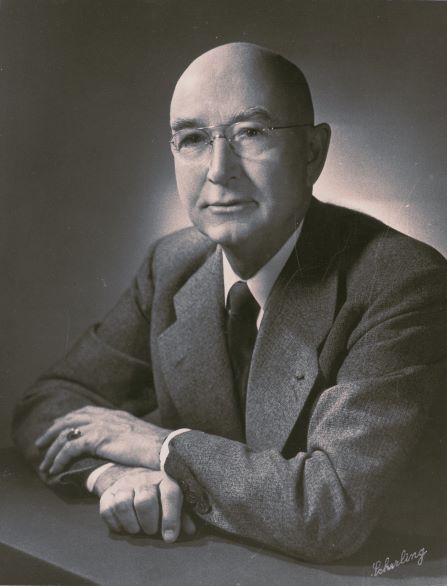 C. Earl Branick
Branick Industries
C. Earl Branick founded Branick Industries of Fargo in 1917 after working for Firestone and B. F. Goodrich. A Dickinson, ND, native, Branick was the holder of 160 patents and manufactured over 35 different types of tire-handling equipment. He was North Dakota's first international marketer of manufactured products. The company was sold to Applied Power, Inc. of Milwaukee in 1968. Branick remained active in a consulting and development capacity until his death in 1977.