About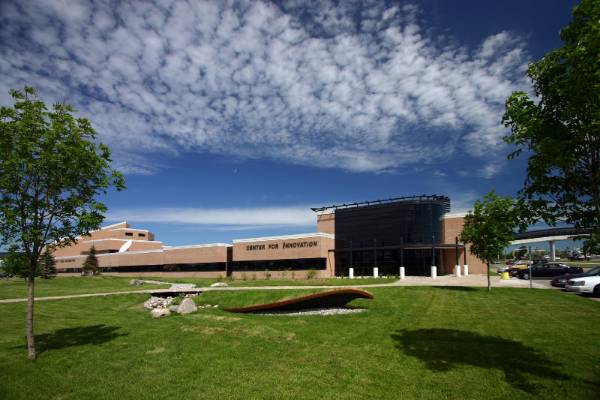 In partnership with the SBA, VBOC equips Veterans, active duty service members, and their families with the resources needed to help them start, purchase, or grow their businesses. VBOC of the Dakotas serves the states of North Dakota and South Dakota. The main office is located in the Center for Innovation, Ina Mae Rude Entrepreneur Center on the University of North Dakota Campus.
Meet the Staff
Wendy Klug is the program manager for the Veterans Business Outreach Center of the Dakotas which serves both North Dakota and South Dakota. She provides entrepreneurial focused training workshops both on and off installations that teach key concepts for starting, running, and operating a small business. Wendy also provides no-cost advising, webinars, and subject specific workshops tailored around a community or client's interests and needs. She specializes in creating workshops and events that are interesting, upbeat, and filled with vital information. Wendy has a creative knack that allows her to assist with marketing, social media, and other business aspects that involve creative thinking. She brings 15 plus years of teaching, over 10 years of small business ownership, and more than 5 years of small business consulting to this program. Klug holds a Bachelor of Science in Interdisciplinary Studies and a Bachelor of Science in Education from the University of North Dakota.


Kim Jung is the Program Advisor for VBOC. He is passionate about helping the next generation of small business owners. Kim brings diversity and breadth to the team with his professional experience which includes: 5 years as a naval officer, 5 years as an Army Chaplain, 3 years as a small ag business owner; 13 years as a general engineer (e.g., telecommunications, electrical nuclear, agricultural, and construction) and 6 years as a professor teaching college-level English (overseas and stateside). Besides speaking a native New Yorker dialect, he also speaks Cantonese, Putonghua, Korean, Vietnamese along with a touch of Spanish and Arabic. Jung holds a BS in Electrical Engineering and three Masters degrees - Agricultural Engineering, Divinity and English.
Network Partners
VBOC of the Dakotas is part of UND's Center for Business Engagement and Development which also hosts the ND SBDC and ND PTAC programs through the Nistler College of Business and Public Administration.
Funding through the SBA also brings in resource partners ND WBC and SCORE.