About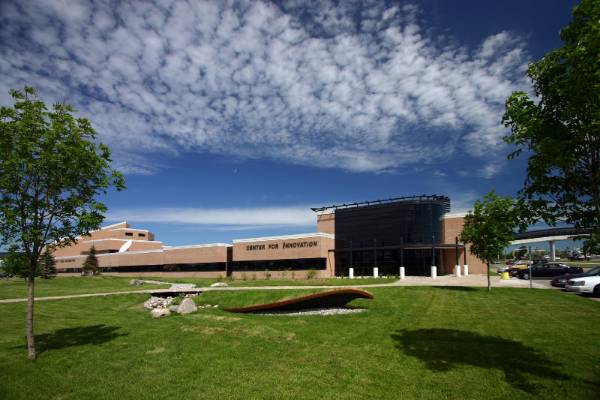 In partnership with the SBA, VBOC equips veteran and active duty service members and their families with the resources to help them start, purchase, or grow their businesses. VBOC of the Dakotas serves the states of North Dakota and South Dakota. The main office is located in the Center for Innovation, Ina Mae Rude Entrepreneur Center on the University of North Dakota Campus.
Meet the Staff
Wendy Klug is the program manager for the Veterans Business
Outreach Center of the Dakotas that serves both North Dakota and South
Dakota. She provides entrepreneurial focused training workshops both on and
off installations that teach key concepts to starting, running, and operating a
small business. Wendy also provides no-cost advising, webinars, and subject
specific workshops tailored around a community or client's interests and
needs. She specializes in creating workshops and events that are interesting,
upbeat, and filled with vital information. Wendy has a creative knack that
allows her to assist with marketing, social media, and other business aspects
that involve creative thinking. She brings 15 plus years of teaching, over 10
years of small business ownership with more than 5 years of small business
consulting to this program. Klug holds a Bachelor of Science in
Interdisciplinary Studies and a Bachelor of Science in Education from the
University of North Dakota.


Marnie Schuschke is the VBOC of the Dakotas operations coordinator.
Bringing 10 years of experience from the advertising industry, she specializes
in marketing and supporting the program across our coverage area.
Schuschke has several years of experience in a range of other industries -
custom wood flooring and insurance to imports and property management
- as well as an Honors Program Bachelor of Science degree in Business
Administration and Management from Bemidji State University.
Andrea Bakeberg serves as the South Dakota consultant for VBOC of the
Dakotas. She is a graduate of Black Hills State University with a degree in
business administration and an emphasis in marketing. She followed that up
with an MBA in applied management. In addition to being actively involved on
various boards in her community, she received the 2019 Young Professional
of the Year award from the Spearfish Area Chamber of Commerce. She also
works as the assistant director for the South Dakota Center for Enterprise
Opportunity.