Earning a Degree while in the Military
A few years ago, Lt. Col. Ryan Menath of the U.S. Air Force was piloting his KC-10 tanker over Afghanistan, and he was thinking about war. The Revolutionary War.
That kicked off an academic career for Menath that resulted in earning his Doctor of Arts in history from the University of North Dakota. He earned the degree while serving full time in the Air Force. He requested to be stationed in Grand Forks after an officer recommended the doctoral program offered by the UND history department.
"This was a great experience," Menath said. "The faculty are amazing to work with. I came in with a specific military mindset. The faculty took that and showed me the civilian environment and exposed me to new authors and scholars who formed a more holistic picture. I don't think I could get that anywhere else."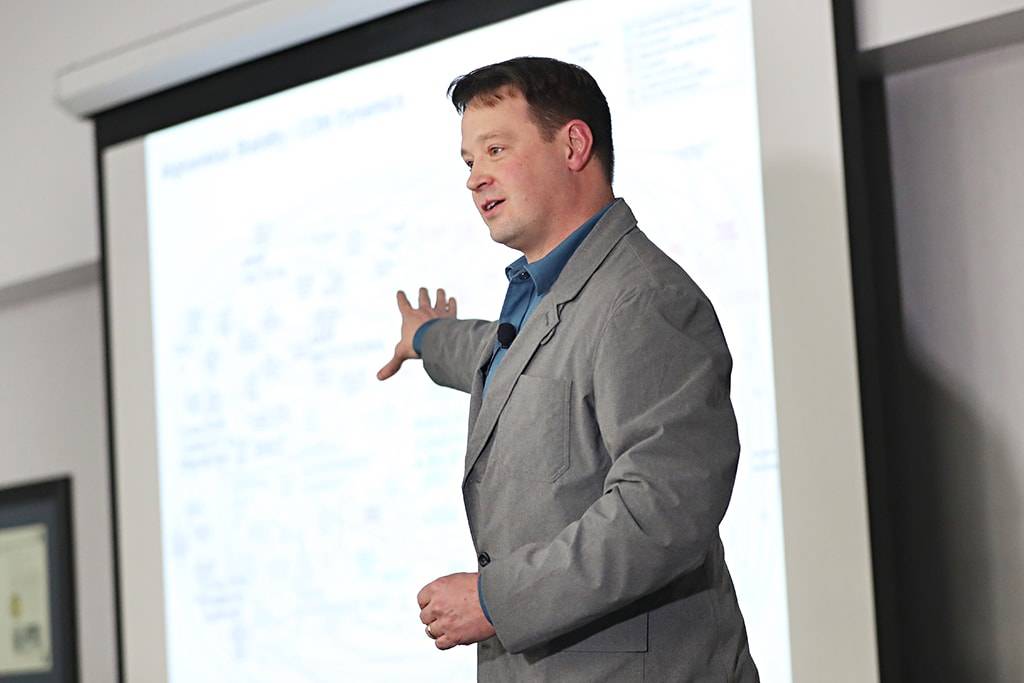 While at UND, Menath focused his research and teaching on military history. He created and taught a unique class for cadets based on gaming and forcing students to make on-the-spot tactical, operational and strategic decisions in the context of the Revolutionary War.
"The Air Force largely focuses on history in the post-flight era," Menath said. "There is an idea that technology fixes everything. But warfare is a uniquely human problem. Technology is a good tool, but it's not the end-all and be-all of air power. It's about human decision-making. I wanted to focus on that and show cadets that decision-making is part of warfare."
The community is amazing. This is the best place we've been stationed.
His work resulted in an award for the best military history paper at the Northern Great Plains History conference and second place in the 3MT (Three Minute Thesis) contest on campus.
Menath has been assigned to return to the U.S. Air Force Academy to teach history, but he'll carry fond memories of UND and Grand Forks.
"The community is amazing," Menath said. "This is the best place we've been stationed. Everyone is focused on teamwork. Everyone was helpful and wanted to help make me a better professor."
Major:

Doctor of Arts in History

Military Branch:

Air Force