About UND
The University of North Dakota has always been ahead of its time.
Founded in 1883, six years before the state itself was established, UND gave North Dakota its name when the former Dakota territories separated into two distinct states. Today, UND is a busy 550-acre campus, the state's largest. We've emerged as an innovator in energy, medicine, aviation, and unmanned aircraft systems.
Location

Grand Forks, North Dakota

Enrollment

13,581

Accreditation

Higher Learning Commission
Key Facts About UND
Increase in 4-year graduate rate over the past 3 years
NCAA Division I athletics teams
Lower tuition and fees than similar institutions in 11-state region
Student clubs and organizations
Most Military-Friendly School
Data provided by University Analytics & Planning.
Top Academic and Research University
Every accredited college or university offers education, but not every school prepares students to make a real impact the way UND does. UND is increasingly regarded as one of the top academic and research institutions in the nation. In fact, the National Science Foundation ranks UND #151 in the nation. We consistently rank among the best for educational quality, affordability and career outcomes.
Major Campus Renovations Underway
UND is investing over $400 million in campus renewal projects. In the last two years, we removed 52 underused or deteriorated buildings to make room for an even more beautiful and innovative campus.
Watch our campus tour video, schedule an in-person visit or take a look around campus on our Google Map.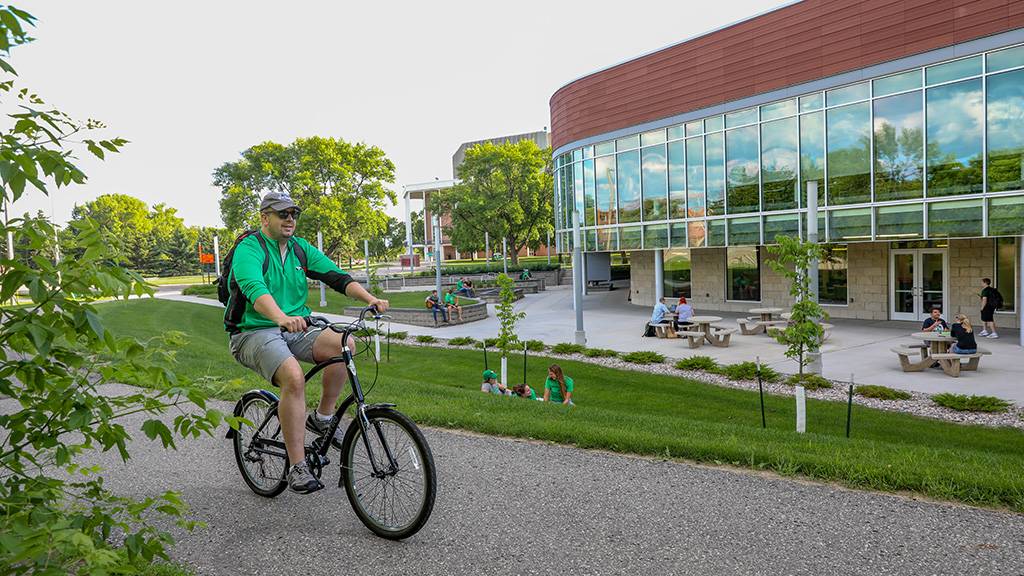 225+ Academic Programs
Do you know what degree you will pursue? Search our academic program database to find what interests you.
Leaders in Action
Our graduates are prepared for a lifetime of success – 85% of UND graduates are employed in positions related to their UND education.
The Engine of Opportunity
As the only university in the state with graduate, law and medical schools, UND continues to lead in educating the region's doctors, lawyers, engineers, scientists and business professionals.
Jobs created by UND as the state's primary center for professional education
Annual state-wide economic impact of UND research
Far and away the best prize that life has to offer is the chance to work hard at work worth doing.

President Theodore Roosevelt