Current Students
Financial
Tuition and Payment
Get information on how to view and pay your bills with Campus Connection.
Get Financial Aid
Find out if you are eligible for financial aid and make sure you continue receiving it.
Find Scholarships
Search our database for undergrad, grad and law scholarships. Apply using one form.
We're here to help you succeed on every level – from your health to your future career.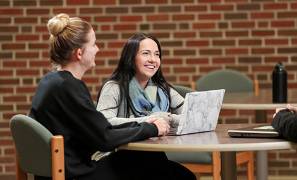 Questions?
We're here for you.
Your dedicated UND team is here to help make your remote learning experience seamless. Email us your questions.
UND.inforequest@UND.edu