Well Prepared for Patient Care
Nursing is a calling often transmitted through experience. Many nurses credit seeing medical care administered up close or being asked to assist in an emergency procedure as inspiration for their career choice. Nicholas Houge is in that group.
The son of an occupational therapist, Houge had an interest in serving others through health care.
"I enjoy helping people," he says. "And then I've always had this draw to working within a hospital."
But it was job shadowing a Certified Registered Nurse Anesthetist that helped him turn the corner.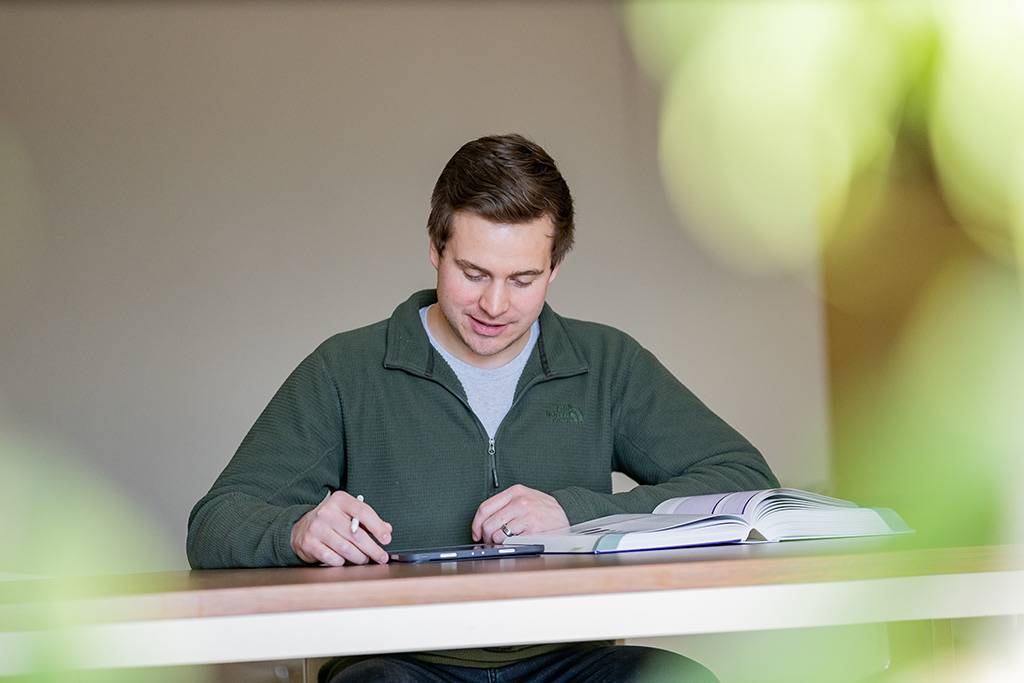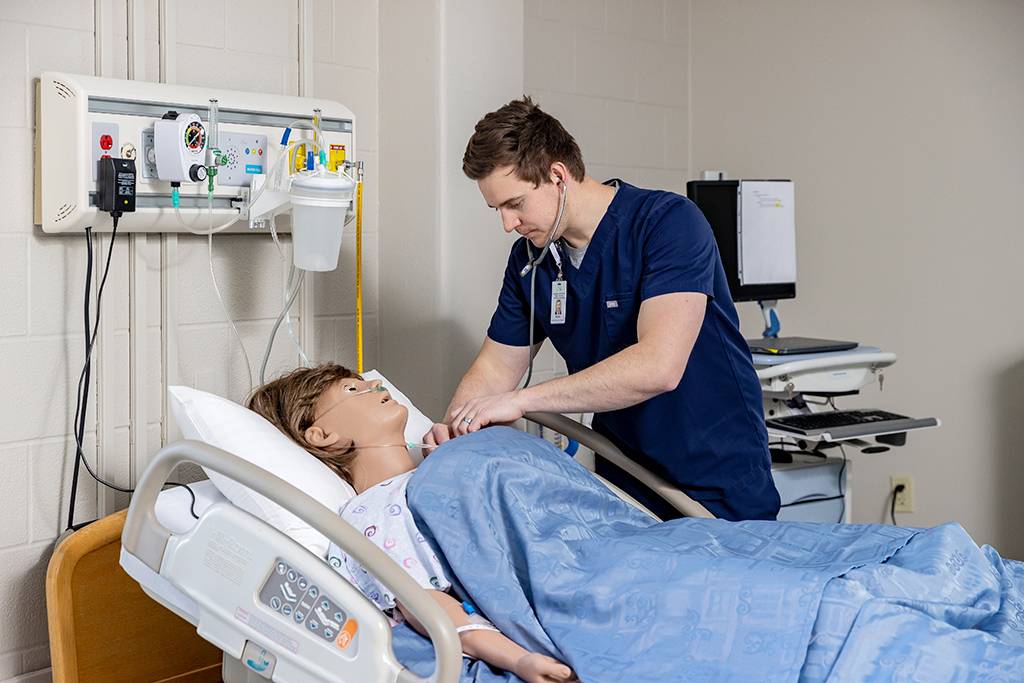 Having decided nursing would be his future, Nick needed a place to study. UND quickly rose to the top of his list. The outstanding reputation and geographical area helped, but the remarkable outcomes for nursing students sealed the deal.
"UND has nearly 100% board pass rate for the NCLEX and nearly 100% of students who start the program complete the program," he said.
He came to campus for a tour, experienced the simulation lab and spoke with a few instructors.
"I knew I was in the right place."
While at UND, Nick got involved in the Nursing Student Council, eventually becoming the treasurer. He helped organize events and fundraisers. But his passion was always in nursing.
Nick loved the hands-on experience he was getting through the nursing undergraduate program. Most of all, he enjoyed sharing clinical learning experiences with like-minded people.
Nick's hard work and preparation paid off when he landed a job in an ICU right after graduation, a position usually reserved for nurses with a few years of experience.
"It highlights UND's preparedness, getting to be an ICU nurse right out," he said.
COVID hit shortly after and had Nick, among many other health care workers, putting in extra time. But, true to form, Nick was eager to give back to UND when the opportunity arose to be a clinical instructor for a pharmacology lab while he took graduate classes.
T

he community at UND is very tight

.

E

veryone finds a group.
Looking back, Nick is most proud of the work he did to be accepted into UND's nurse anesthesia program. Of the over 100 applicants, he was one of 22 accepted. With years of demanding work still ahead, Nick is focused on his mission and making the most of the time. He loves UND's commitment to producing quality nurses and its evidence-based practice approach as it pushes for better patient outcomes.
"It's not just about whatever grade we get or passing a class," he said. "It's really preparing us to be the nurses able to take care of patients the right way. The instructors would say, 'Would I trust you taking care of my family, if that was my mom, or my dad, or my son or my daughter? I don't care about what grade you get on the paper. I want you to understand that enough to be able to take care of them competently.'"
Nick recommends UND for both its rigorous academics and close community.
"I would say you've picked the right school, and don't give up. UND prepares you."
Undergraduate Degree:

Nursing B.S.N.

Current Program:

Nurse Anesthesia D.N.P.

Howntown:

Fergus Falls, Minn.