Online Opportunities of a Lifetime
After ending 20 years of marriage in 2016, Laura Christian set out to rethink life.
What inspired her? What dreams tugged at her? What to do now?
Christian, who lives in Olympia, Wash., opted to go back to school. She had taken some courses in early childhood education, but the field no longer enticed her. Reviving a childhood ambition, she decided to learn Norwegian, the tongue of her great-grandfather.
Local colleges offered Norwegian courses. Then, she found the University of North Dakota and its distance foreign language programs. She dug deeper and realized she also could pursue an online UND degree in communication — a vocation she had been dabbling in for more than a decade.
"Communication and Norwegian that I could do online — it was absolutely perfect," Christian said.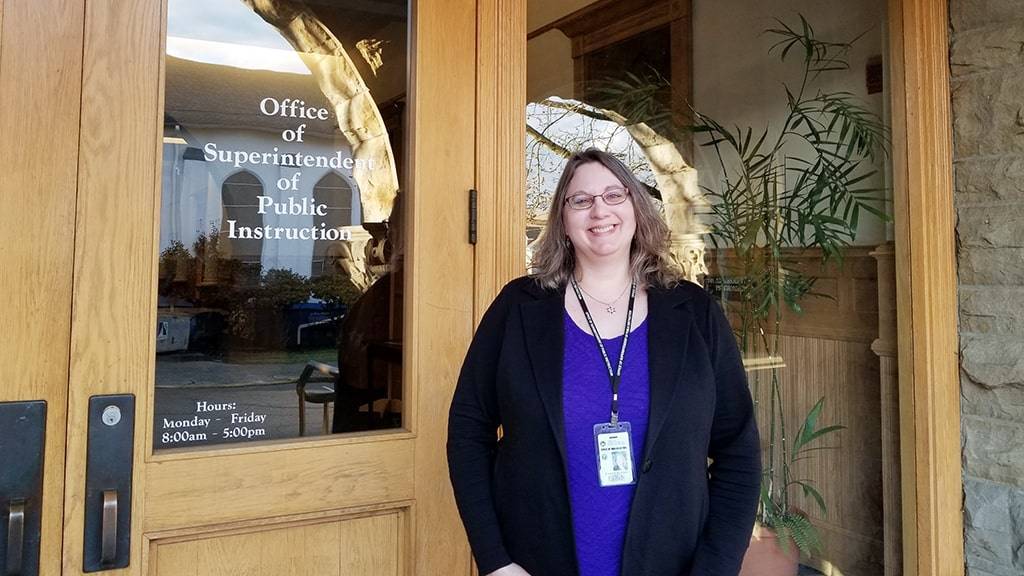 Suddenly, Christian was a UND student, a single mother of two boys and, since late last year, an employee with the Office of the Superintendent of Public Instruction for the state of Washington.
"I think online learning works really great for me as an older adult," she said. "I am very motivated to do everything."
Christian has pressed on, even when the routine caved to weighty circumstances. Such was the case when her oldest son started a difficult transition into high school, and about the same time, several relatives had passed away in a short span. These kinds of challenges easily could have dissuaded a nontraditional learner like Christian.
"These thoughts do come up — 'Oh, it will be so much easier if I didn't have schoolwork to do' — but they are brief, because the value it brings is more than the hardship," Christian said.
This is the highlight of my life right now. It would have been impossible if it wasn't for UND.
Some of the benefits of online education appear inconspicuous, even unthinkable, at first. Christian, for instance, never believed she would have the option to study abroad as a distance student. Yet, with UND and the American Institute for Foreign Study, she journeyed to Denmark, Sweden and Norway last summer to explore Viking history. This spring break, Christian returned to Scandinavia for a trip organized through one of her courses at UND.
"This is the highlight of my life right now," she said. "It would have been impossible if it wasn't for UND."
Impossible is a word that also could define the struggle of absorbing a language online, but not in Christian's case. She credits her UND instructors for the ease of whetting her Norwegian proficiency. Informative videos and verbal sessions via Skype, Christian said, eclipse her previous experience of skimming grammar and vocabulary on mobile apps.
"How UND has set up these online classes is really well done," Christian said. "The interactions, the homework we have to do are all built on our ability to learn, and I am very glad that I am taking these classes."
Having already amassed enough credits to be considered a senior, Christian aims to graduate with degrees in Norwegian and in strategic communication with intercultural specialization.
For her, a novel professional and personal chapter is just beginning.
Majors:

Norwegian, Communication

Current Residence:

Olympia, Wash.

Highlight:

Studying abroad, even as an online student