UND Grad Becomes Graphic Designer in NFL
Cami Bennett exemplifies how far hard work at UND can take you.
After numerous internships, Bennett landed a job as a full-time designer for NFL's Oakland Raiders.
Bennett's appetite for branding and design led her to pursue a UND undergraduate degree in marketing with a minor in graphic design and, ultimately, an M.B.A.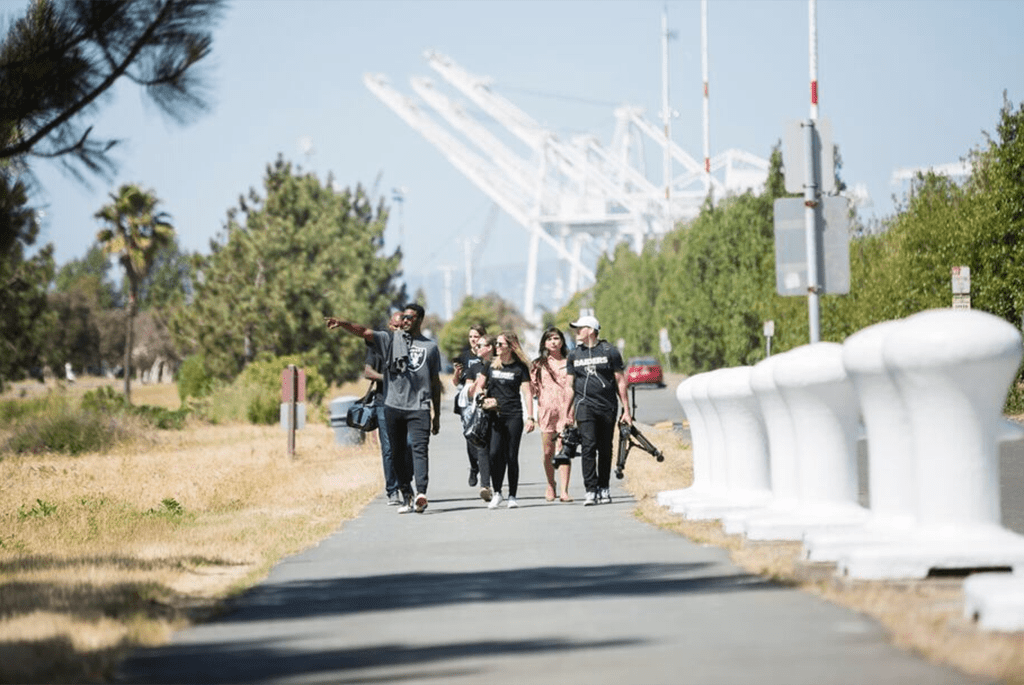 While on campus, Bennett did whatever she could to get involved and prepare herself for her future career. As a standout softball player, she tapped into the design world by redesigning the team's travel clothes.
Her big break eventually came from her experiences at UND, where she developed an eye for branding, a ruthless work ethic and a stellar online footprint.
"One of the biggest things that helped me — a sign of the times, I guess — was my social media presence," she said. "I started following all of the designers that I came across and started posting my own work. So, then people started to see my work, and they liked it."
It was one of those things that I realize now — if I can do all that, then I feel like I can do anything.
After an internship with the Seattle Mariners, Bennett landed a full-time designer role with UND Athletics. While there, she helped select UND's new Fighting Hawks logo, adding her unique perspective to the process.
She did all of that while pursuing her M.B.A.
"Working full time, plus grad school, was probably one of the toughest times in my life," Bennett said. "But it was one of those things that I realize now — if I can do all that, then I feel like I can do anything."
With two years of experience, a major branding transition and an M.B.A in her arsenal, it was only a matter of time before the Oakland Raiders would come calling.
She once designed T-shirts for UND softball players and fans, but she's now tackling the graphic needs of the Raiders. As a designer for the team, Bennett works with marketing to bolster social media impact and prepare and tweak materials for the coming season.
Majors:

Marketing, M.B.A.

Hometown:

Grants Pass, Ore.

Employer:

Oakland Raiders