Miss Wright is Happy You're Here
At a time when teachers are more needed than ever, Taylor Wright is putting her students first.
This summer she inscribed the following sentence in gold letters on the wall opposite her classroom door: I'm Happy You're Here!
Miss Wright's fifth grade class will see that message every time they walk in.
"I just hope my students know that no matter what happens during the day, I'm happy they're here."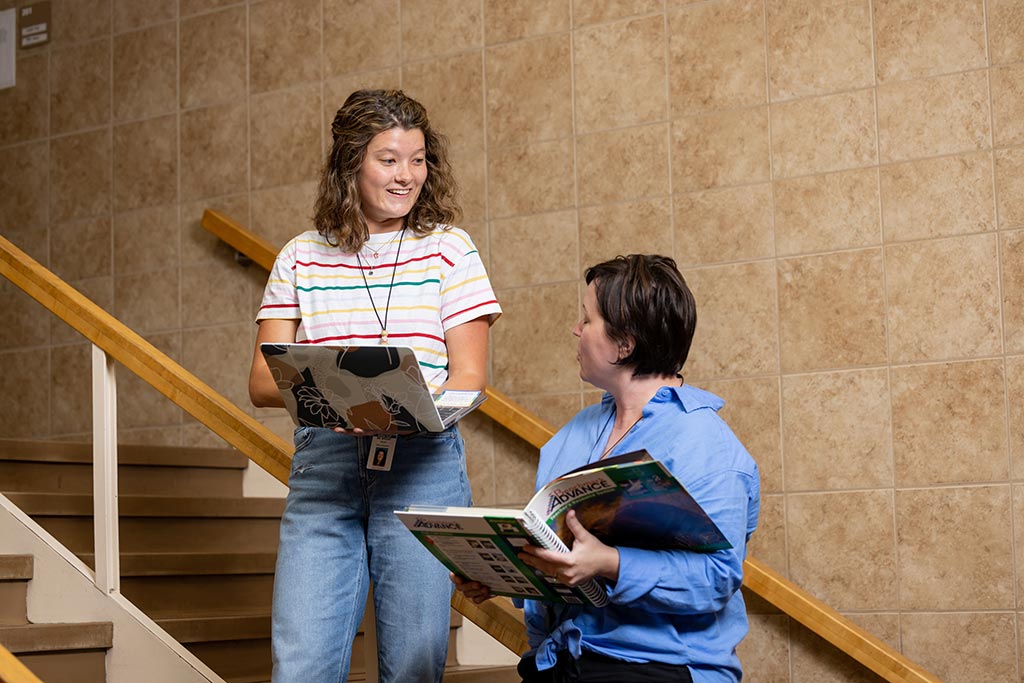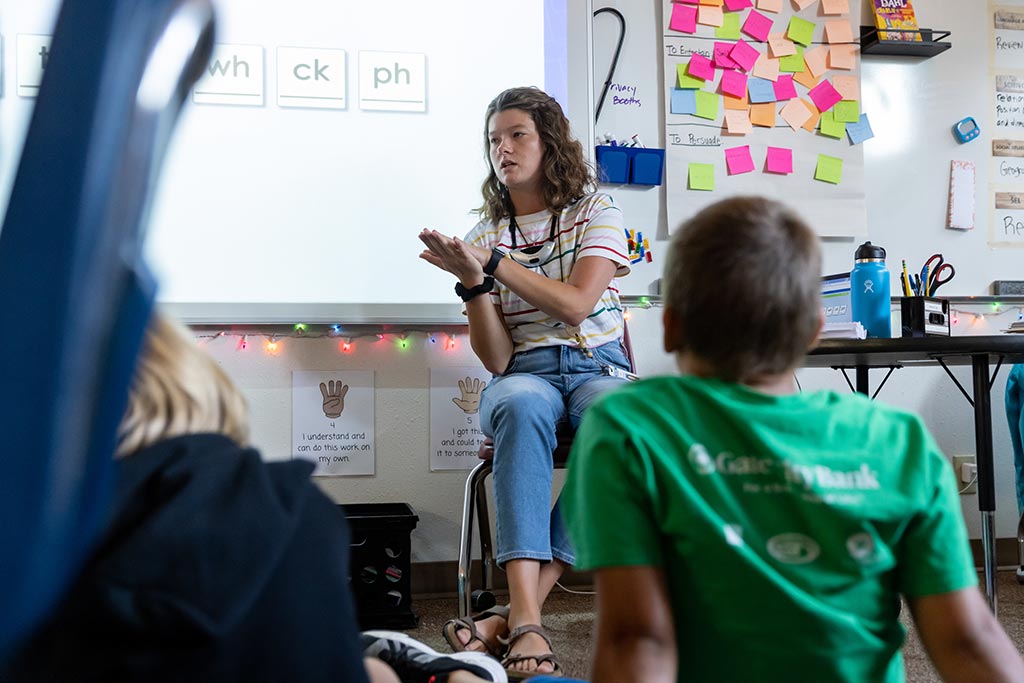 This fall will be the realization of a dream for Taylor. She saw in her own teachers a passion and warmth she wanted to characterize her career.
"I knew that being a teacher was something I wanted to do. I also had great teachers growing up, and I knew I wanted to do what they did. Because they made work look fun; they made teaching look like the best job — which it is."
The Chaska, Minn., native knew the University of North Dakota would be the right fit for her when something clicked during her campus visit. Once she enrolled, she made the most of her time by getting involved. The self-described "band geek" joined the marching band and started playing at hockey games. She says it was the highlight of her college experience.
"Being in the band at hockey games. There's just nothing like that."
I just hope my students know that no matter what happens during the day, I'm happy they're here.
She started and served as executive director of Dance Marathon at UND, a fundraising charity that supports children's hospitals. Her work as a resident assistant for two years and service as President of Future Educators at UND gave her the skills to be confident leading a room of peers or students.
Taylor learned that every child carries a personal backpack of experiences and emotions. It is the job of a teacher to support that child and work to understand what's in the backpack. Empathy trumps methodology.
She credits her UND professors for preparing her to meet individual students' needs.
"I had fantastic professors," she said.
They gave her a solid foundation in educational theories and best practices, but more important, they shared hard-earned lessons from their own teaching experiences. That kind of wisdom combined with practical experience can dramatically reduce a yearslong learning curve.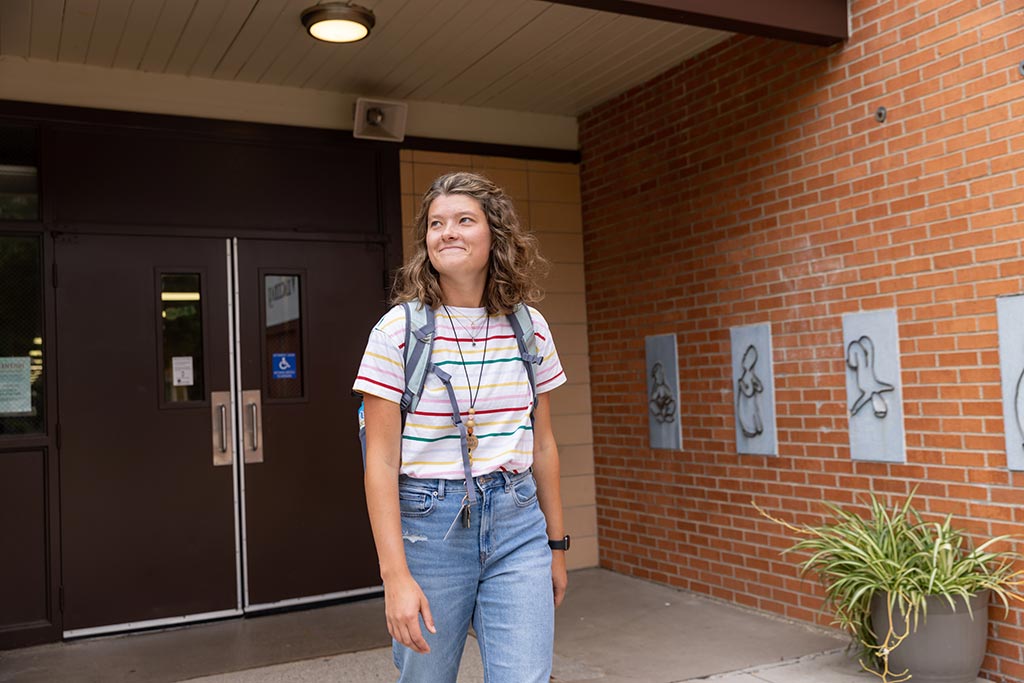 Taylor took full advantage of her TEAM semester, meant to prepare students for student-teaching, by working as a paraprofessional, someone who works mostly in one-on-one special education settings.
"UND was great with finding me this opportunity that worked with my school schedule," Wright said.
During TEAMS and her student teaching, she was encouraged to experiment with lesson plans and challenged to make the material as interesting as possible. This is when she started feeling like Miss Wright.
Her first year teaching full-time will bring new challenges, but Miss Wright is excited to make a difference.
Wright said, "I want to be that adult, that special person, in hopefully one kid's life."
Hometown:

Chaska, Minn.

Majors:

Elementary and Middle Level Education

Employer:

Grand Forks Public Schools