The Face of Weather
Few people would call a tornado a "masterpiece." Lydia Blume is one of them. It was a twister in the summer of 2004, after all, that hurled her into meteorology.
The weather forecaster for the WDAY-TV morning news show in Fargo, N.D., Blume recalled being in awe of the funnel that spun through her family's backyard when she was still a little girl.
"And that was the moment when I knew what I was going to do," Blume said. "I never questioned what I was going to be when I grew up. It was always, 'I'm going to be a meteorologist.'"
Living that conviction, Blume now begins her days at 1:30 a.m. to parse the weather. She does forecasts, wraps them in easy-to-grasp graphics and glams up for the green screen, all of that happening before most of her viewers crawl out of bed.
"Five a.m. hits, the on-air light turns on, and it's show time from 5 to 7 a.m.," Blume said.
I fell in love with the faculty, the staff.

I fell in love with everything about the University.
Although her work schedule – peppered with radio cuts and local updates during Good Morning America – is unconventional, she would not have it any other way. Blume relishes the science and communication that make up her job.
"I want the weather to make sense to people," she said. "Like, when we lose clouds at night, that makes you a little bit colder. It's like taking off your blanket. But if you keep the clouds, that keeps you a little bit warmer. I like communicating those things."
Blume got her first experience in weather broadcasting at the University of North Dakota, where she majored in atmospheric sciences. For her, attending UND was just part of pursuing a career in broadcast meteorology. She simply knew the path she wanted to follow, and that UND was the best place for her to follow it.
"I didn't look at any other schools," Blume said. "I fell in love with the campus. I fell in love with the faculty, the staff. I fell in love with everything about the University."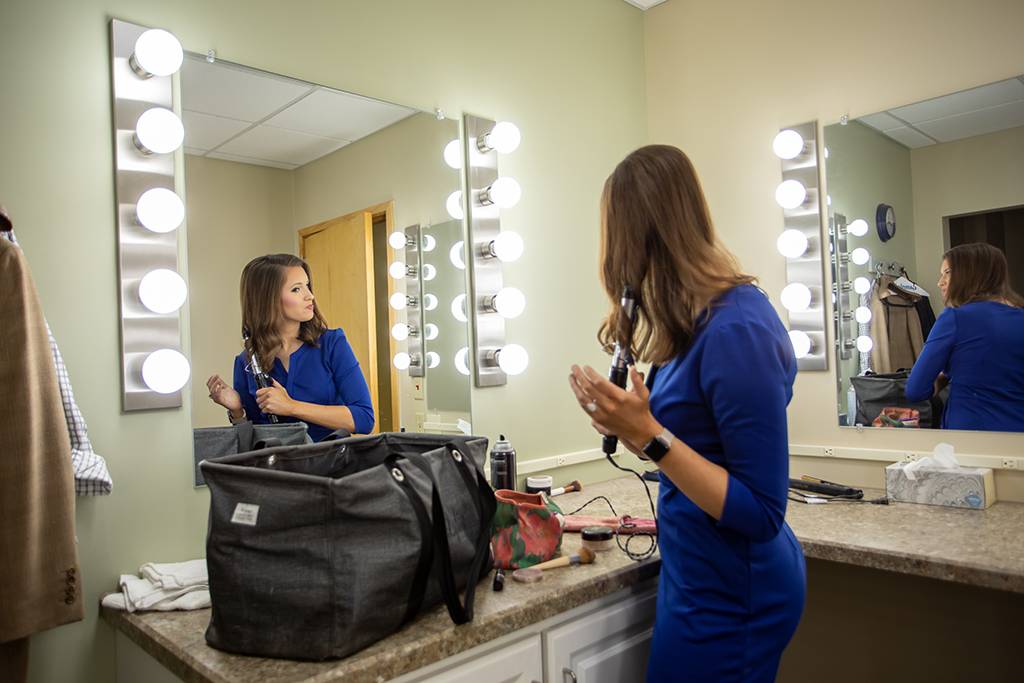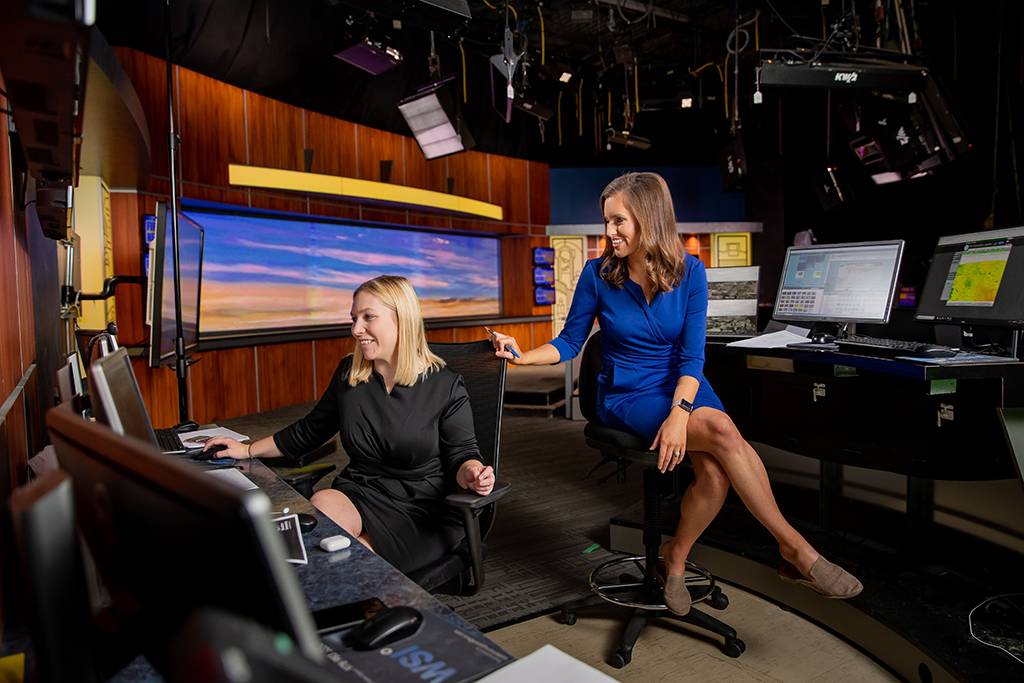 In her last semester at UND, Blume interned with WDAY-TV and, by the end of the internship, she began presenting the weather live on TV. Then, she got a job offer from the station. Upon graduation in 2018, Blume became a full-time meteorologist.
"I didn't even interview for the job because of the things that the University established in me," she said. "They instilled in me what I needed (in order) to be successful in my career. Now I'm doing what I'm doing. And, I love it."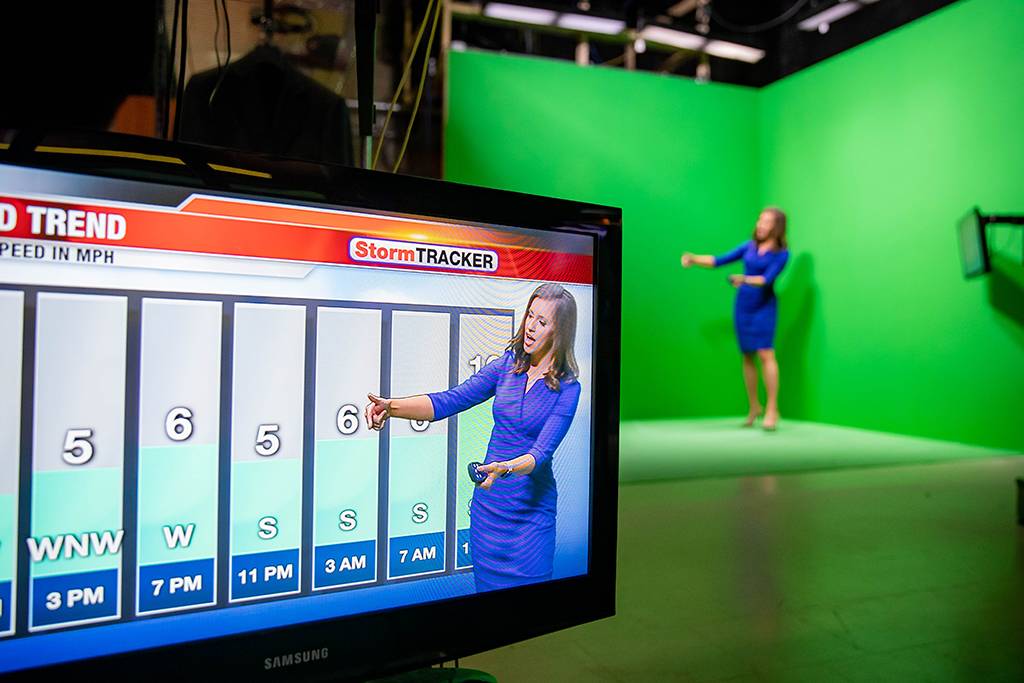 Blume also credits her professional success, in part, to the social and leadership skills she honed as a Gamma Phi Beta sister and as Miss Grand Forks 2017. Marking her time at UND, these roles also nurtured her eagerness to be more than another TV personality. Today, Blume regularly steps out of the small screen to partake in community events.
"This platform that I've been given as a 'public figure' is really important to me," she said. "Being out and about in the community and making that one-on-one connection with somebody is really important to me, and so is inspiring future generations. I love giving back to the community that has already given me so much."
Major:

Atmospheric Sciences

Hometown:

Redfield, S.D.

Why UND?

Hands-on learning from amazing faculty