The Limit is Beyond the Sky
If you're a space buff, you may have seen images of Stefan Tomovic on the pages of National Geographic, his eyes gazing from under the helmet of a burly, orange spacesuit.
Tomovic is not an astronaut. But, he helps astronauts reach space and explore it. Tomovic is an experimental electronics engineer with NASA.
Now based at NASA's Kennedy Space Center in Florida, Tomovic earned a master's degree in space studies at the University of North Dakota in 2021. He also holds a bachelor's degree in electrical engineering from UND.
As an undergraduate student, Tomovic read a book that asserted that electrical engineers can — and should — build rockets. And that is what he decided to do.
Tomovic joined UND's Rocket Team, which competed in rocket-building contests sponsored by NASA. The team spent months putting together a rocket and then ventured to Marshall Space Flight Center in Alabama to blast it off.
"I was like, 'I love this, this is what I want to do,'" Tomovic said. "And it's a great launching pad for students to get into the space industry."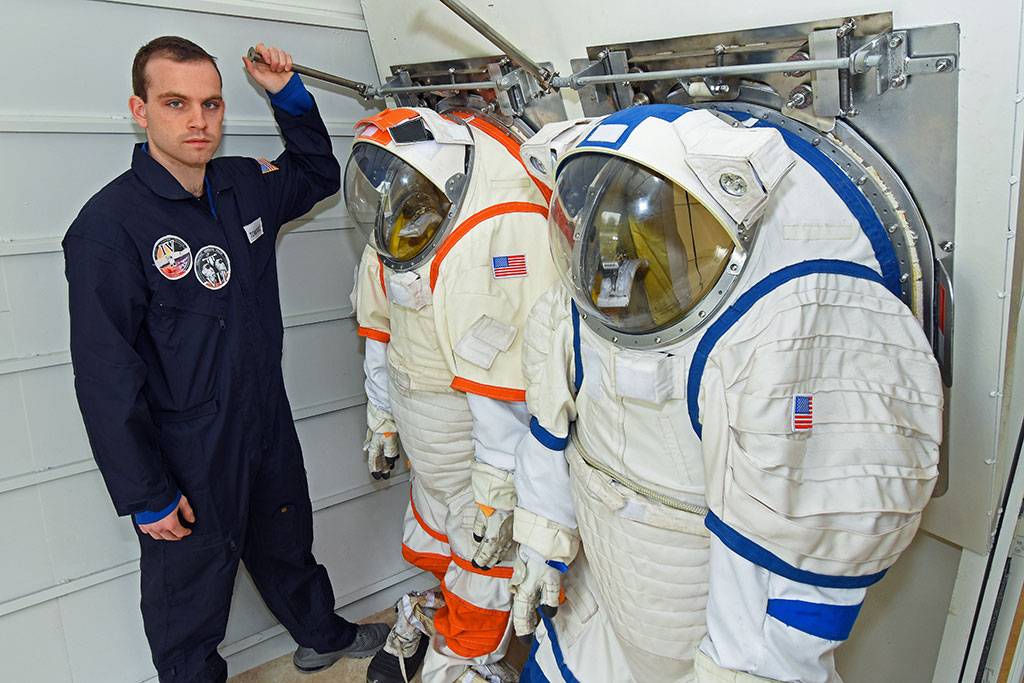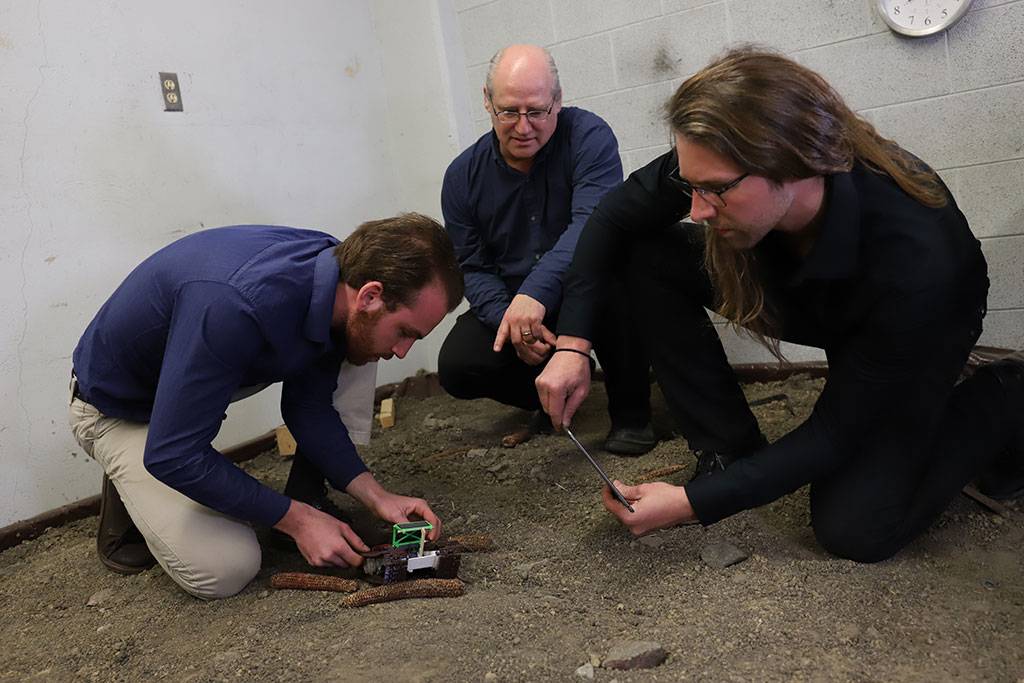 From assembling rockets, Tomovic moved to spacesuits in the lab of Pablo de Leon, director of the UND Human Spaceflight Lab and head of the Department of Space Studies. This is where he got to model the next-generation spacesuits, which de Leon is designing, for the likes of National Geographic photographers.
Twice "stationed" at the Inflatable Lunar/Mars Habitat near the UND School of Aerospace Sciences in Grand Forks, Tomovic also tested spacesuits for extended periods of time. For several weeks each year, the Habitat becomes a "space station" on Earth, where scientists and students conduct experiments to advance the exploration of space.
"This is a really unique place for students to be able to propose an experiment for a simulated human mission analog, and then also get to run their own experiment," Tomovic said.
His experiences at UND prepared Tomovic for a truly once-in-a-lifetime occasion: an internship with NASA in 2019. For two months, he put in 12-hour workdays, heeding his conviction that "you have to maximize the opportunities you are given."
"NASA was my first and only internship," Tomovic said.
We can help shape the future of spaceflight, but also better our life here on Earth.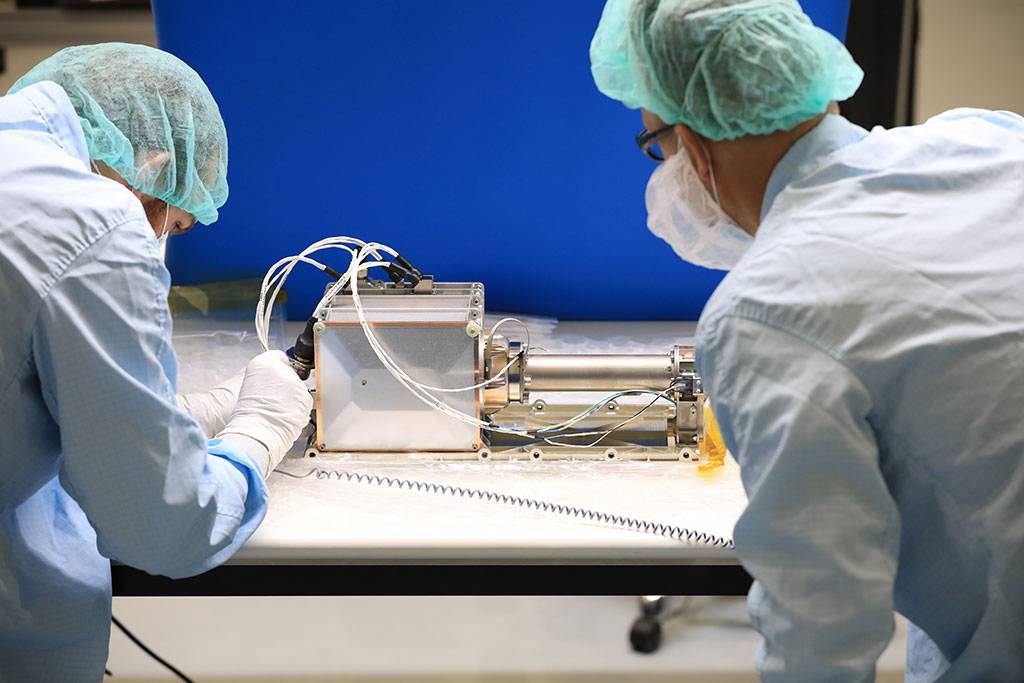 In the summer of 2020, the internship became a full-time job. Today, Tomovic works on MSolo, or Mass Spectrometer Observing Lunar Operations. As an electronics engineer, he develops printed circuit boards to test the flight hardware for the four spectrometers NASA is sending to the Moon to search for molecules.
Tomovic also is building upon de Leon's research by studying the possibility of recycling plastics as feedstock for 3D-printed spacesuits and components for the International Space Station.
"I feel what I do at work has a positive impact for humanity," Tomovic said. "That's one of the most rewarding things about the job: knowing that what I help research and development has the potential to shape the future and also make our life here on Earth better."
Hometown:

Cold Spring, Minn.

Majors:

Electrical Engineering, Space Studies

Hands-on Student Research:

UND Rocket Team, Inflatable Lunar/Mars Habitat