Where Dreams Go Far and High
Striding to the throwing circle, with all eyes upon him, Andy Samuel keeps his composure, even as the adrenaline surges.
The trick to a great toss is to keep your head from spinning with jitters and your arm from flinging the ball too early, said the senior thrower at the University of North Dakota.
In last season's indoor home meet, known as the UND Open, Samuel heeded his own advice. His warm-up tosses were impressive. He approached the competition with confidence.
"I made the finals, and I kind of had a feeling I was going to get a big mark that day," Samuel said.
He hurled the 35-pound ball some 58 feet. It was a top-three result and his personal best, an accomplishment he consciously had reached for in every meet.
"It can be hard at first, especially as a freshman, because you don't throw weight in high school," Samuel said. "Getting to college, trying to learn to throw weight is kind of like learning a new language. It's very difficult at first. Once you get the hang of it, it's a lot of fun."
The weight throw is an indoor track-and-field event in which the athlete holds a metal handle that's attached to the ball, then spins several times before throwing for distance. Samuel's passion for the event seems innate. When asked about it, he searches for the right words to describe his dedication to the sport, which he took up in high school.
"Ever since ninth grade, I just had a love for the sport," said the Burnsville, Minn., native, who gave up baseball to pick up the heavy ball. "I had a love for throwing."
But, Samuel, whom UND's track-and-field coaches actively recruited, has other passions too. Like videography.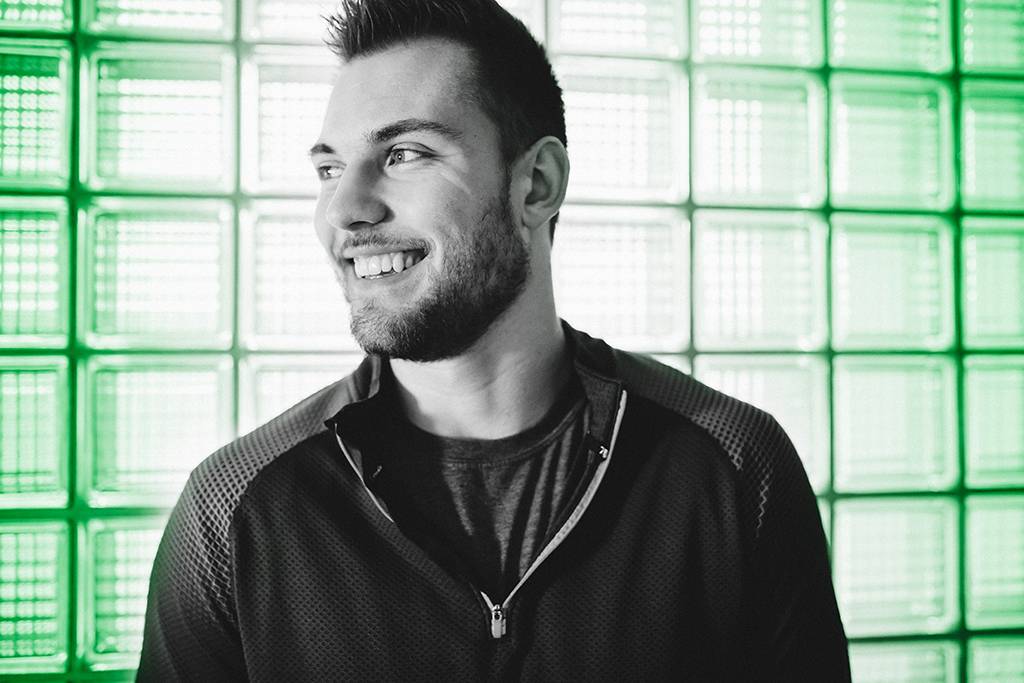 A multimedia course in high school introduced Samuel to video, sowing a fascination that has defined almost all aspects of his life.
For one, videography has revealed a new lens to sports. Working for UND Insider, the official channel of UND Athletics, he filmed games, put together game hype prompts and edited highlight reels, among other duties.
"The experience has given me a unique perspective of being a student athlete," said Samuel, a double major in communication and sociology at UND. "It's been a great opportunity for me."
Video production at UND turned out to also serve as a trampoline to a prestigious gig as an intern multimedia developer with NASA. Samuel interned at the Johnson Space Center in Houston last summer, when the world celebrated the 50th anniversary of Apollo's touchdown on the moon.
"Driving through Johnson Space Center, it was like 'Holy cow,'" Samuel said. "I'm actually here for the moon landing celebrations. I'm at this place; you know, 'Houston, we have a problem.' I'm at that actual Houston base. So it was crazy, but I definitely didn't take it for granted."
At such a historic site, Samuel's major project appeared quite fitting. Along with starting a "Fun Fact Friday" social media campaign for the agency, he researched and produced a video series titled "One Small Step" that explored NASA's past and present.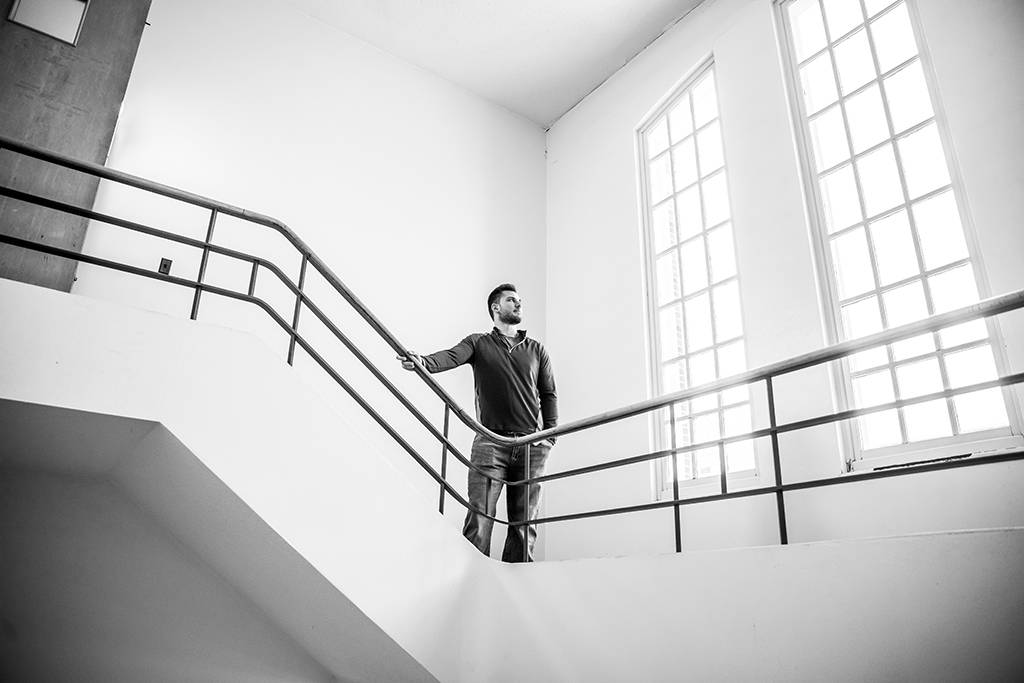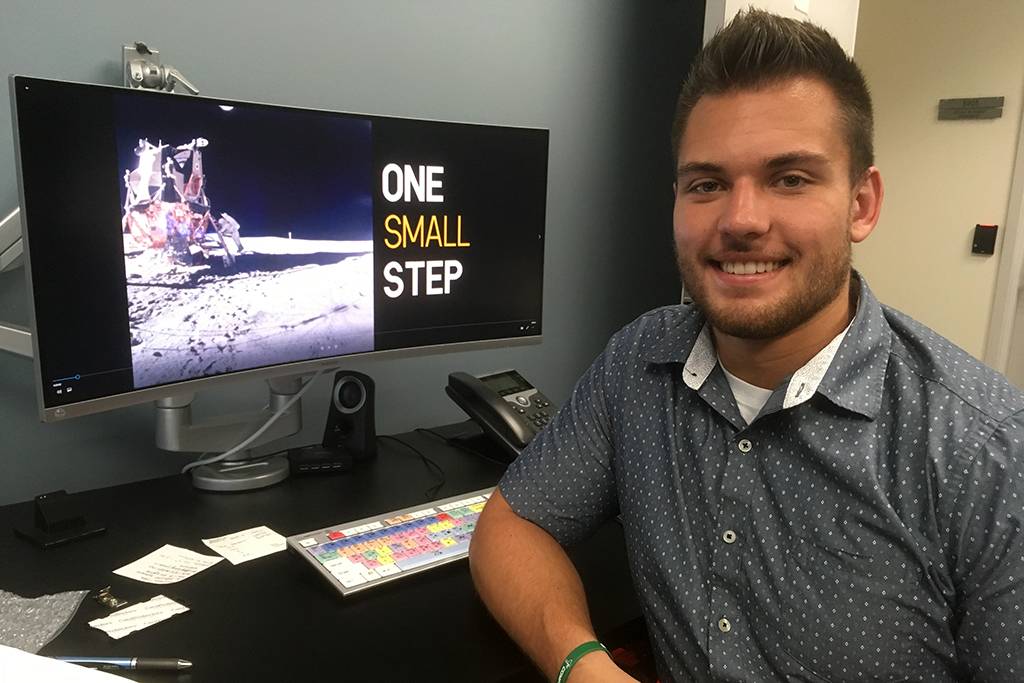 In June, shortly after Samuel started out, an astronaut on the International Space Station tweeted out one of his first clips, a feature on physical training in space.
For Samuel, the only NASA intern from a Midwestern university that summer, the astronaut's post felt like a win. Later in his internship, an even bigger moment occurred: NASA nominated Samuel's "One Small Step" project for a Webby Award, the definitive prize for digital excellence.
"I was super excited and just honored that NASA thought it is good enough to be submitted for an award like that," Samuel said.
While the distinction is remarkable, it is not Samuel's sole recognition. As a high-achieving student athlete, he also made the Summit League Academic Honor Roll in 2019.
Keeping his grades above a 3.20 average (and a 4.0 last semester), the benchmark for the honor roll, is no small feat for this athlete, double-major and chair of UND's Student-Athlete Advisory Committee. The latter role is one Samuel embraces for its community involvement on and off campus.
With all that, Samuel keeps his head cool and his approach steady. He is just starting out.
Majors:

Sociology, Communication

Hometown:

Burnsville, Minn.

Biggest Accomplishment:

NASA Internship