History
UND has been educating generations of graduate students for over 125 years.
In fact, the University of North Dakota is the oldest institution of higher education in the Dakotas, Montana, Wyoming and Western Minnesota.
An established regional and national leader, it offers students a stimulating university environment, the state's largest library, the resources of its medical and law schools and research center, and a wide range of cultural and recreational opportunities.
At UND, we combine that diversity with a tradition of caring and what has been called a remarkable sense of family.
Historical Timeline
1883 - UND was founded
1889 - first class of eight undergraduate students graduated
1895 - first master's degree awarded
1914 - first doctoral degree awarded
First Graduates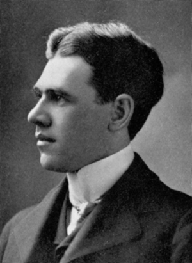 Harrison A. Bronson
In 1889, the same year North Dakota gained statehood, UND initiated its first postgraduate research program, looking for ways to better utilize the region's mineral resources.
In 1895, the University presented its first graduate degree, an M.A. in Latin, to Harrison A. Bronson for a study of Greek life in the plays of Terence. The discernment and discipline reinforced by this work served Harrison well as he went on to become a Justice for the Supreme Court of North Dakota.
George R. Davies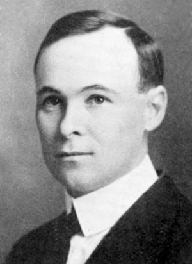 George R. Davies received UND's first doctoral degree in 1914 in the fields of sociology and history. He studied with John Gillette, widely regarded as the "Father of Rural Sociology," and the renowned historian Orin G. Libby. His academic career lead to numerous scholarly publications and a faculty position at the University of Iowa.