UND School of Graduate Studies
Bring your ambition. There's work to be done.
UND offers one of the best values in the country for educational quality, affordability and career outcomes. Depending on your field, you can earn upwards of 45% more with a graduate degree.
How Much Does Grad School Cost?
Estimate Tuition
Cost varies by program. Many online programs offer in-state tuition regardless of residency.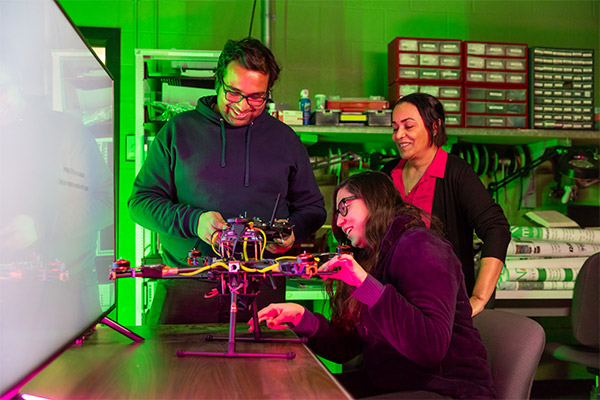 Graduate Assistantships
Work and research alongside expert faculty as a graduate assistant.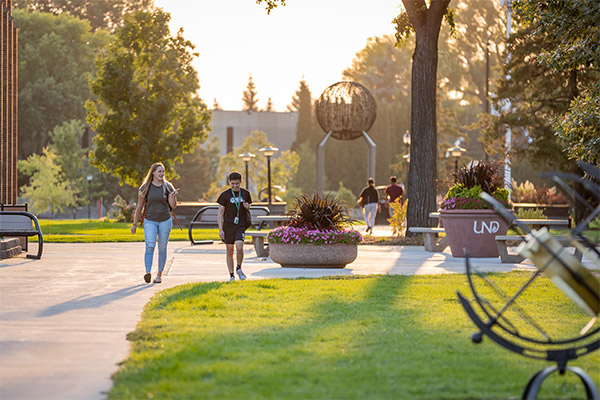 Grants and Fellowships
Explore doctoral grant and fellowship funding opportunities.
School of Graduate Studies
75+
programs offering graduate assistantships
3,500+
students seeking graduate education
#2
best online graduate programs in the nation (EDsmart)
#151
NSF ranked Carnegie Doctoral Research Institution
30+
accreditations including the Higher Learning Commission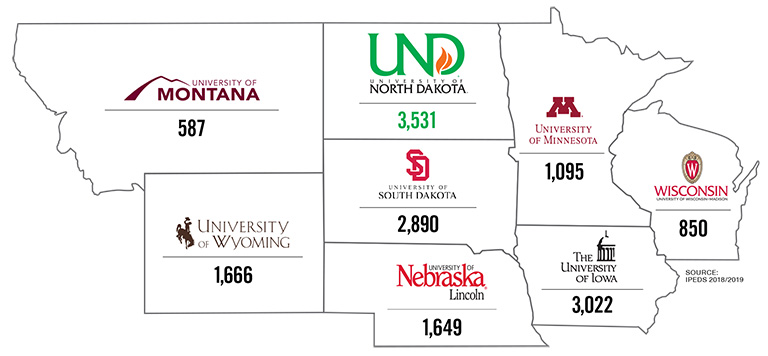 Top Online University
UND serves the largest number of exclusively online students among all nonprofit, flagship universities in the region.
University of North Dakota: 3,531
The University of Iowa: 3,022
University of South Dakota: 2,890
University of Wyoming: 1,666
University of Nebraska-Lincoln: 1,649
University of Minnesota: 1,095
University of Wisconsin: 850
University of Montana: 587
Contact Grad School
We'll arrange one-on-one tours and meetings with faculty. We're happy to schedule virtual visits too.
Please email or call 701.777.3000 with your Grad School questions.