Majorette, Navy Vet and Future Nurse
Wearing her green and white uniform, you may see Stephanie Paro twirling a baton alongside the Pride of the North Marching Band.
The majorette, however, is just as comfortable in a Navy uniform as she is in her nursing scrubs.
After attending a year of nursing school, Paro decided it was time to enlist. The Chesapeake, Va.-to-Piney Woods, Texas, native comes from a legacy of service.
"I intended to go into the military as a nurse, as an 'HM' (Navy shorthand for enlisted medical specialist), but they didn't have any open positions," she said.
She went in anyway, as an electrician. The plan was to re-rate, or change career paths, after two years and get the job she wanted.
She never did, falling in love with being an interior communications electrician aboard the U.S.S. Theodore Roosevelt. Even so, Paro began to feel like time was slipping to complete her education. She tried online nursing courses through the military but didn't find it suitable.
North Dakota presented the opportunity to try something different.
"I didn't want to spend the rest of my life in Texas," she said, referring to where her parents settled, post-Navy. "I did my research before moving here, and I knew UND had a good nursing school."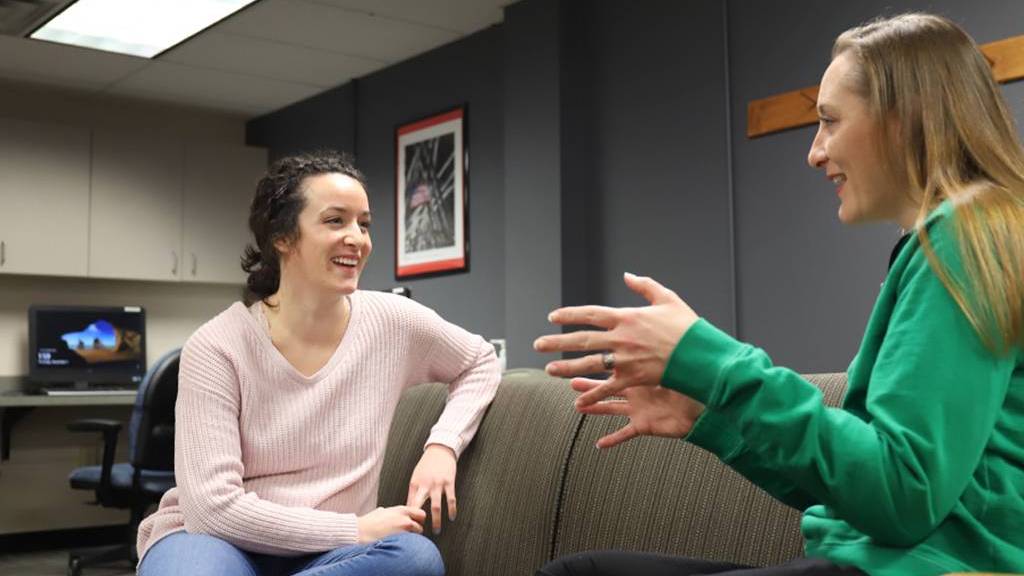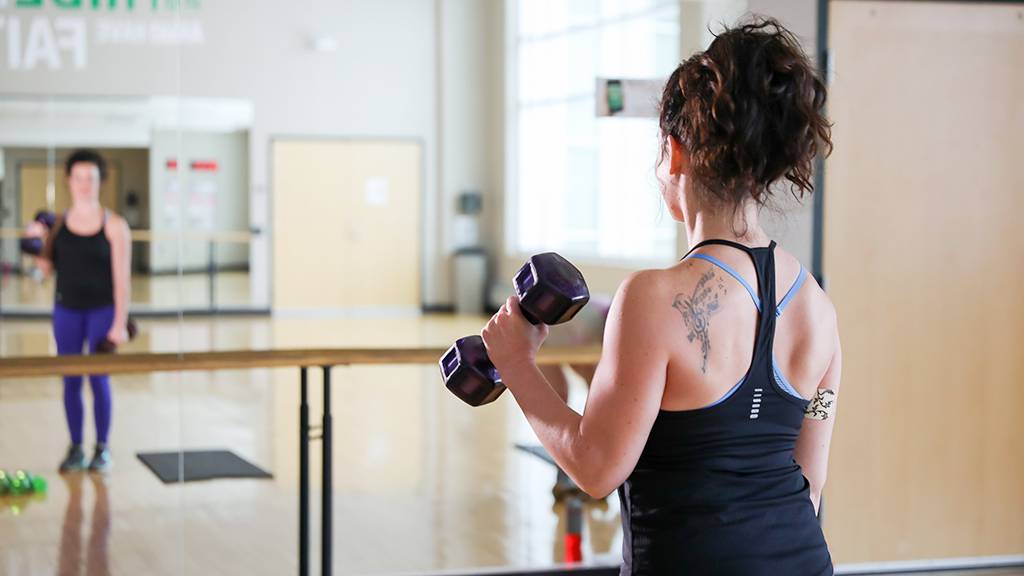 She didn't know too much aside from that, which was a factor that introduced her to Veteran & Nontraditional Student Services in McCannel Hall. While looking for on-campus jobs, she saw the word "veteran" in a job description and applied.
"Stephanie tackled a lot of phone calls, emails, student questions — a lot of one-on-one conversations with students figuring out what types of benefits they had," said Jessica Reule, the office's coordinator, who hired Paro for the semester-long work-study position.
Reule says students like Paro bring a sense of drive to the campus atmosphere and the classroom.
"Our veterans have very good grades," she continued. "They're great students that are here to work hard. They have good time management and they're able to bring their life experiences into the classroom."
I didn't want to spend the rest of my life in Texas. I did my research before moving here, and I knew UND had a good nursing school.
Paro's prowess with the baton started at age nine, and it was something she pursued throughout high school. After graduation, she taught lessons for younger twirlers, but that stopped once she went into the Navy.
"It was something I missed," Paro said. "My university choice was based on if they had that and a good program. I knew if they had it, I would try out and give it a shot."
In class, Paro enjoys the hands-on research focus of UND's nursing program. She hopes to earn her nursing license and Nurse Practitioner status before traveling abroad. Paro wants to go to South America — one of the few places she hasn't been — to help the impoverished.
She encourages more veterans and nontraditional students to get involved on campus, however they can.
"Having twirling and having this office has made my life a little easier, being new in North Dakota," she said. "Going to school is something I love, yes. But branching out of my comfort zone and finding something I loved has helped me open up and realize I can go farther than studying and doing the same thing every day."
Major:

Nursing

Hometown:

Chesapeake, Va. & Piney Woods, Texas

Before UND:

Fours years in U.S. Navy