Go Do It
Trudy Schunck enjoys turning her vision into her reality.
After starting a degree nearly twenty years ago in natural resources, Trudy is at UND to finish what she started. Her interlude began with fighting fire.
For almost a decade, she spent the summer months in the American West protecting resources in nearly every state. She's been putting her knowledge into action from the beginning.
In the heat of a burning summer, one of Trudy's firefighting friends told her about an opportunity to work at the South Pole in the winter months.
Trudy wasted no time seeking it out. It was another opportunity to do adventurous work and meet interesting people.
"That was really cool. Just the people that you meet there, because they're from all over, and they all kind of have the common thread of just traveling and doing new things. I now have friends that are doing cutting edge work like astrophysics and other research."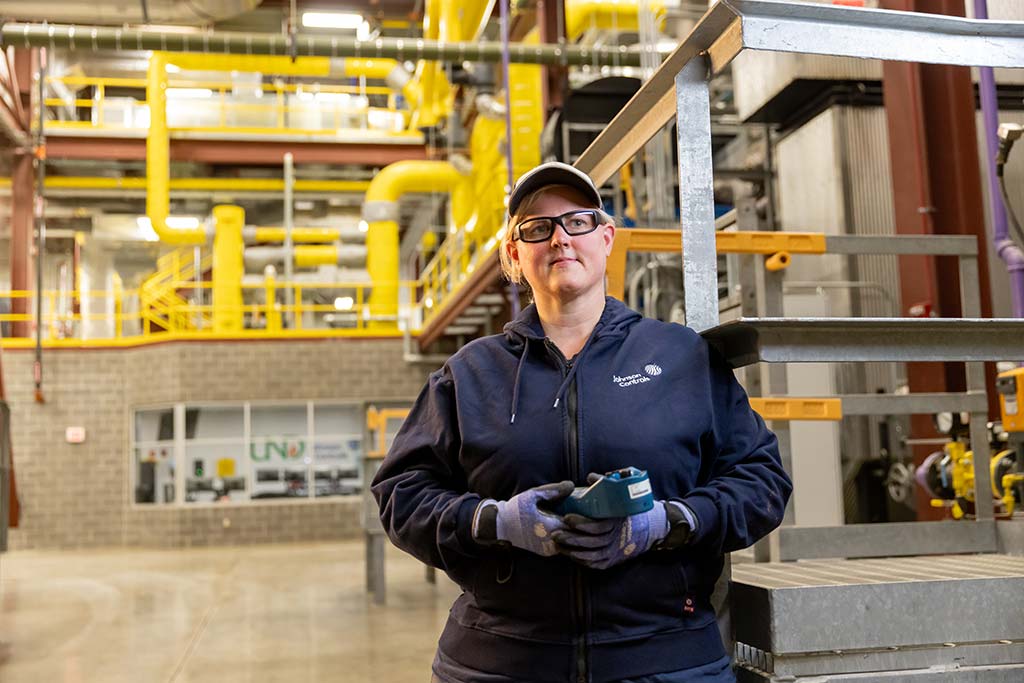 For me as a non-traditional student

going back to school for a degree,

it's

never too late to start something new.
Originally from northern Minnesota, Trudy moved to Grand Forks when her father's health declined. Twenty years after beginning her degree at Northland College in Wisconsin, she decided to crack open the books again at UND.
It's easy to see how picking up where you left off twenty years ago could be intimidating, especially when your new classmates have just begun their adult journey. But Trudy says that once class starts everyone is in the same situation showing up to learn each day. "I just felt like another student. I think all the classes I've taken have been valuable."
After her father passed, Trudy found some solace in UND's Department of Art & Design. Building and shaping jewelry in metal arts allowed her to work through the difficult time. "I called it art therapy," she says. In fact, she plans to continue the newfound interest and graduate with a minor in visual arts with a metalsmithing emphasis.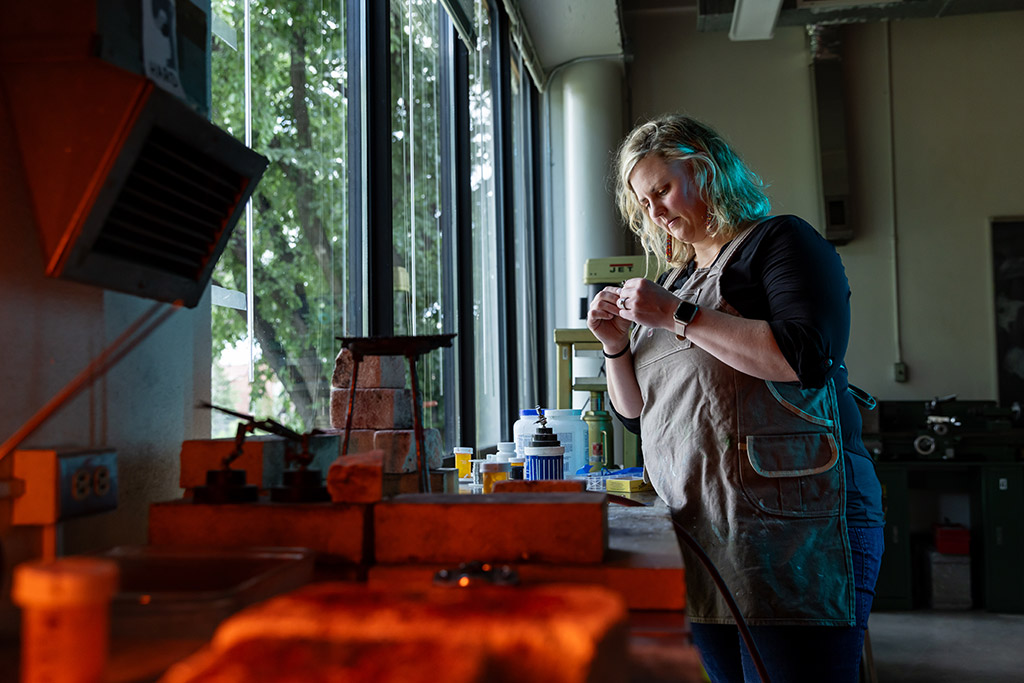 For her bachelor's degree, Trudy selected Operations & Supply Chain Management, something she'd had experience with from both firefighting and the Antarctic.
"I found out they had an Operations & Supply Chain program. And I was like, 'I've been doing this for the last 10 years.' I love the logistics aspect of things, like just the puzzles of trying to figure out transportation and getting what you need."
Since beginning her studies, Trudy has remained true to her desire for experience. She has competed as a member of the Supply Chain Team, met UND President Armacost at a networking event and taken advantage of being around campus by attending the summer concert series hosted by the North Dakota Museum of Art.
She's taken advantage of the flexibility of online classes but plans to take as many in-person courses as possible. Even with a few semesters left, she allows herself to entertain some ideas of what may come next. After all, dreams and visions are just that until they're put into action.
"For me as a non-traditional student going back to school for a degree, it's never too late to start something new. If you're interested in something, just go do it."
Major:

Operations & Supply Chain Management

Hometown:

Middle River, Minn.

Graduation Date:

Spring 2025