Helping Heal
Jacob Greenmyer's career aspirations evolved from his own personal health battles.
After he was diagnosed with a rare form of cancer as a teenager, Greenmyer is now a medical student in the UND School of Medicine and Health Sciences.
"I was influenced by the great staff, doctors and everyone who helped me through that time," he said.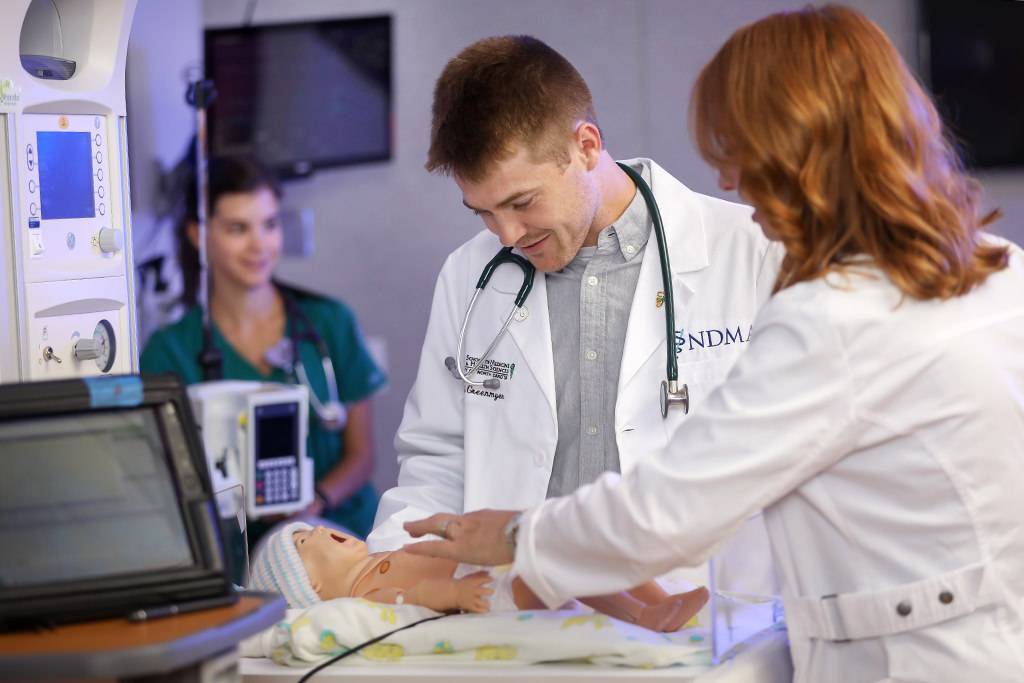 Visits to the doctor, unfortunately, were commonplace when he was growing up. At age 8, he was diagnosed with common variable immunodeficiency, a disorder marked by recurrent infections. Later, as a high school freshman, he spent 13 months with chest pain, pneumonia and other symptoms.
In addition to fighting those conditions that year, doctors broke the toughest news yet. He had a rare form of cancer called mucoepidermoid carcinoma.
He lost half of his left lung to the disease, but Greenmyer is happy to report he's cancer-free today.
During those health setbacks, he saw firsthand the impact his doctors had on his life, which inspired him to pursue a medical degree.
"I owe it to them and my family to try to do something with this opportunity," Greenmyer said. "I was influenced along the way by a lot of great people to get into the medical field."
The Stirum, N.D., native, received his undergraduate degree in biology from UND. He also was the recipient of a UND and Me scholarship, an annual $10,000 award provided by the Minnesota Vikings to UND.
Greenmyer also has shown leadership by serving on the board of the Global Friends Coalition, an organization that helps New Americans integrate into the Grand Forks community.
Major:

Biology, Medicine

Hometown:

Stirum, N.D.

Leaders Who Inspire Me:

Pediatric Doctors