The 'Top Dog' in Teaching
UND graduates across the country are innovating the world in ways both big and small.
Kayla (Delzer) Dornfeld, a teacher in Mapleton, N.D., has transformed her third-grade classroom into one of the most tech-savvy in the nation.
Her students use laptops and tablets nearly as much as pencils and paper, and they post messages daily on class Twitter and Instagram accounts.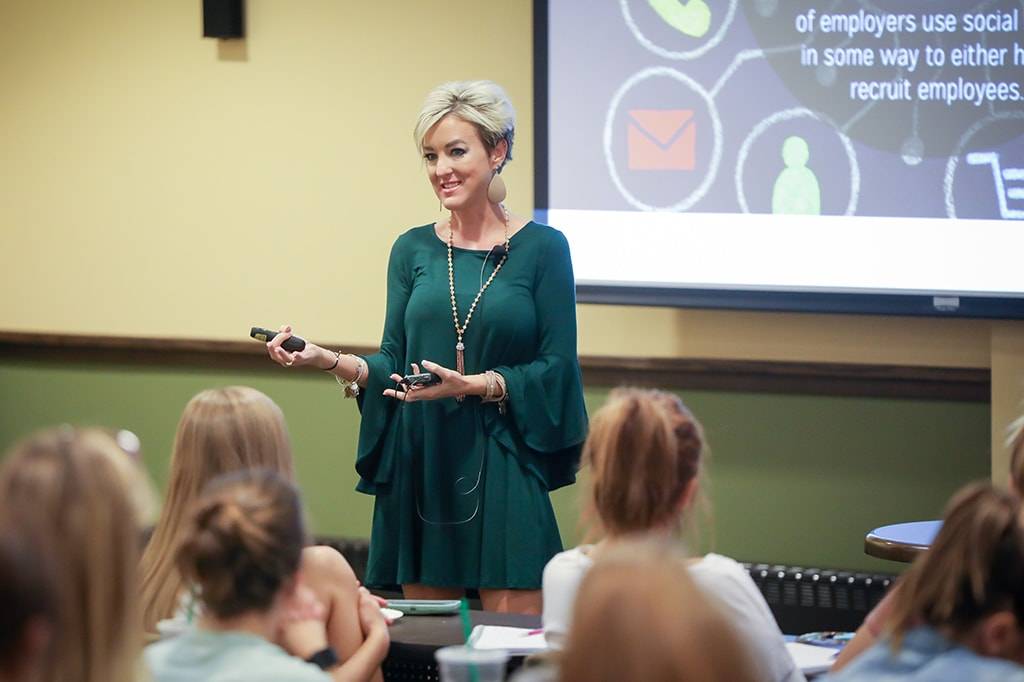 Today's students don't know a world without the Internet and smartphones, so Dornfeld thinks it's imperative these types of technologies are used in as many ways as possible in school.
While many public schools incorporate more technology into their classrooms, Dornfeld is going a step beyond. She has her own brand — Top Dog Teaching — and she works to get free supplies for her students through the use of that brand.
Dornfeld graduated from UND in 2008 with a double major in elementary education and early childhood education. She later earned a master's degree in elementary education in 2014.
"I was created and put on this earth to teach," she writes on her website. "I can't imagine doing anything else in the whole world."
To make her students more comfortable in her classroom, she even revolutionized what it looks like. Instead of assigned desks, Dornfeld allows her students to sit wherever they want on various types of furniture — from mats to ball chairs to beanbags. Dornfeld has dubbed it the "Starbucks Classroom" because you get to choose where you sit.
Since implementing the plan, Dornfeld says she has seen her students improve. Her work recently was featured in The New York Times, and so many teachers from around the country wanted to visit her classroom that the school set aside one day a week for tours.
Dornfeld was also named the 2019 North Dakota Teacher of the Year. Another UND graduate making an impact on the next generation of leaders.
Major:

Elementary Education

Hometown:

Lakota, N.D.

Nationally known for:

"Starbucks Classroom"