News
CHECK OUT OUR NEWSLETTER
DECARBONIZED BIO-INFRASTRUCTURE MATERIALS REQUEST FOR SOLUTIONS
Submission Deadline: January 19, 2024
Does your organization specialize in bio-based, renewable materials that could benefit Department of Defense (DOD) military construction?
The U.S. Army Engineer Research and Development Center (ERDC) is charged with evaluating bio-derived products for the DOD and will consider down-selected parties for possible funding support in Phase II of this effort.
ERDCWERX invites pre-proposals introducing commercially available bio-based building technologies that represent reductions in embodied carbon and improvements in building efficiency. Applicants are encouraged to submit evidence of innovation/product performance in full-scale demonstration.
Requirements include, but are not limited to:
modular component or structural insulated panels
design-for-disassembly and hand-tool minimization with re-deployable connections
evidence of avoided greenhouse gas emissions, building envelope performance, and carbon cost benefits
improved constructability metrics in schedule, transportation, labor demands, productivity, traffic, and waste
This project supports the ERDC Construction Engineering Research Laboratory Commercial Solutions Opening.
NOTE: Applicants must be registered in the System for Award Management (SAM) database.
VIEW DETAILS AND SUBMIT A PRE-PROPOSAL
About ERDCWERX
ERDCWERX provides a streamlined path to collaboration and contracting with the U.S. Army Engineer Research and Development Center (ERDC). Our events, tech challenges, and other opportunities make it easier and faster for innovators to propose solutions for consideration by ERDC. As a result of our partnership with ERDC, a growing number of contracts and agreements have been awarded to industry and academia.
INTERVIEW WITH KHALIL MACK, DIRECTOR OF APEX ACCELERATORS
"I think APEX Accelerators ...take a lot off of the CO's plate, helping create that perfect match between vendor and buyer"
VAO recently had the pleasure of sitting down with Khalil Mack, director of APEX Accelerators (formerly known as Procurement Technical Assistance Centers) for the Department of Defense (DoD) Office of Small Busines Programs (OSBP). The interview focusted on the myriad ways of his teams of 90-plus support centers are boositing American entrepreneurship, establishing stronger supply chains, and connecting companies with government counterparts. Read the full article!
RECORD-BREAKING $163 BILLION IN FEDERAL PROCUREMENT OPPORTUNITITES TO SMALL BUSINESSES
The federal small business contracting goal of 23% for fiscal year (FY) 2022 was exceeded by over three percent. In (FY) 2022, awards to small businesses were an all-time high of 26.5% of federal contract dollars. This historic level amounts to a $162.9 billion investment in the small business economy – an $8.7 billion increase from the previous fiscal year. Ten federal agencies earned an "A+" for their agencies' achievements in small business contracting, and an additional ten agencies received an "A" grade. The federal government, overall, earned an "A" on this year's government-wide scorecard.
For additional details: Government-wide Performance
DHS SCIENCE AND TECHNOLOGY REQUEST
DEFENSEWERX (DWX), in partnership with the Department of Homeland Security (DHS) Science and Technology (S&T) Directorate, is searching for innovative capabilities to address DHS challenges. Our North Dakota businesses might have the solution!
Submit your technology for DHS S&T's review and the potential to help secure our Nation. Technology Submission Form
SAM.GOV NEWS

Lapse in SAM Registration Disqualifies Government Contractor from Contract Award
The Court of Federal Claims (COFC) recently interpreted FAR Clause 52.204-7, which requires offerors to register in the System for Award Management (SAM), to indicate that even a slight lapse in a contractor's SAM registration status could disqualify them from potential award.
The Case Before the Court
COFC recently granted a preliminary injunction in Myriddian, LLC v. U.S., No. 23-443 (Fed. Cl. May 23, 2023) staying performance of a contract solicited by the Department of Health and Human Services (HHS) to provide methodologies that ensure consistent coding of Medicare and Medicaid claims under the National Correct Coding Initiative program. The solicitation indicated the procurement was a negotiated procurement under FAR Part 15 and required all offerors to comply with its terms and conditions to be eligible for award. Most importantly, the solicitation included FAR 52.204-7, which reads, "an Offeror is required to be registered in SAM when submitting an offer or quote, and shall continue to be registered until time of award, during performance, and through final payment of any contract, basic agreement, basic ordering agreement, or blanket purchasing agreement resulting from this solicitation."
About SAM.gov
SAM is 100% free to all users. Contact an APEX advisor for assistance with SAM registration.
Don't make the mistakes that cause delays with your entity registration in SAM.gov. The Federal Service Desk (FSD) shares seven reasons entity validation documents are rejected learn more.
The IAE facilitates the federal awards processes in multiple online systems, including the SAM. Those systems are used for registering to do business with the federal government, listing contract opportunities, capturing contractor performance, viewing contract data, searching assistance listings, reporting subcontracts, and learn more.
DOD AND SBA SIGNED MEMORANDUM
On Friday, the Defense Department and the U.S. Small Business Administration signed a memorandum of understanding to help both agencies better meet the needs of small businesses in the United States. While both the SBA and DOD already work with small businesses, the agreement aims to strengthen and expand small business development nationally and locally. 
Farooq A. Mitha, director of small business programs at DOD, and Mark Madrid, associate administrator of SBA's Office of Entrepreneurial Development, signed the agreement at the Maryland Procurement Technical Assistance Center, a DOD-funded office in College Park, Maryland. The facility is one of more than 90 such offices that help small businesses find contracts with DOD and other federal agencies. The centers will soon be rebranded as APEX Accelerators, formerly known as the PTACs.
REGIONAL NEWS
Notice to All Prime Contractors and Subcontractors
Subcontractor registrations expire on December 31. Contractors not currently prequalified as prime and only wish to work on NDDOT projects as subcontractors must fill out a Subcontractor Registration Request annually. It can be submitted online (preferred) or on paper form SFN 52243, found on our website.
All contractors that enter into a contract exceeding $4000 to do business in North Dakota must have an ND contractor's license. The prime contractors are responsible for ensuring their subcontractors have the required contractor's license before their work begins on an NDDOT job. More information can be found online.
The 2023 annual bid bonds will expire on December 31. A 2024 annual bid bond must be completed in full, submitted, and approved before any upcoming bid openings that your firm wishes to bid on as a prime contractor after January 1. The form can be found on our website. It must be submitted on white paper with original signatures to our office. Emailed or faxed copies will not be accepted. If a person other than an authorized company official, as shown on the most recent prequalification application, signs for the company, a letter or current company resolution must be attached giving that person signing authority.
The 2023 tax clearance statements expire on December 31. Before NDDOT can execute a construction contract with your firm or make a final payment on an existing contract in 2024, we must have a copy of your current statement on file. You can request your tax clearance statement from the ND Tax Commissioner.
Subcontractor registration requests and tax clearance statements can be submitted via email to constructionservices@nd.gov or jmorehouse@nd.gov.
Please allow sufficient time for the approval process before they are needed.
Air Force GBSD Program
The Department of the Air Force's new weapon system, the Ground Based Strategic Deterrent, has officially been designated the LGM-35A Sentinel. Secretary of the Air Force Frank Kendall approved the designation for the system that modernizes the ICBM leg of the Nation's nuclear triad. "Our Nation's nuclear deterrent force, two legs of which is operated by Airmen, has quietly provided a strategic security shield for decades," Kendall said. "All that time, the Department of the Air Force has kept the watch; always vigilant and ready. The name Sentinel recognizes the mindset that thousands of Airmen, past and present, have brought to the deterrence mission, and will serve as a reminder for those who operate, secure, and maintain this system in the future about the discipline and responsibility their duty entails..."
North Dakota Secretary of State
Most businesses must be registered and in good standing with the Secretary of State. Secretary of State registration and reporting requirements vary by business type. Since state agencies must ensure that vendors have complied with the Secretary of State and Business License requirements stated in the solicitation, learn additional information when it comes learning how to bid.
CYBERSECURITY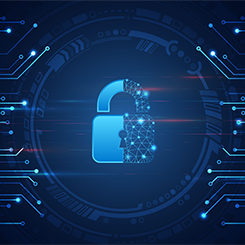 The TikTok ban now applies to federal contractors. A new acquisition regulation released on June 2, 2023 bans contractors from using the popular social media app on any device used for official business. The White House directed agencies to get TikTok off their networks in February.
The new contracting rule applies to devices regardless of whether they are owned by the government, the contractor, or the contractor's employees, including phones used as part of a "bring your own device" program. It does not apply to a personally owned phone that is not used in the performance of a contract
Contractual Remedies to Ensure Contractor Compliance with Defense Federal Acquisition Regulation Supplement Clause 252.204-7012
Important information about contractor cybersecurity requirements for companies doing business with the Department of Defense. If you have a contract containing Defense Federal Acquisition Regulation Supplement (DFARS) clause 252.204-7012 "Safeguarding Covered Defense Information and Cyber Incident Reporting", contracting officers are required to verify, prior to award, the contractor has the summary level score of a current NIST SP800-171 DoD Assessment for that system posted in SPRS. See a copy of a DoD letter dated June 16, 2022 that further discusses the requirements.
VETERAN SMALL BUSINESS CERTIFICATION PROGRAM
Effective January 1, 2023
The Veteran Small Business Certification program is scheduled to officially begin operations and accept new applications in January 2023.
Administrator Guzman also shared much-anticipated news that she intends to grant a one-time, one-year extension to current veteran-owned small businesses verified by the VA as of the transfer date on January 1, 2023. More details on the extension can be found in the press release.
Along with the recertification extension, the 2021 National Defense Authorization Act grants a one-year grace period for self-certified SDVOSBs until January 1, 2024. Find out more about this extension in the press release.
Until the SBA opens the VSBC program in January 2023, the recommended next step for uncertified veteran-owned small businesses is to self-certify so that you have federal contracting opportunities through all federal agencies, aside from the VA, until 2024.
In the meantime, please continue to direct any questions to – cvetransfer@sba.gov