News | Media Inquiries & Relations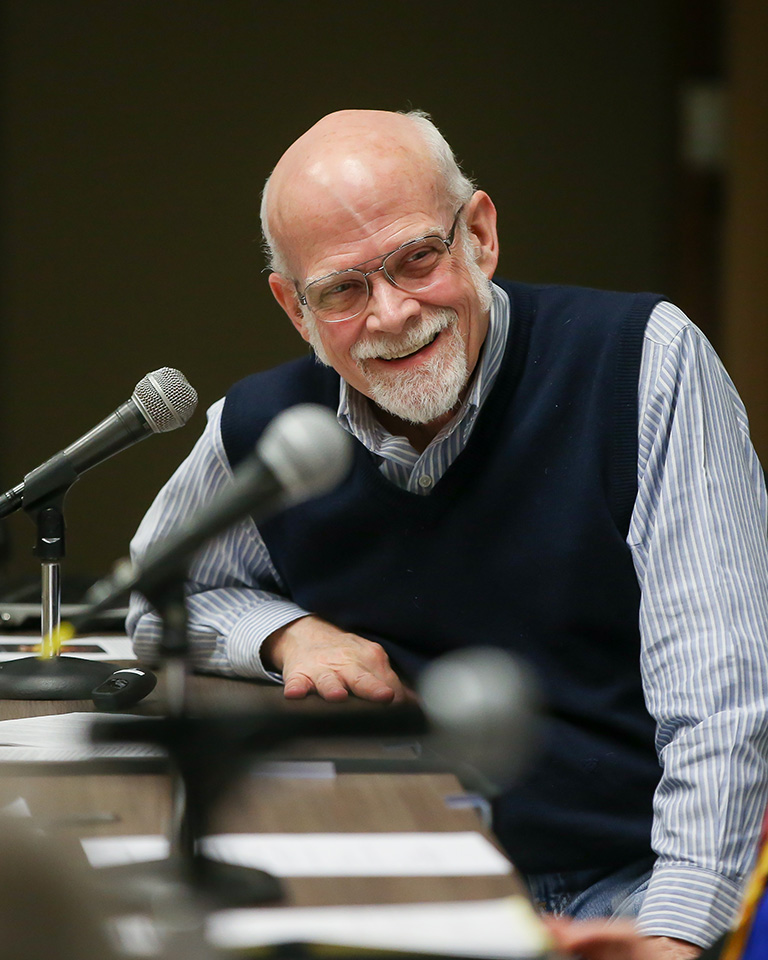 UND Today
From the President
UND in the News
President Andy Armacost is quoted in an Inside Higher Ed article on the uncertain future of artificial intelligence in academia.
AI Bots Can Seem Sentient. Students Need Guardrails.
UND Assistant Professor of Education, Health & Behavior Radomir "Ray" Mitic, whose interests include international/comparative higher education and who spent much of 2019 doing research at a Russian university, lends his personal insight to a Chronicle of Higher Education article about how the war in Ukraine has rendered Russia effectively off limits to Western researchers.
Slamming the Door on Scholarship
UND Space Studies' Pablo De León continues to be one of the leading global experts on space exploration, as he provides comment for a CNBC artcile on next generation spacesuits.
NASA's $3.5 billion plan to redesign its aging spacesuits
UND School of Law Professor Paul E. Traynor recently offered his expertise to a WalletHub piece on "liability vs. full coverage."
Ask the Experts: Liability vs. Full Coverage
UND Economist Dave Flynn points out the parrallels of the current national economy and the energy-boom frenzy in North Dakota just a few years ago, for The New York Times.
[S]pacesuits that are being used now in the International Space Station by NASA are suits that were really designed in the '70s ... Due to lack of funding, NASA kept working on them, kept repairing them and maintaining them for all these many years. But really, these are suits that are at the end of their useful life

Pablo De León, director of UND's Human Spaceflight Laboratory.

CNBC, Feb. 22, 2023
,
UND faculty and industry experts can provide insight and analysis on topics they've researched and taught.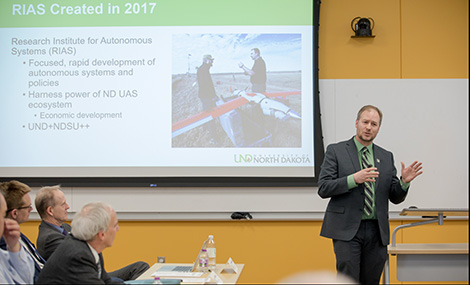 1000+ Experts
A world of knowledge.
Find experts by searching our directory by name, department or specialty. Faculty and staff update their own directory profiles.
Search Directory
Info for Media
News Sources
UND produces several blogs and e-newsletters for internal and external audiences. Some units also provide an electronic list of press releases for media.
Press Releases (2020 - present)
Media Assets
Requests for archived photography, professional headshots and video assets may be submitted to marketing@UND.edu.
FOIA Requests
Submit all Freedom of Information Act (FOIA) and other general requests for information to UND.inforequest@UND.edu. All FOIA requests are reviewed by UND General Counsel.
North Dakota Century Code allows UND to charge for costs of locating records and/or reviewing all responsive information.
Media Request Form