News | Media Inquiries & Relations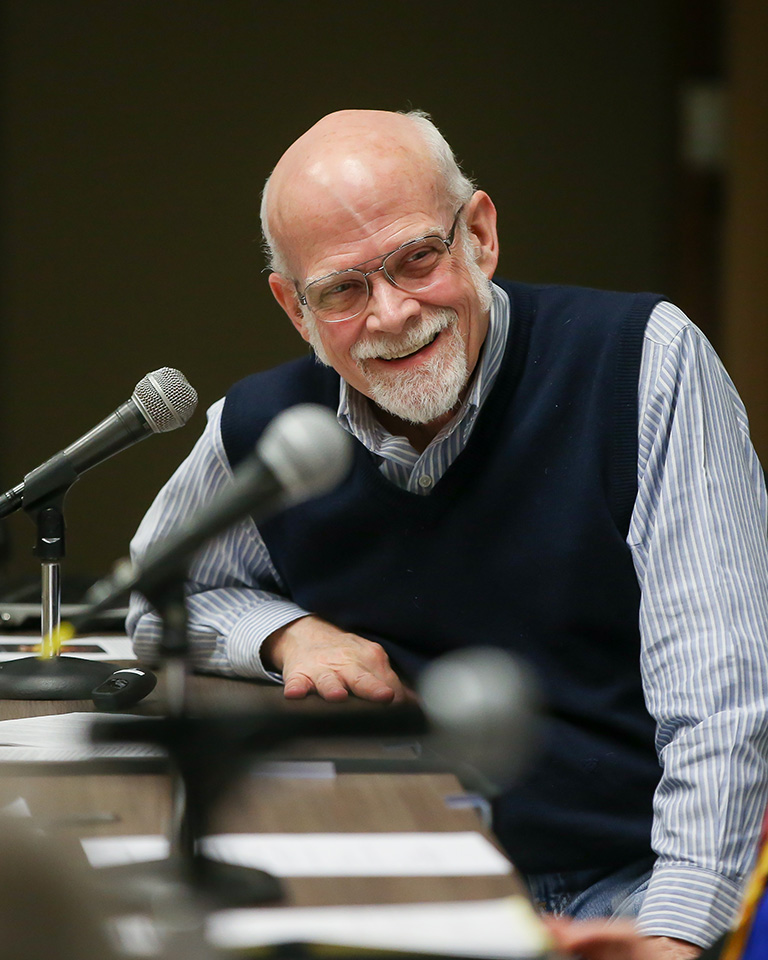 UND Today
UND in the News
Public health messages generally stress the importance of a healthy diet, but Nicole Redvers, a member of the Deninu K'ue First Nation in Canada and a professor of family and community medicine at UND, tells EarthBeat that tribal lands are often food deserts.
Severe isolation, highest per capita death rate mark Native American COVID-19 experience
UND's new Vice President for Academic Affairs & Provost Eric Link is listed in a regular Inside Higher Ed feature on newest top higher education administrators.
New Presidents or Provosts: Central Alabama CC, College of the Holy Cross, Fisk U, Herzing U, Knox College, Sheridan College, U of La Verne, UND...
UND Chester Frtiz Distinguished Professor of Philosophy & Religion Jack Russell Weinstein shares insight on the writings of famed economic philosopher Adam Smith for an article in The Federalist.
Cancel Mob Twists Adam Smith's Anti-Slavery Views To Dishonor His Gravesite
UND Political Scientist Robert "Bo" Wood is quoted in a CBS News story about a proposed North Dakota law banning mask mandates.
ATT&T Says State's Bill Banning Mask Mandates 'Overrides our Corporate Policies'
UND School of Law Professor Steven Morrison is quoted in The Wall Street Journal about legal questions stemming from the Jan. 6, 2021 Capitol riot in Washington D.C.
Sedition Laws Give Prosecutors Powerful Tool for Pro-Trump Capitol Riot
UND faculty and industry experts can provide insight and analysis on topics they've researched and taught.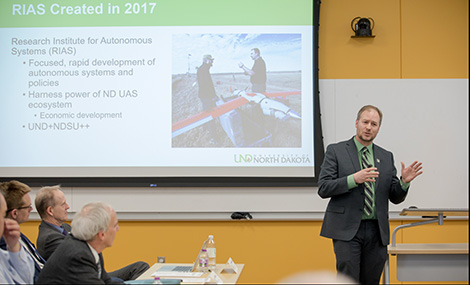 1000+ Experts
A world of knowledge.
Find experts by searching our directory by name, department or specialty. Faculty and staff update their own directory profiles.
Search Directory
Info for Media
News Sources
UND produces several blogs and e-newsletters for internal and external audiences. Some units also provide an electronic list of press releases for media.
Press Releases (2020 - present)
Media Assets
Requests for archived photography, professional headshots and video assets may be submitted to marketing@UND.edu.
FOIA Requests
Submit all Freedom of Information Act (FOIA) and other general requests for information to UND.inforequest@UND.edu. All FOIA requests are reviewed by UND General Counsel.
North Dakota Century Code allows UND to charge for costs of locating records and/or reviewing all responsive information.
Media Request Form