Excelling with humility
Imagine sitting for a four-part, professional exam that a half of its annual 75,000 takers fail. Now imagine not only passing all four sections, but doing it on the first try with an average score above 95.5 – out of a possible 99.
Last year, this would have put you in the company of just 137 individuals in the United States who aced the Uniform Certified Public Accountant Examination.
This is what Zsofia Barandi did, becoming the eleventh University of North Dakota graduate in 30 years to accomplish the feat and win the coveted Elijah Watt Sells Award.
"I was in a really good position because of UND Accountancy to be able to achieve this," said Barandi, who earned both her bachelor's and master's degrees at the University. "This happened through a combination of support from UND and EY."
I never would have gotten a job at EY if it wasn't for the connections alumni share with UND.
One of the "Big Four" global accounting firms, EY (formerly Ernst & Young) is where Barandi has worked since graduating with her master's degree. In her role on the company's assurance team in Minneapolis, she supports the auditing processes for several Fortune 500 companies.
"I never would have gotten a job at EY if it wasn't for the connections alumni share with UND," she said.
When asked what makes her the most proud, Barandi had options – a stellar CPA exam performance, an award to show for it, a job at a major firm. Instead, she pointed to her involvement with the student-led UND International Organization, which she led one year. The club puts together the Feast of Nations, an annual celebration of cultures that sweeps campus and the town community with such energy that its prominence and attendance almost rival those of a commencement.
"Getting to share my culture and other people's cultures and really showcase how diverse Grand Forks and UND are, that was always very, very powerful for me," said Barandi, who hails from Budapest, Hungary.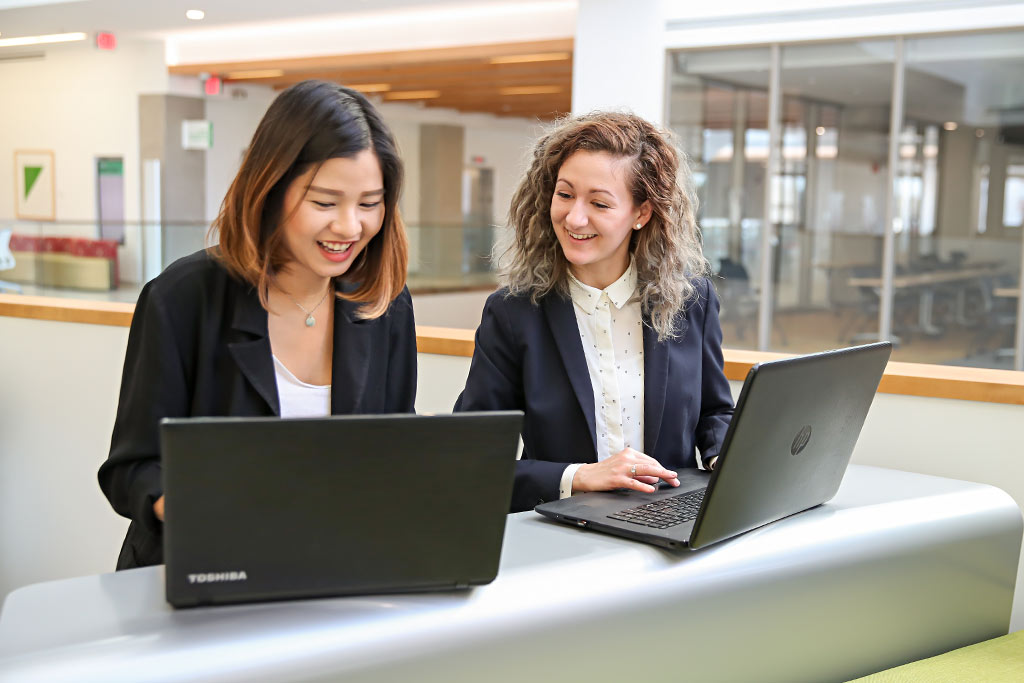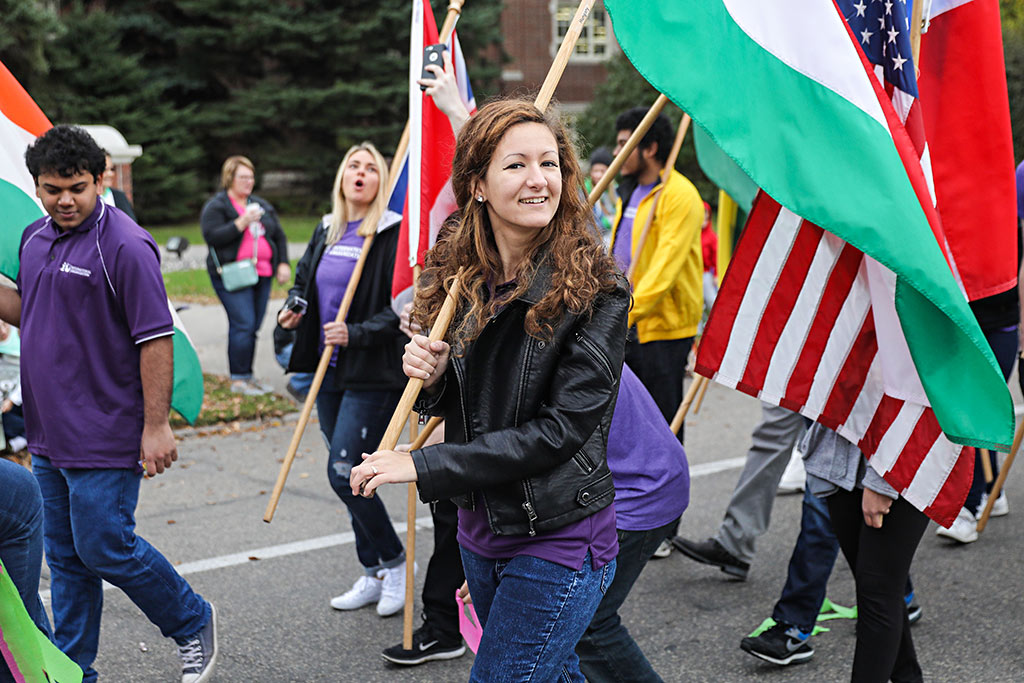 During her time at UND, she also volunteered with the Global Friends Coalition, helping a local new American family to learn English and navigate the citizenship process. Through a special accountancy course in fall 2018, Barandi participated in a winter-clothing drive as a way of raising awareness about the chronic problems Indigenous populations face.
Opportunities like the latter attest to the caliber of the UND Accountancy Department, whose hands-on approaches, academic assistance and business-world ties have propelled the careers of hundreds of students. Barandi acknowledged the role the department has played in her own success. After all, she earned two diplomas here.
"The Department is just amazing," she said. "They have the best and most caring professors and awesome resources as far as finding a job after graduation, and really good connections with firms and awesome scholarship opportunities."
As quick as Barandi is to credit others and remain humble about her accomplishments, acing the CPA exam and winning an award that goes to only a handful of accountants nationwide takes a special kind of student and professional.
Praising Barandi, Accountancy Chair Kate Campbell said, "You have to have been very committed to your studies throughout your whole curriculum, because the CPA exam is testing you on everything you learn in accounting and more."
Major:

Accountancy

Hometown:

Budapest, Hungary

Why UND?

Affordability and Opportunity