Grad Keeps Door Open, Walks Right Into Success
Lauren Cain of Oxbow, N.D., believes in keeping an open mind and an open door. She's game to go anywhere and try anything.
Anything, that is, except vegetables.
"I think I have to be the pickiest eater," the UND graduate said with a laugh. "I know I haven't eaten a vegetable in 15 years. I just can't do it."
Luckily, that vegetable aversion doesn't extend to handling them. While Cain studied Marketing and Operations & Supply Chain Management, she also lived it as an intern at Black Gold Farms.
The global operation headquartered in Grand Forks produces, packages and distributes sweet, red and chip potatoes nationwide. In fact, it's one of the largest suppliers for Frito-Lay's and Walmart.
For the first six months on the job, Cain managed and dispatched 20 trucks a week to fulfill contracts across the country. The next six months, she switched to transportation logistics and data analytics.
The results of her research led the company to buy its own trucks and hire its own drivers — a decision that increased profits and saved hundreds of thousands of dollars. Not too shabby for a part-time intern.
And that wasn't the only door UND opened for Cain. She also interned at Steffes Corp., where she generated more than $2.6 million in raw material purchases for the steel manufacturer.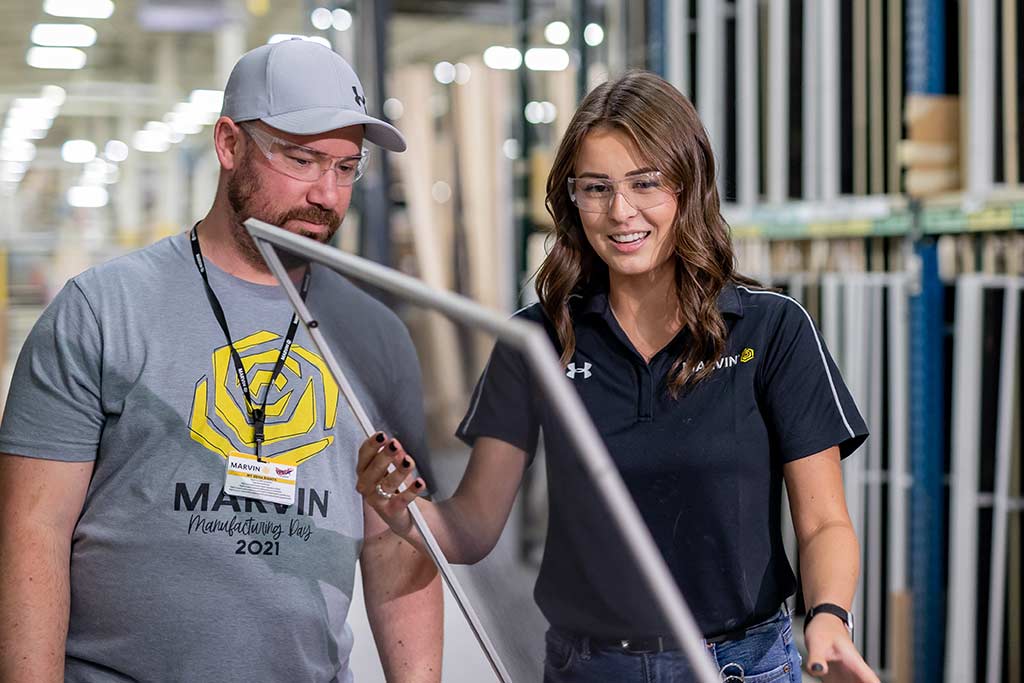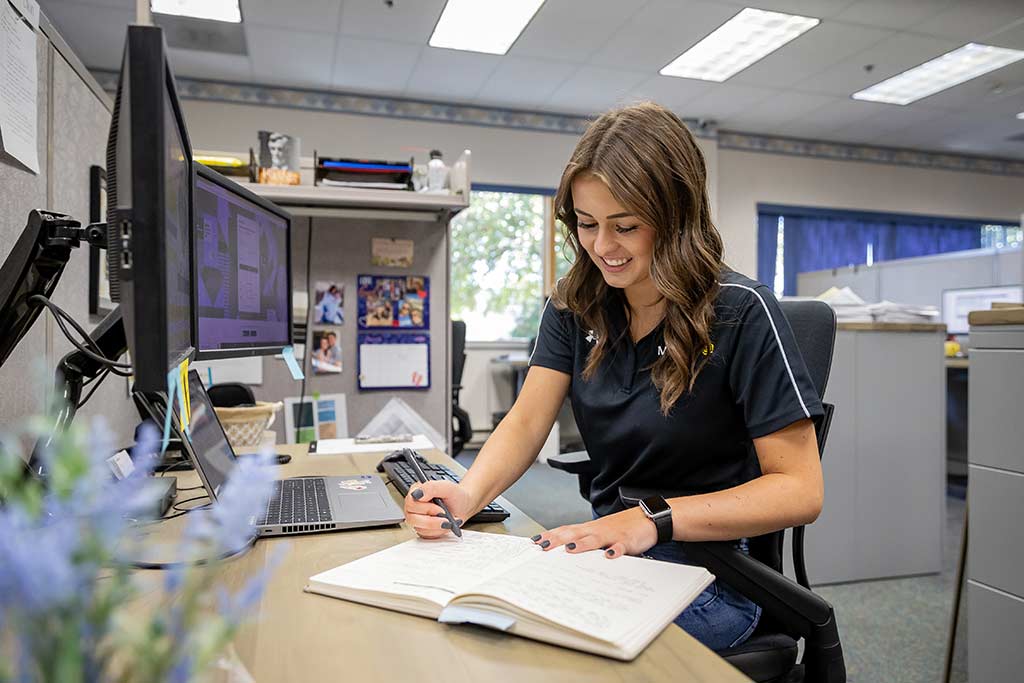 Cain said she inherited her strong work ethic from her business-minded parents, but she never had a definitive end goal when she started classes at UND.
"I've just always thrived on working hard and staying very busy," she said. "I never had a specific job in mind because I didn't want to get tunnel vision and possibly miss out on a big opportunity.
"I'm huge into active learning and wanted to have room to grow. I've always been less focused on what my title is and more focused on how I can make the biggest impact for the company."
I always made a point to connect with my professors. They'll go out of their way to help you succeed.
It was equally important for her to help thousands of other students make their own impact while working at UND's Pancratz Career Development Center. The center helps with everything from resumes, cover letters and mock interviews to hosting career fairs and providing free professional attire.
"One extremely helpful service to me was called Strength Finders," Cain said. "It identified my five strengths as relator, analytical, strategical, competition and achiever. Recognizing my strengths really opened my eyes to how I could be more of a team player and leader in my clubs and organizations. "I learned invaluable skills on how to interact with companies, adults, students and everyone around me."
And for someone involved in 10 student organizations — including Student Government and the Women in Business group she helped found — that skill set certainly proved beneficial. Excellent time management doesn't hurt either when you're averaging 22 credits and a 30-hour workweek.
But so much of success really comes down to people and making connections, Cain said.
"I always made a point to connect with my professors," she said. "They'll go out of their way to help you succeed."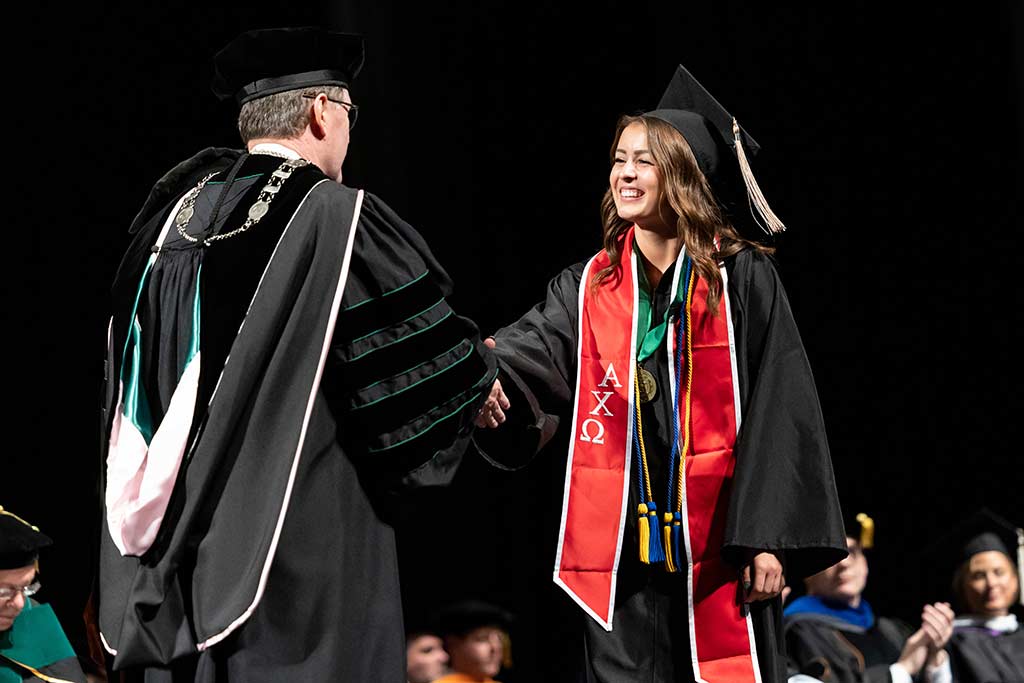 Cain's final advice? Work hard. Stay busy. Always keep your door open.
And she just walked through a really big one. Weeks before graduation, she got a job offer from Marvin, formerly Marvin Windows and Doors. She's now a purchasing agent specializing in screens, silicones and chemicals — ordering up to 800,000 units for six different plants each week.
"It's a ginormous organization," she said. "It's crazy, but thanks to UND, I'm here."
Hometown:

Oxbow, N.D.

Majors:

Marketing; Operations & Supply Chain Management

Minor:

Professional Sales