Accelerated Kinesiology Degree
B.S. and M.S.
Become a leader in the fast-growing movement to promote health and fitness.
Health and fitness are critical concerns as rates of obesity, diabetes and other preventable medical problems continue to rise. Kinesiology is an excellent choice for students interested in health, fitness and physical activity.
Program type:

Accelerated (Bachelor's and Master's)

Format:

On Campus or Online

Est. time to complete:

4-5 years

Credit hours:

150
Why earn an accelerated kinesiology degree?
Accelerated Kinesiology Degree Online or On-Campus
Our specialized exercise physiology and biomechanics laboratories are a great way to develop practical skills and hands-on experience.

You will learn from world-class researchers. All faculty have PhD's, including some of the nation's leading scientists and high performance coaches. Our faculty offers a practical approach to learning, which means you will work on real-world projects and gain direct experience.

Work alongside renowned experts in kinesiology. You'll have the opportunity to make a difference in finding solutions to the world's health and wellness challenges.

You'll develop the ability to independently design and execute original research to produce new knowledge.

UND's kinesiology program is a Council for Accreditation of Educator Preparation (CAEP) accredited teacher education program.

Enhance your professional skills at 60+ free workshops offered through the UND School of Graduate Studies. Our goal is to provide you with the workforce skills and job search strategies to succeed.
What can you do with an accelerated kinesiology degree?
Accelerated Kinesiology Degree Courses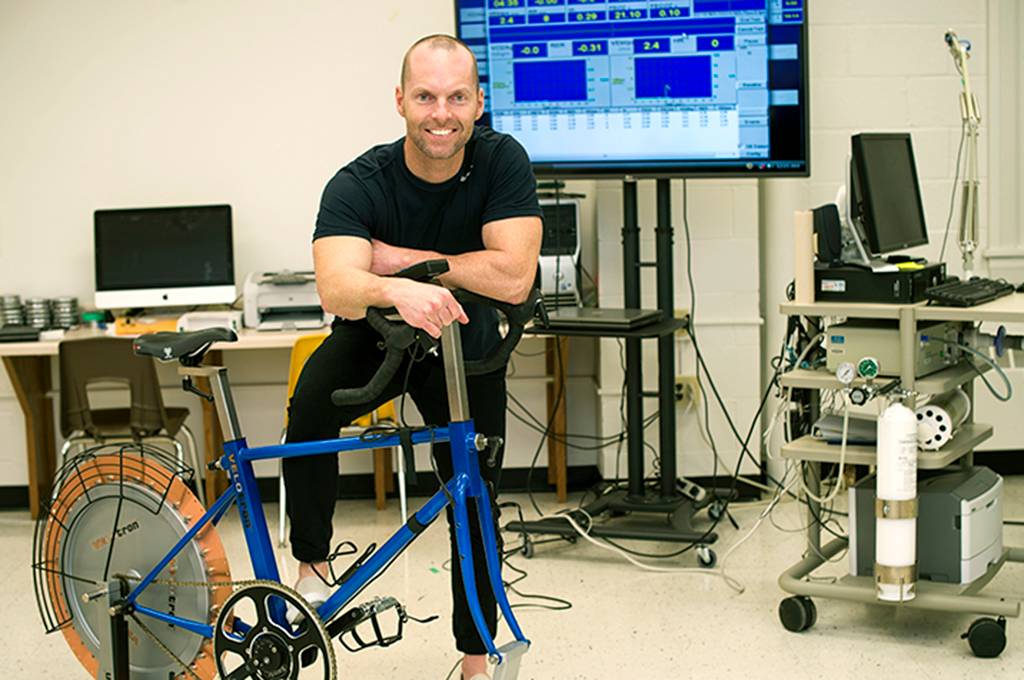 Leaders in Kinesiology
Temporal trends in research output, citation rates and graduate-student success show UND's Kinesiology program punching above its weight.
UND's Kinesiology Success