Apply to Social Work Program
We're excited you're ready to invest in a lifetime of success.
Online Social Work Students
For online students, the application process is the same as an on-campus student. You do not need to complete a separate application.
How to apply to the B.S.S.W. program?
Step 1 - Apply to UND
Freshmen
Apply as a freshman if you're currently in high school or you've graduated from high school but have never enrolled at another college or university.
Transfer Students
Apply as a transfer student if you're a high school graduate who previously registered or enrolled at another college or university.
Step 2 - Apply to the B.S.S.W. Program
Complete the Program Application
After you have met admissions criteria and have been admitted to UND, apply to the UND Social Work program. The application will ask you to respond to several essay questions. Please respond using one to two paragraphs per essay question (listed below).
We recommend that you type your essay responses ahead of time so that you can copy and paste them in to the application.
Describe the professional and personal experiences which influenced your decision to enter the profession of social work.
Discuss the importance of diversity to the practice of social work.
Explain how your own values and beliefs correspond with social work ethics.
What are your professional goals?
What challenges or obstacles do you expect in completing the B.S.S.W. program?
What supports do you have in place to assist you with these expected challenges?
You will also need to upload a resume. Things you should include in your resume are:
Educational background
Work experience (include approximate time frames and brief description of duties)
Volunteer work (include approximate time frames and brief description of duties)
Clubs or service organizations you belong to
References are not required
Submit an Interview Video
Record a 3-5 minute video of yourself answering the following questions:
Describe the strengths you possess which you believe would contribute to your success as a social worker.
Explain in detail a situation in the workplace (or school) where there has been conflict with another employee/person. What would that person say about how you dealt with the conflict?
Discuss a current social justice issue that you feel passionately about and explain why.
Optional: Is there any additional information you want us to know about you?
Submit your video to attachment in an email, link to a OneDrive file or YouTube video link to: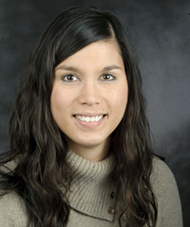 701.213.6308
Gillette Hall Room 306c
Grand Forks ND 58202-7135
A live interview may be requested if the Admissions Committee has any further questions.