Association of Residence Halls (ARH)
The ARH is the governing body that ties together UND's residence hall community.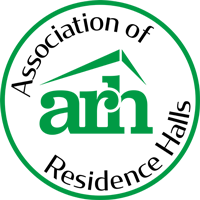 ARH is comprised of student leaders from each hall who work closely with Housing and Dining staff to promote a positive residential experience for students. Student-led committees plan programs, get residents involved, and oversee many of the great things happening in the residence halls.
Each resident pays a $29.50 fee per semester to support ARH programs, as well as programming efforts in each hall.
Concerns about residence hall policies and improvements are channeled to Housing administration through ARH. To voice such concerns or suggestions, ARH encourages residents to speak with hall government members, hall staff or email housing@UND.edu.
How To Get Involved
Become a Hall Representative
Attend meetings on Thursdays at 5 p.m. in Wilkerson Commons 173/175