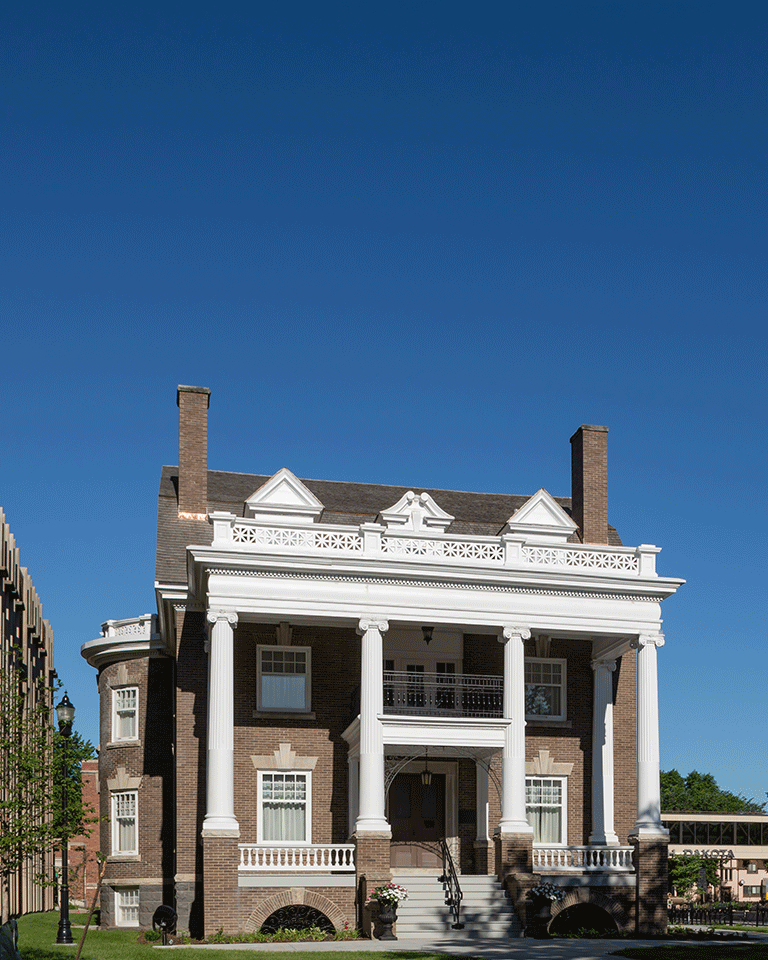 Gershman Graduate Center
The Dr. Kathleen and Hal Gershman Graduate Center is a space dedicated to graduate students and graduate education.
A generous donation from Dr. Kathleen and Hal Gershman enabled a full-scale renovation of the Stone House building.
The new Gershman Graduate Center (GGC) is a space dedicated to graduate students and programs, encouraging collaboration and connection for online and on-campus students. Graduate students and the campus community may reserve space at the GGC for purposes of graduate education.
Graduate Student Lounge
The graduate student lounge provides a space where graduate students can connect with their peers in a relaxed environment. The lounge has a comfortable seating area, private study desks and a study table where students can collaborate or take a break for the day.
The lounge is equipped with:
Comfortable Seating
Study Tables
Cable TV
Starbucks Coffee Machine
Refrigerator
Microwave
After Hours Access with U-Card
Building Tours
Free tours of the historic Gershman Graduate Center are offered Monday through Friday during normal business hours. Advanced tour registration is required (walk-ins not accepted due to space limitations). Tours are 20-30 minutes long and are limited to groups of 10 or less.
Please call 701.777.2850 or email gershmancenter@UND.edu to schedule a tour.
Guests needing disability accommodations for the tour, please contact Equal Opportunity & Title IX, 701.777.417 or UND.EO.TitleIX@UND.edu for assistance prior to your scheduled tour date.
Take a Virtual Tour