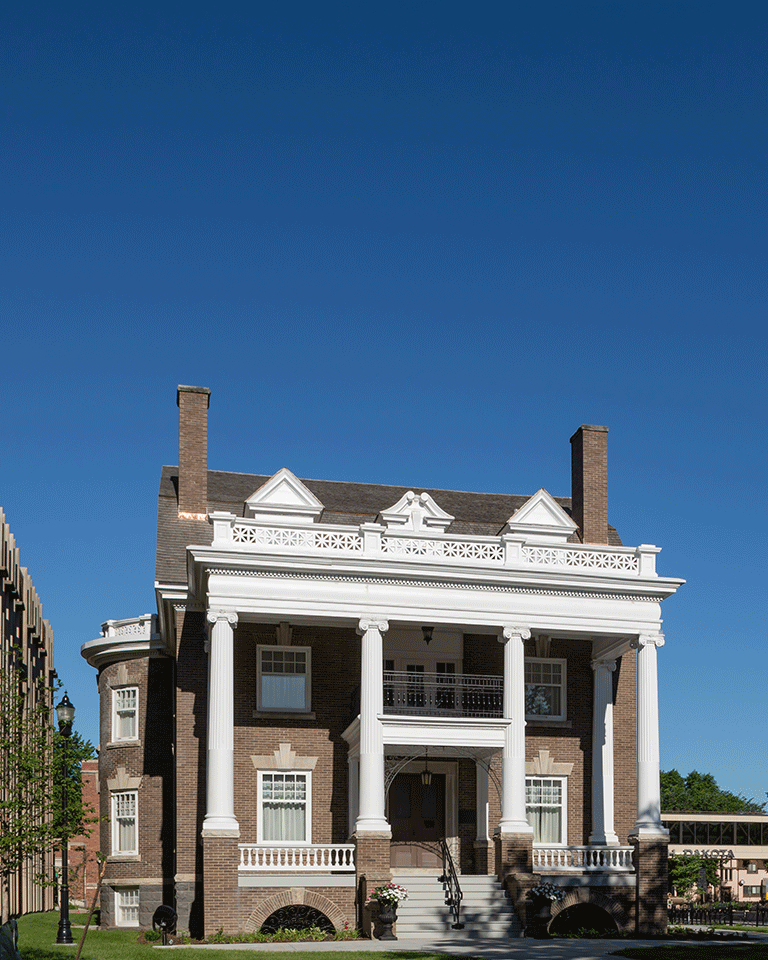 Gershman Graduate Center
The Dr. Kathleen and Hal Gershman Graduate Center is a space dedicated to graduate students and graduate education.
A generous donation from Dr. Kathleen and Hal Gershman enabled a full-scale renovation of the Stone House building.
The new Gershman Graduate Center (GGC) is a space dedicated to graduate students and programs, encouraging collaboration and connection for online and on-campus students. Graduate students and the campus community may reserve space at the GGC for purposes of graduate education.
Graduate Student Lounge
The graduate student lounge provides a space where graduate students can connect with their peers in a relaxed environment. The lounge has a comfortable seating area, private study desks and a study table where students can collaborate or take a break for the day.
The lounge is equipped with:
Comfortable Seating
Study Tables
Cable TV
Starbucks Coffee Machine
Refrigerator
Microwave
After Hours Access with U-Card
Building Tours
Free tours of the historic Gershman Graduate Center will begin the week of August 2, 2021. Advanced tour registration is required. Tours are 30 minutes long and are limited to groups of 10 or less.
Book your tour online or call 701.777.2850.
Guests needing disability accommodations for the tour, please contact Equal Opportunity & Title IX, 701.777.417 or UND.EO.TitleIX@UND.edu for assistance prior to your scheduled tour date.
Take a Virtual Tour