General Studies Major
Bachelor of General Studies (B.G.S.)
Personalize your education and take charge of your professional goals with a degree in General Studies.
Enjoy a more flexible approach to your education. UND's Bachelor of General Studies (B.G.S.) major empowers you to choose courses from a variety of academic departments to earn your degree.
Program type:

Major

Format:

On Campus or Online

Est. time to complete:

4 years

Credit hours:

120
Why earn a bachelor of general studies degree?
UND's General Studies Major
Immerse yourself in another culture through one of 300 study abroad programs

Gain experience in the workplace through an internship

Join any of our 250+ student clubs or organizations

Experience a broad, multidisciplinary education

Opt to earn your General Studies degree 100% online with our enroll anytime online courses

For those who are Active Duty, the General Studies degree program is AU-ABC degree eligible
What can you do with a general studies degree?
General Studies Major Course Options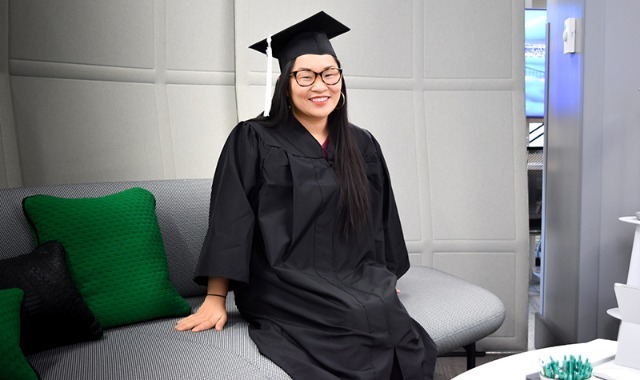 Life Isn't Linear
Katherine Dachtler completed her general studies degree 14 years after she started her college career.