AU-ABC Degrees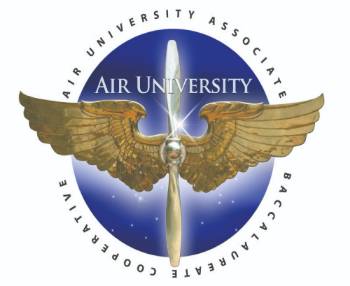 The Air University Associate-to-Baccalaureate Cooperative (AU-ABC) is designed to provide bachelor degree opportunities for any active Airmen and women of the United States Air Force, Air Force Reserve or Air National Guard.
Make the most of your tuition assistance benefits to earn an advanced education. The United States Air Force has partnered with military friendly institutions willing to maximize credit earned through the Associate of Applied Science (AAS) degree awarded by the Community College of the Air Force (CCAF).
Tuition Rates and Benefits
UND offers two convenient ways to complete your online courses:
Self-Paced Enroll Anytime
Independent study
Take 3-9 months to complete
NOT eligible for financial aid or tuition assistance
Semester-based Courses
Virtual classroom interaction
Semester structure with deadlines
Eligible for financial aid & tuition assistance
When enrolling in a course, be sure to complete your TA form in the Air Force Virtual Education Center.
UND is pleased to offer an Active Duty Military Tuition rate to Undergraduate students by using federal Tuition Assistance (TA) benefits. To receive this reduced rate, email your TA form to heidi.smart@UND.edu in Student Account Services, and your tuition rate will be adjusted for the term.
AU-ABC Program Options at UND
Click on the degree title to learn how your CCAF degree blends into a degree from the University of North Dakota.
How to Apply
Visit Military & Veteran Student Admissions for details on the admissions process.
GEM Program
UND also offers a General Education Mobile (GEM) approved program for any Airmen and women to provide general education opportunities in partnership with the Community College of the Air Force (CCAF). Through the GEM partnership, you'll be able to complete 15 of your 64 credits at UND.
Point of Contact
For questions, details and further information about the AU-ABC program, please contact UND Veteran & Nontraditional Student Services at 701.777.3363 or vets@UND.edu.