AU-ABC Degrees
Make the most of your tuition assistance benefits to earn an advanced education.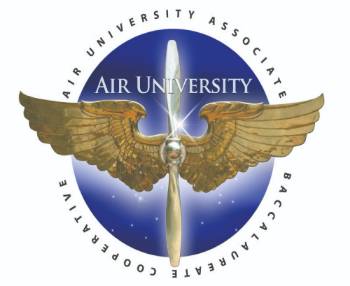 The Air University Associate-to-Baccalaureate Cooperative (AU-ABC) is designed to provide bachelor degree opportunities for any active Air Force Airmen and Space Force Guardians including Reservist and Air National Guard members. Air University has partnered with military friendly institutions willing to maximize credit earned through the Associate of Applied Science (AAS) degree awarded by the Community College of the Air Force (CCAF).
AU-ABC Program Options at UND
Our programs are designed to help you gain practical knowledge and high-demand skills to help you advance in your education or career path. We will accept up to 60 you have earned while completing an associates degree at CCAF and apply them towards a bachelors degree at UND.
AU-ABC UND Programs
AU-ABC Requirements
Students must complete their associates degree with the CCAF before starting the AU-ABC program. Students can take UND courses as semester-based (16 weeks) using your military tuition assistance, or complete them faster with the online Self-Paced Enroll Anytime program (not eligible for TA, federal financial aid, or VA education benefits/GI Bill).
Active Duty Military Tuition Rates
UND is proud to offer active duty military tuition rates.
Active duty military tuition rates are not valid for any Aerospace, Computer Science, Engineering, Geology, Graduate, Law and Medical Programs or self-paced enroll anytime (SPEA) online courses.
Get Started With UND
To enroll in the AU-ABC program at UND, follow the military admissions process. When enrolling in a course, be sure to complete your TA form in the Air Force Virtual Education Center.