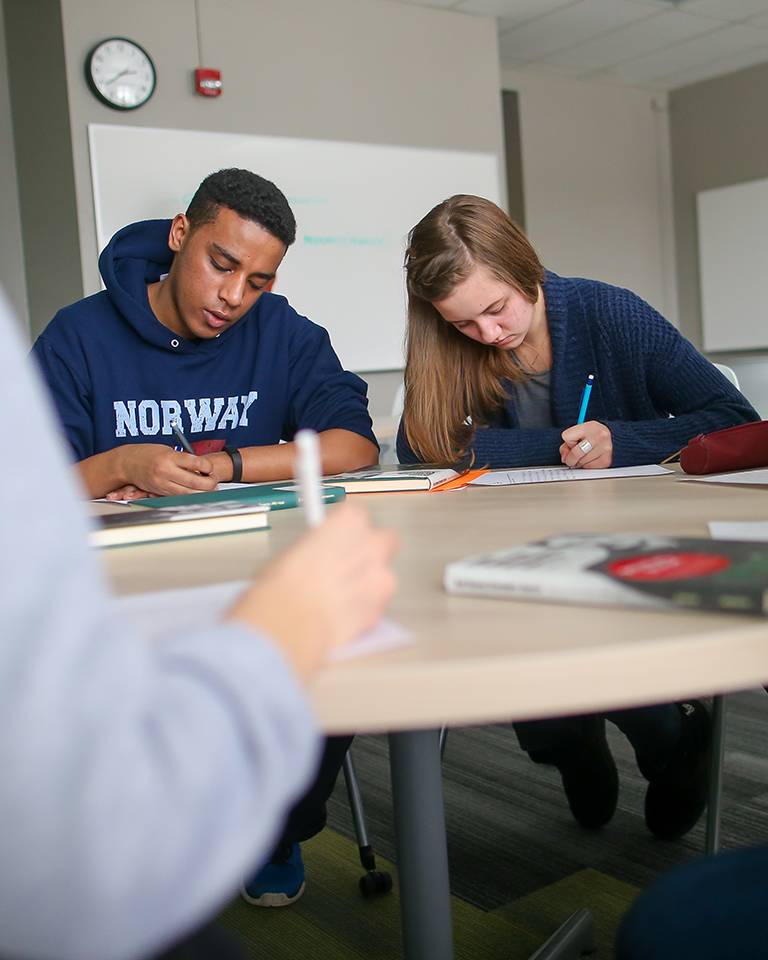 Essential Studies
Essential Studies (ES) is UND's program in general education.
Along with your major, it helps form the core of your UND undergraduate education. We focus on more than general coursework, we focus on the essential skills employers are seeking.
Essential Studies Requirements
You need to complete 39 semester credits (36 credits plus a 3 credit Capstone course) to fulfill your ES requirements at UND. You may choose courses that meet multiple requirements at the same time including Special Emphasis, Breadth of Knowledge and/or a requirement in your major.
What You'll Learn from ES Courses
The heart of ES is its six learning goals. Each learning goal helps to set UND students up for a successful career. Every ES course you take at UND will focus on at least one of the six learning goals. Take a look at your course syllabus for the specific goals for that course.
Critical Inquiry & Analysis
Collect and analyze information to reach conclusions based on evidence.
Quantitative Reasoning
Be competent and comfortable when working with numbers and graphic displays of information based on numbers.
Written Communication
Develop and express ideas in writing or with a mix of words, data and images.
Oral Communication
Present information (formally or informally) in various settings and sizes to achieve some purpose.
Information Literacy
Find necessary information, understand where that information comes from, evaluate and use the information appropriately.
Intercultural Knowledge & Skills
Acquire the knowledge, skills and attitudes needed to interact successfully with others from different backgrounds, and apply that understanding to contemporary issues.