Esports
Play. Compete. Learn.
Esports at UND seeks to provide gaming-related education and activities to students of all skill levels. UND offers competitive varsity gaming, recreational gaming for the casual player and a bachelor's degree in esports for those interested in pursuing a career in the industry.
Varsity Esports at UND
Varsity is open to student-athletes at all levels of play. Discover UND's new, state-of-the-art esports facility!
Get Involved with Esports at UND
Participating in esports courses or joining a competitive team provides students with valuable lessons in leadership, sportsmanship, ethics and collaboration.
Be part of the future of gaming. UND prepares students to become educators, coaches, managers, marketers, entrepreneurs, and much more.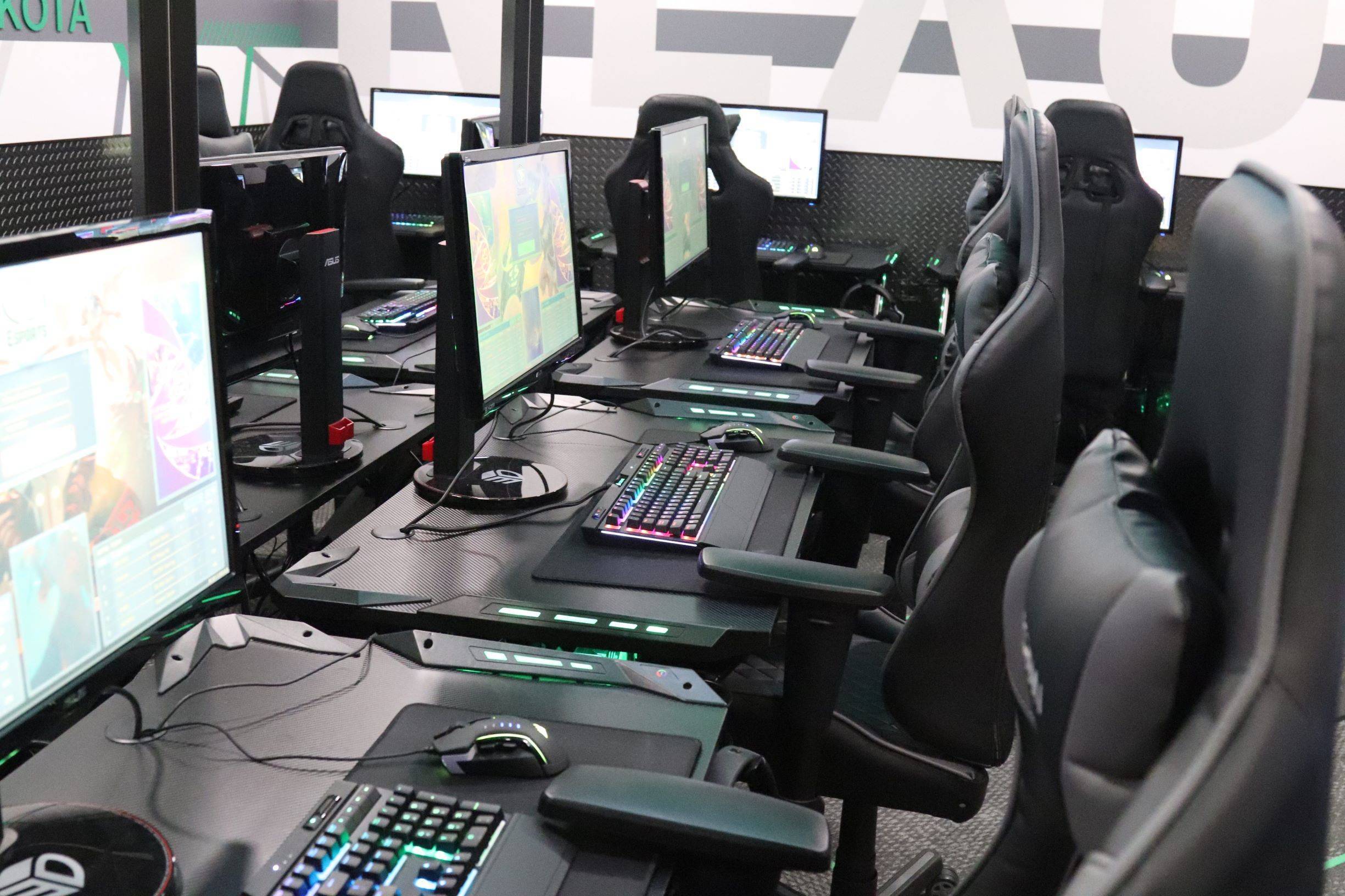 Nexus offers a recreational esports gaming experience in a facility that features twelve top-of-the-line gaming PCs.
Esports News