Varsity
North Dakota Varsity Esports provides students with collaborative, competitive and educational experiences through gaming.
Teams
North Dakota Varsity Esports hosts numerous rosters for students to participate in, and is always looking to add new games to its list of current rosters. Participate in one of our many titles. We offer competition at the Varsity, JV and developmental levels.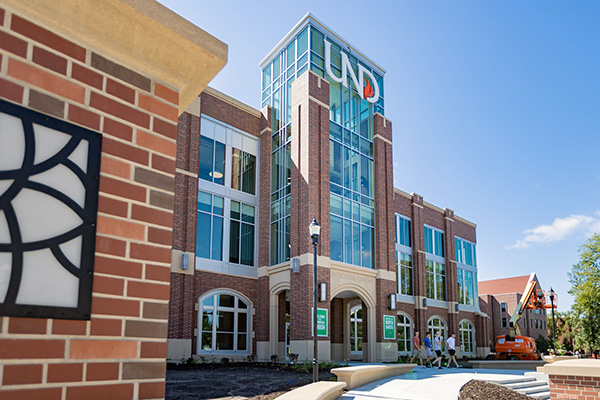 Schedule
North Dakota Varsity Esports hosts competitive rosters for multiple Esport titles. Programs include technical and management roles outside of competition for students that want to learn more about working behind the Esport scene.
Varsity Esports Pillars
Competition
We create a competitive atmosphere through the use of Varsity, Junior Varsity, Developmental, and Recreational teams in multiple esports titles such as Rocket League, League of Legends, Valorant, and more. Support staff and student leadership are provided to these teams to help players to maintain a healthy lifestyle and compete in anything from local to national competitions.
Academics
UND seeks to provide academic pathways and experiences for students looking to have marketable skills related to opportunities within the esports industry. This is accomplished through the application of esports related content, courses, degrees, and on-campus opportunities within the North Dakota Varsity Esports Program.