Atmospheric Sciences LLC
Enhance your academic experience through peer support and social engagement of the Atmospheric Sciences Living & Learning Community (LLC).
Connect with your classmates and faculty in order to get a leg up in your atmospheric sciences, math and physics classes.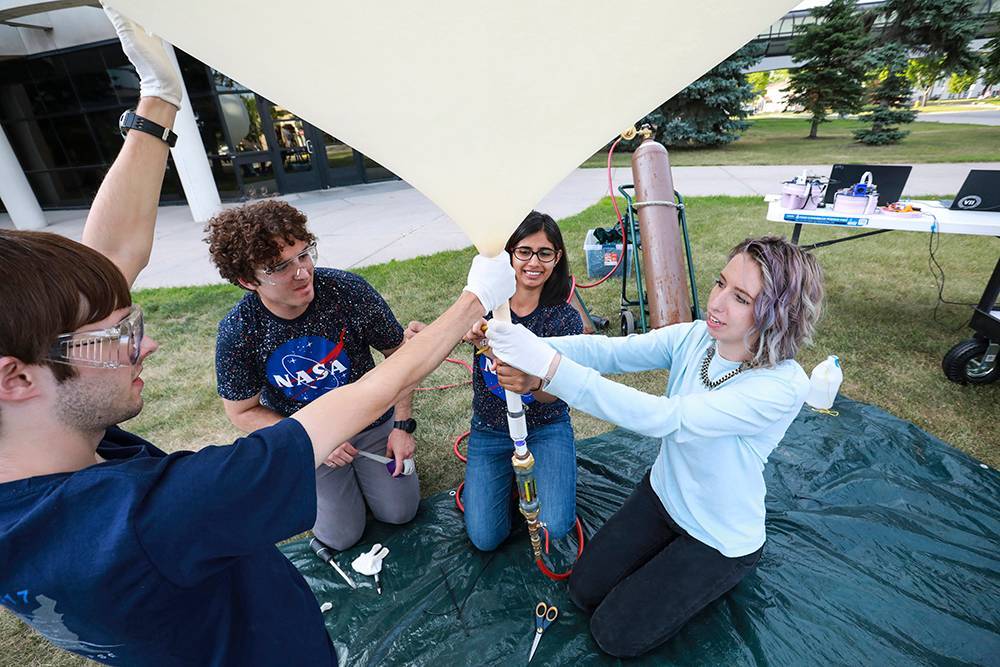 Who lives in the Atmospheric Science community?
This LLC is designed for:
Atmospheric and Pre-Atmospheric Science majors
Other majors with calculus and physics core courses
Students new to the Atmospheric Sciences program
Atmospheric Sciences students live together in Brannon Hall.
How do I apply?
Indicate your preference to live in the Atmospheric Sciences LLC when you complete your Housing Application. Assignments for Living & Learning Communities will be completed in conjunction with all housing assignments.
What are the benefits of living in the Atmospheric Sciences LLC?
This unique living arrangement gives you a ready network of friends sharing your interests and career goals, creating a close-knit community within your College, making it easier for you to get involved in student organizations and campus events. You'll also have learning experiences as early as your first semester on campus designed to assist your professional development while at UND and beyond.
Faculty and Alumni Connections
Programming coordinated by the Atmospheric Sciences LLC will connect members with student organizations, faculty and alumni. These programs and events will help you learn about a wide variety of career opportunities related to atmospheric sciences.
Activities, Events and Programs
Storm chasing outings with the Atmospheric Sciences crew
Opportunities to receive academic support and develop lasting relationships with your faculty
In-hall tutoring sessions in math and physics courses
Learn More About Atmospheric Sciences Housing
701.777.4055
Clifford Hall Room 400
Grand Forks ND 58202-9006